AstraZeneca-based Digital & Technology Solutions apprentice wins accolade at prestigious, government-backed awards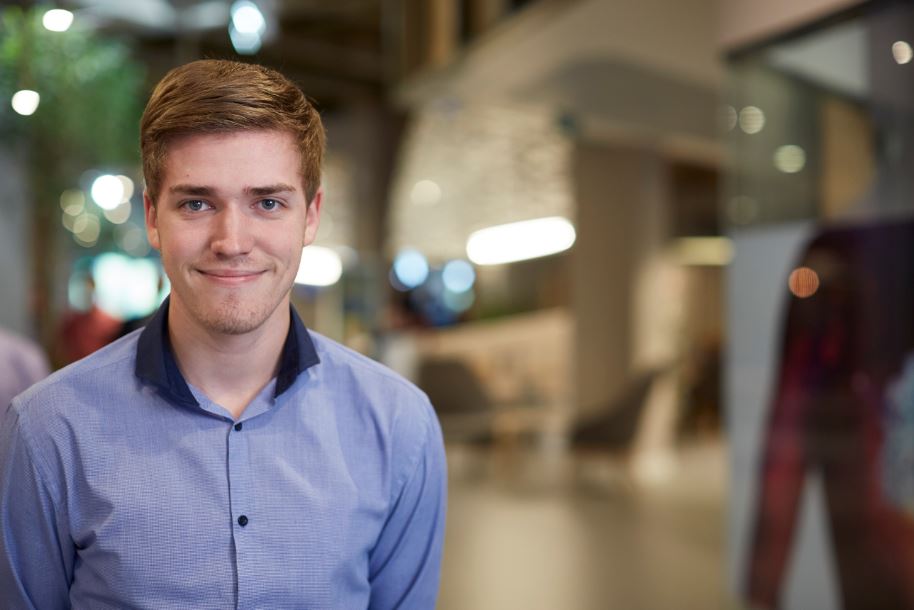 The third-year Digital & Technology Solutions apprentice, employed by AstraZeneca in Macclesfield, came out top in the 'Higher or Degree Apprentice of the Year' category at the National Apprenticeship Awards North West. He will now go forward and represent the region at the national awards in January.
The former pupil at Tytherington High School was part of a pioneering group of degree apprentices, who joined the first cohort at Manchester Met back in September 2015. This means that Ryan combines his full-time role as a Project Support Officer with his part-time studies and he is excelling on both fronts.
Rebecca Assheton-Smith, IS Early Talent and Development Director at AstraZeneca, said: "I am absolutely thrilled that Ryan has been recognised for his achievements. He has made a significant contribution as an apprentice here at AstraZeneca and is also doing brilliantly in his university studies. This is well-deserved recognition of his commitment and hard work."
Talking about his role at AstraZeneca, Ryan said: "The thing I love about AstraZeneca is that they give you a lot of responsibility from the beginning and some of the things I am able to do have a big impact on the team. We are also able to do 6-month rotations into different parts of the organisation, which is great."
Ryan is now in the third year of his university studies on the Digital & Technology Solutions programme, which has seen him study subjects such as Web Design, Information Systems, Computing and Technology Management.
"I'm also really enjoying studying alongside working because I feel that everything we do at university relates to things I'm doing at work, so I can immediately apply my learning." said Ryan.
Dr Robin Johnson, Programme Leader of the Digital & Technology Solutions Degree Apprenticeship, said: "Ryan has approached his studies with great enthusiasm and curiosity, and has performed superbly. We are very ambitious for Ryan and look forward to supporting him to achieve the best he can in his degree."
The increasingly important role of degree apprentices, including almost 20 at AstraZeneca, was highlighted in a recent Radio 4 Documentary, 'The Free Degrees'.
David Rutley, MP for Macclesfield said:
"I was very pleased to learn about Ryan's impressive achievement. It is a testament to his talent, hard-work and professionalism that he has been recognised in this way. His award also illustrates the vital contribution degree apprentices are making to businesses in the North West, including AstraZeneca, especially in areas where there is greater demand for their skills, such as technology and advanced manufacturing."
If you'd like to find out more about employing a degree apprentice, please visit our dedicated degree apprenticeship website.