William Ashworth has been named 'Chemical Sciences Apprentice of the Year' by the Royal Society of Chemistry (RSC).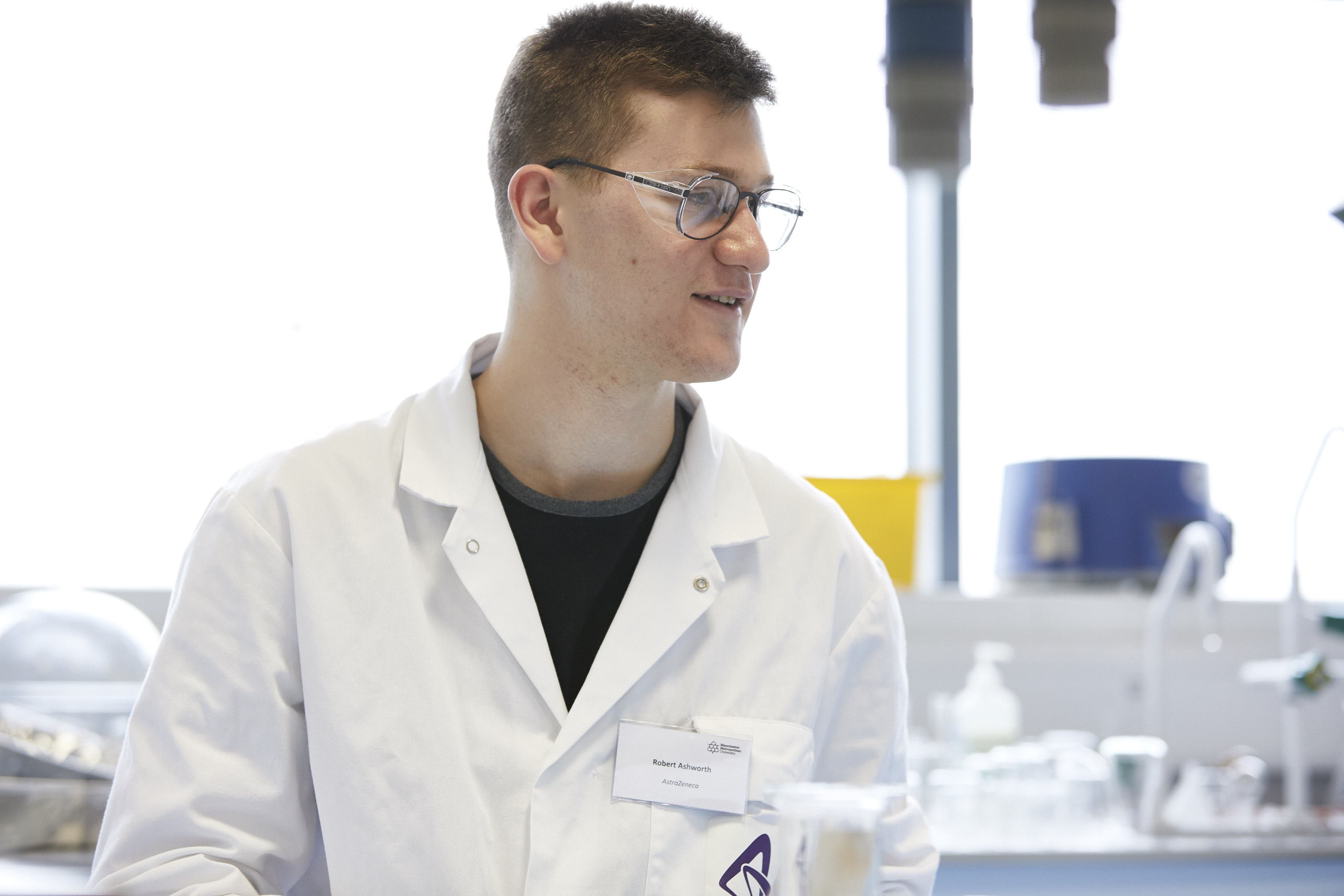 William, who works at AstraZeneca in Macclesfield and is studying for a Laboratory Scientist Apprenticeship, was awarded the prestigious accolade for the outstanding contribution he has made to his employer.
William is studying for a FdSc in Chemical Science as part of his apprenticeship, via an innovative blended learning programme. He joined AstraZeneca in September 2017 and very quickly became an important part of the organisation's Process Safety Group, contributing to a variety of laboratory experiments. This has included developing and validating a novel Self-Accelerating Decomposition Temperature screening tool. This has been recognised as further enhancing the safety measurements the team can provide for the storage and transport of hazardous materials.
Commenting on the recognition of William, Kim Hardman, UK Apprentice Programme Manager at AstraZeneca said: "I am really delighted that William has been recognised by the Royal Society of Chemistry for his achievements at AstraZeneca. He really does exemplify the best that apprentices can offer an organisation, with a passion for science driving him forward in both his role and to achieve great results in his university work."
Remarkably, this is the third time in as many years that an apprentice from AstraZeneca studying on a programme at Manchester Met has scooped this prize, further illustrating the impact that apprentices are having at the global pharmaceutical organisation.
Hardman added: "The continued recognition of our outstanding laboratory science apprentices, is very satisfying for the organisation and shows that our programme is really delivering for the individuals and
The Laboratory Scientist Apprenticeship programme at Manchester Met has been established since 2013 and while most apprentice's contribution is not so publically recognised, it is representative of the group as a whole.
Dr Paul Schofield, Senior Lecturer in Chemical Science said: "I am really proud of William and his success in these awards is richly deserved. He is a fantastic apprentice student and a great advocate for both apprenticeships and careers in science. I hope his recognition may help to inspire others to follow in his footsteps and encourage more employers to realise the value of developing new talent, by investing in apprenticeships."
Find out more about the Laboratory Scientist Apprenticeship.