Five Manchester Metropolitan University Degree Apprentices and three of our employer partners are shortlisted in this year's National Apprenticeship Awards.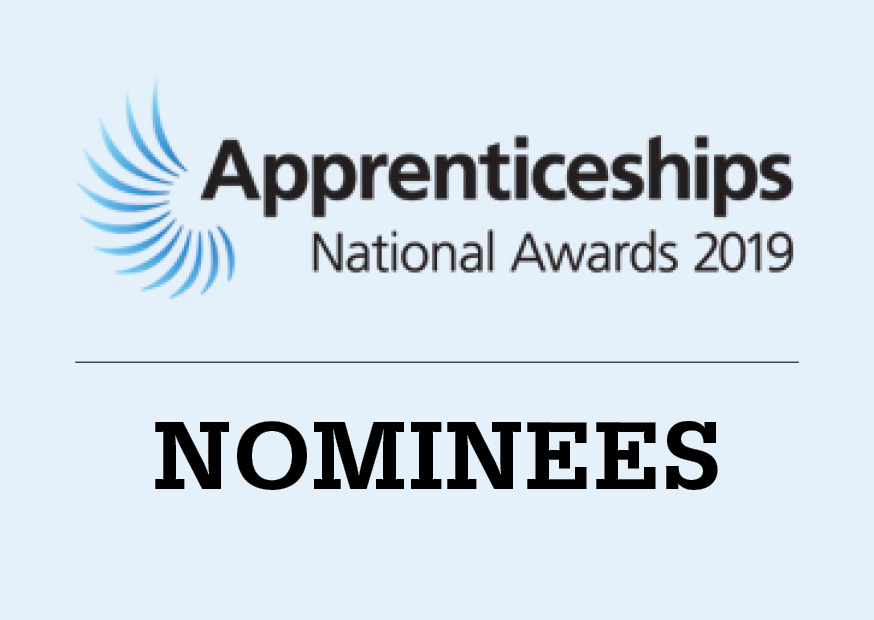 Jessie Stow, Howard Jackson, Joshua Bray and Aaron Oreschnik are shortlisted in the "Higher or Degree Apprentice of the Year" category, while Sarah Herdan is nominated for "Apprenticeship Champion of the Year".
The University's employer partners IBM, Mitchells & Butlers and Lloyds Banking Group are also shortlisted in the "Employer of the Year" category.
Now in their 16th year, the National Apprenticeship Awards showcase the diverse range of sectors engaged with apprenticeships and highlight the success stories of those who have embraced apprenticeships with zest.
Apprenticeships are helping employers to thrive and apprentices to follow their dreams and the awards provide an opportunity to celebrate the very best employers, apprentices and apprenticeship champions across the country.
The awards success comes shortly after Manchester Metropolitan celebrated the graduations of our first cohort of Degree Apprentices.
Since our first apprentices began studying at the University in 2015, over 1,100 more Degree Apprentices have joined the University from more than 220 employer partners.
With the launch of nine new programmes over the past four years, including the MBA Degree Apprenticeship and the Advanced Clinical Practitioner masters programme, Manchester Metropolitan is set to continue to bridge the skills gap across a range of industries.
The regional winners of the National Apprenticeship Awards will be announced in September before a national awards ceremony in November.
We wish the very best of luck to our apprentices and employer partners!