Manchester Metropolitan University Chartered Manager degree apprentices and Virgin Trains employees Zoe Auld and Beth Chambers have been recognised for their professional achievements.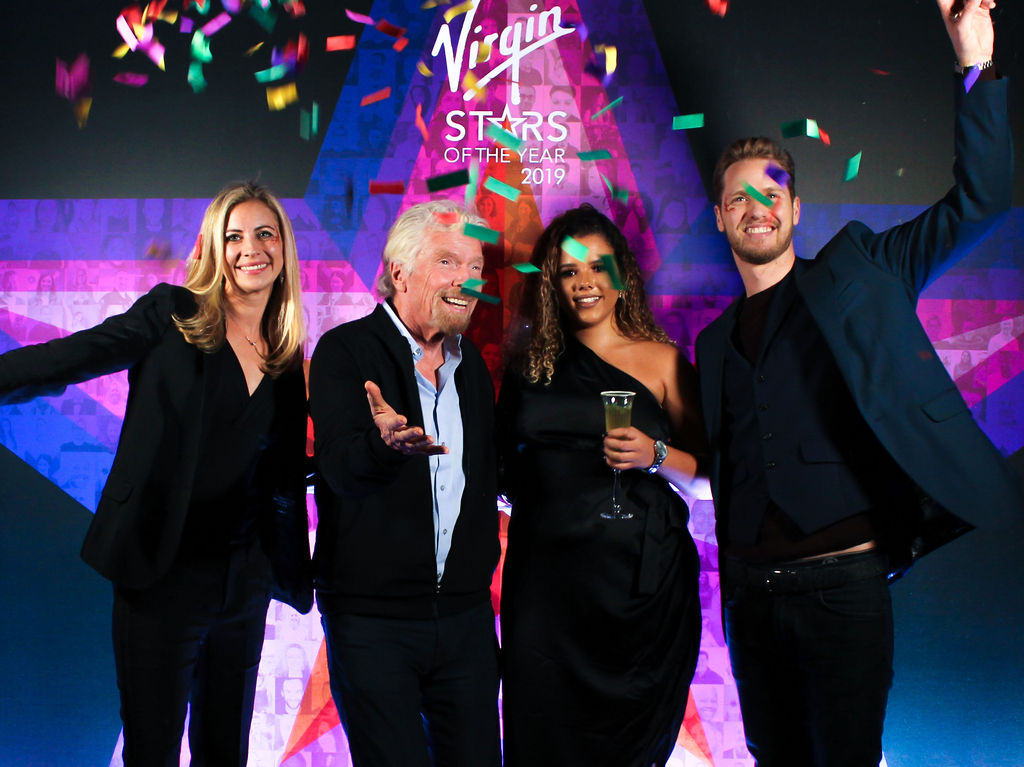 VIRGIN STAR AWARDS
Beth Chambers was named a MegaRed award winner at the Virgin Star Awards, as well as being shortlisted for 'Apprentice of the Year' at the National Rail Staff Awards.
The Virgin Star Awards celebrates the achievements of Virgin employees from across the globe – from Australia to Abu Dhabi and Singapore to San Francisco. This year Richard Branson's daughter, Holly (pictured right with Beth, Richard Branson and Sam Branson), hosted the event.
Beth was delighted with her award, saying: "I have achieved a lot over the past three years, especially when delivering my projects, so being nominated as a Virgin Star and spending the night having dinner and partying with the Branson family was definitely a career highlight. None of this would have been possible if I didn't have the amazing opportunity of doing this Degree Apprenticeship."
Beth started her Degree Apprenticeship just after she left school three years ago. Her manager put her forward for the award, stating: "Her approach to projects is second to none. Given the role and her level of experience in the position it is exceptional given that she is still growing and learning within the business as a Red Tracker.
"Beth has been working closely with our accessibility and inclusivity consultants with the mutual goal of increasing the accessibility for disabled people at Virgin Trains. They have been impressed with how professional and diligent she has been in all matters."
We are very proud of both Zoe and Beth for their achievements. Being recognised on world and UK stages is a huge accomplishment and it is wonderful to be able to showcase the impact that Degree Apprentices are having on UK and international businesses.
NATIONAL RAIL AWARDS
Zoe Auld won 'Apprentice of the Year' at the National Rail Staff Awards 2019, while fellow apprentice Beth Chambers was shortlisted for the same award.
The "National Rail Apprentice of the Year" award recognises the outstanding contributions of individuals who are new to rail, or who have chosen to take a career change and become an apprentice. It is awarded to individuals have shown exceptional skill, tenacity and professional achievement.
Zoe said: "I am completely honoured to be announced as the Apprentice of the Year in the Rail Staff Awards, competing with apprentices from all rail companies throughout the UK. This is a moment I will never forget, and will be completely grateful for throughout the rest of my career."
Zoe started her Degree Apprenticeship with Manchester Metropolitan at the age of 17 and has worked for Virgin Trains for over three years.
She added: "I have been lucky enough to gain skills from different departments in the organisation. Travelling all around the UK and living in Edinburgh while studying in Manchester has all been part of my exciting adventure as an apprentice.
"I have found the apprenticeship programme an amazing experience; learning alongside my role at a worldwide known brand prepares you for the working environment and allows you to apply the knowledge from university to the workplace. Being able to apply the coursework to real life work has really benefited me in my professional career."
Find out more about our Chartered Manager Degree Apprenticeship.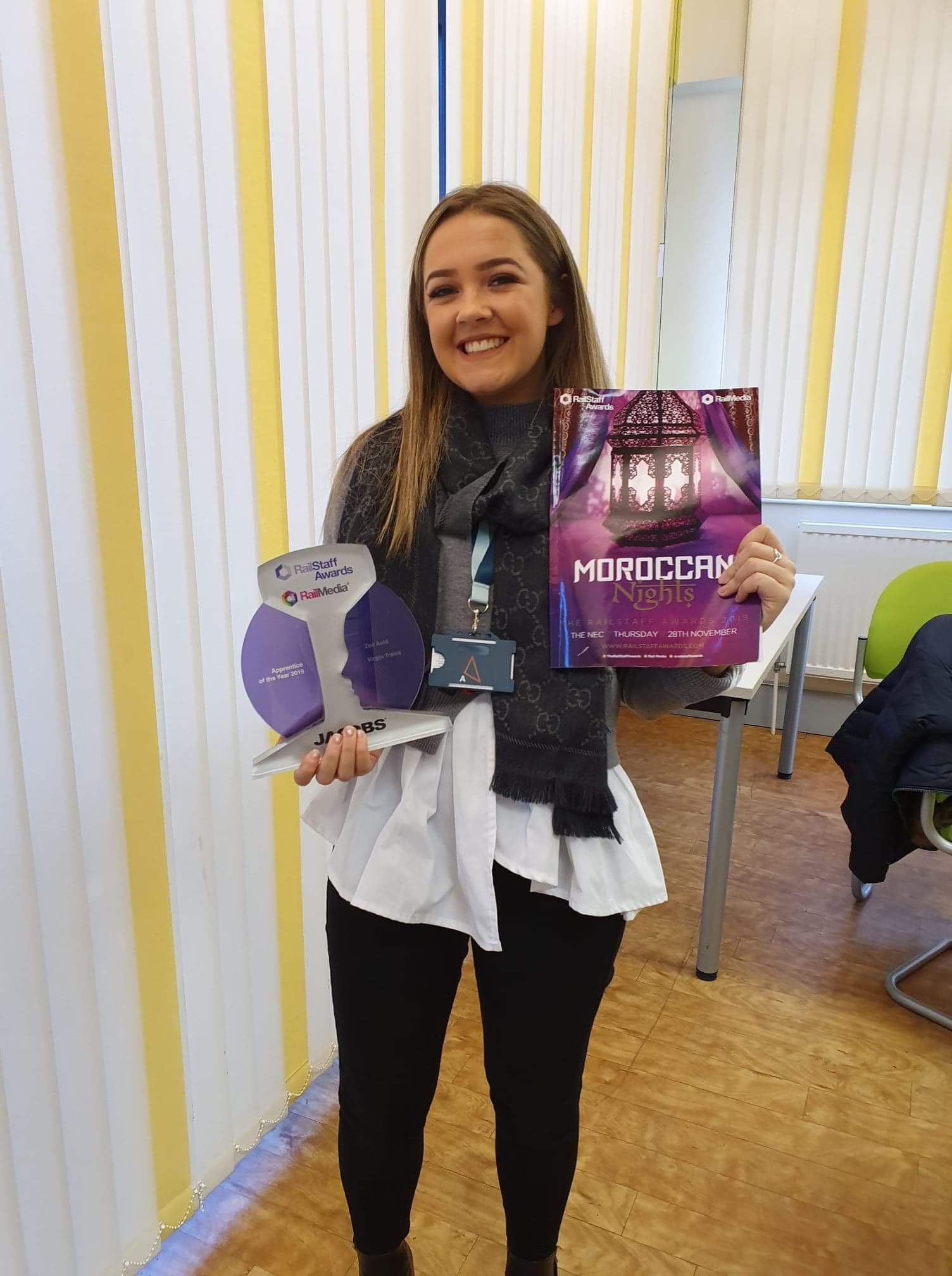 Degree Apprentice Zoe Auld