95% achieve a distinction or merit in their end-point assessment and a First or 2:1 classification in their degree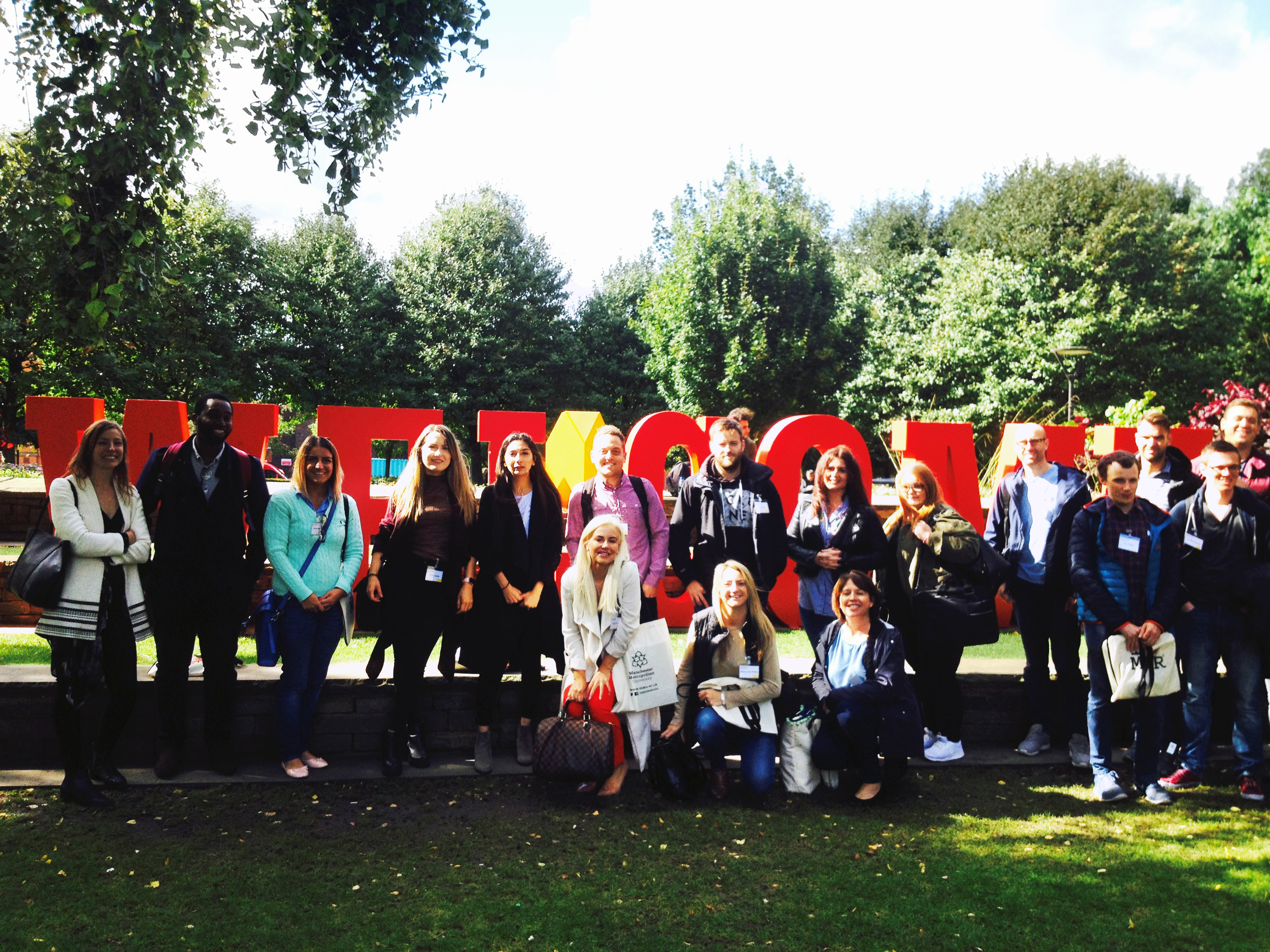 The first three cohorts of Chartered Manager Degree Apprentices at Manchester Metropolitan University have completed their programme, with 95% achieving a distinction or merit in their end-point assessment (EPA) and a First or 2:1 classification in their degree.
A panel of management experts from the Chartered Management Institute (CMI) assessed the chorts, with the final results awarded well above the national average.
Following a rigorous examination of a major live business project, an extensive portfolio of workplace evidence, and a face-to-face presentation and interview, CMI assessors have recognised and validated the competence of the apprentices and the impact they are having on their organisations with the highest grades which can be awarded.
Closing the productivity gap
Working in busy public-sector roles from NHS hospitals, local authorities and schools, these apprentices are helping to close the productivity gap and contribute to the national target of 2.3% of the public-body workforce being in an apprenticeship by 2021.
Neil Crimes, Apprenticeship Programmes Manager at Manchester Metropolitan, said: "These results are well above the national average and demonstrate the impact that these apprentices are having in the workplace and the positive return on investment that Degree Apprenticeships deliver.

"We have seen particularly excellent results in their final-year synoptic projects, with over 10% of all apprentices receiving full marks for their projects from the CMI – a very difficult achievement."
Celebrating success
Ahead of their degree graduation ceremony in July, Manchester Metropolitan will be recognising these achievements at a celebration event on Thursday, January 23, at the Business School. The evening will consist of a welcome by Vice-Chancellor Malcolm Press, an address by Ann Francke OBE Chief Executive of CMI, and awards distributed to the highest-performing apprentices. Final synoptic projects will also be exhibited in a gallery space, allowing employers, apprentices and Manchester Metropolitan staff to read about the fantastic work that has taken place over the year.
Speaking about what the achievement has meant for her career, Alice Pool, former Degree Apprentice and Acting Deputy Head at St Mary's Catholic Voluntary Academy said: "I was hoping that the Degree Apprenticeship would support me in gaining a role on the senior leadership team within school. A year in to the programme I applied for the job as Acting Deputy Head and secured the position. I have now been doing this role for 14 months. The experience has been challenging at times but it has been worthwhile and rewarding."
Dedication and hard work
The incredible accomplishments of our apprentices are well deserved, with each of them making sacrifices and showing a huge amount of dedication in order to achieve these results. All our apprentices in this cohort are busy public-sector professionals but their commitment to the programme has been evident throughout. For the EPA alone, one apprentice flew back from Ireland, another was present despite a bereavement earlier in the week and two arrived in their scrubs after an emergency at the hospital.
Acknowledging their dedication, Academic Programme Lead Trevor Brown, said: "We are absolutely thrilled with the results from our first three cohorts. Undertaking a Degree Apprenticeship can be a difficult and challenging experience and the participants have demonstrated their professionalism and resilience producing an amazing set of results. It has been an absolute pleasure to work with the apprentices and they are a credit to their organisations."

Liz Gorb, Director of Apprenticeships at Manchester Metropolitan, added: "We are thrilled with the excellent results our apprentices have achieved in their academic studies. A vital element of Degree Apprenticeships is improved management skills and behaviours in the workplace and the impact of their work. It is therefore fantastic that the results of the end-point assessments are also exceptional and way above national benchmarks."
Degree Apprenticeships at Manchester Met
Manchester Metropolitan is one of largest providers of Leadership and Management Degree Apprenticeship in the country, with nearly 700 learners on programme from over 150 employers. Undergraduate programmes are offered on the level 6 Chartered Manager Degree Appreniceship and Retail Leadership standards, and an MBA based on the level 7 senior leadership standard. The MBA won course of the year at the 2019 Manchester Met teaching awards.