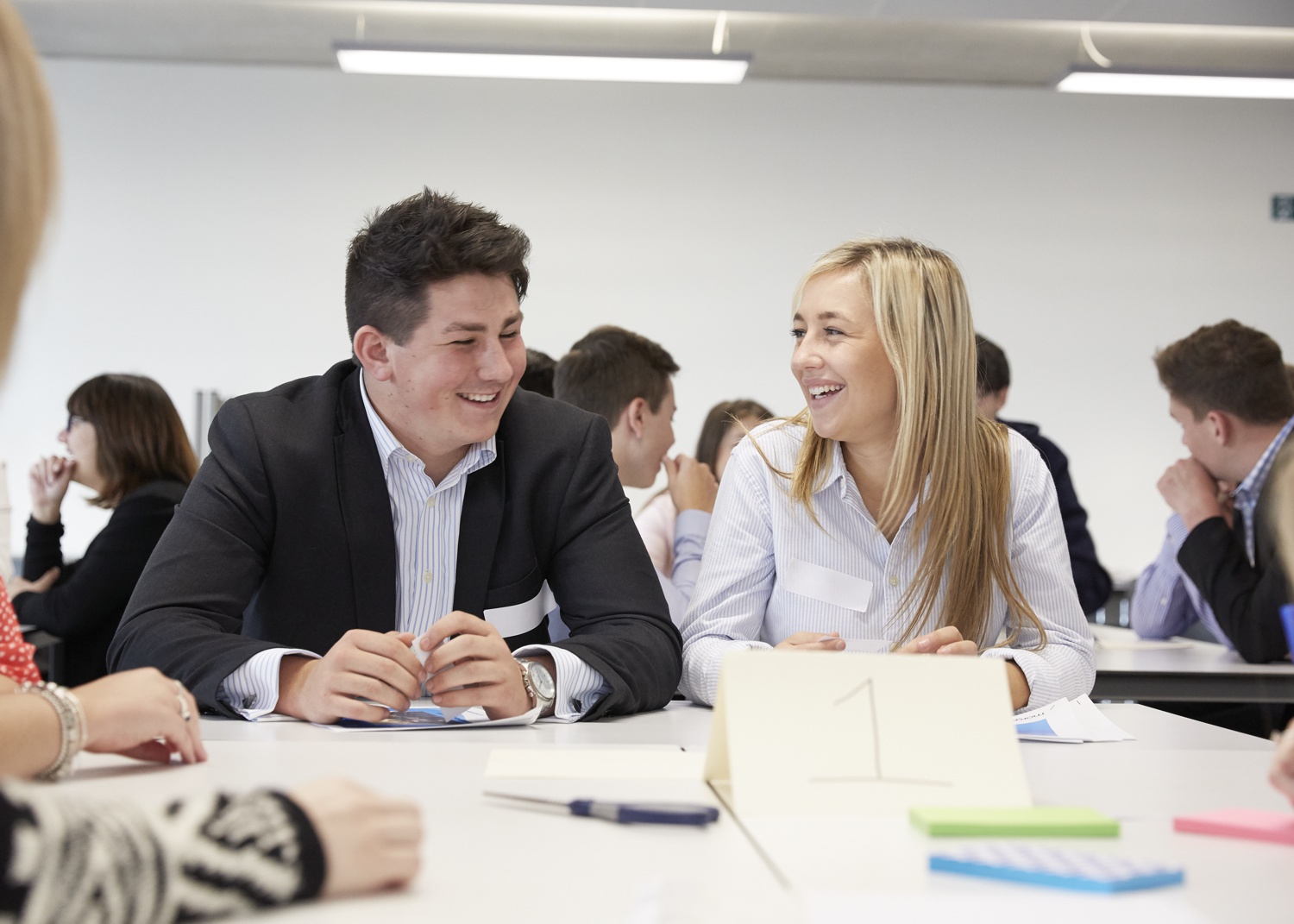 MANCHESTER Metropolitan University is inviting potential candidates to find out more about its degree and higher level apprenticeships at an open evening at the Business School on Tuesday, March 15, 5pm to 7.30pm.
Sixth-formers who are torn between university and work can experience both worlds through the new generation apprenticeships offered by Manchester Met in partnership with leading regional employers.
The event, which takes place during National Apprenticeship Week, will present degree-level programmes in Digital & Technology Solutions (IT), Chartered Management, and Chemical Science, together with higher and advanced apprenticeships in Legal Services.
During the evening, employer partners will showcase current apprentice vacancies and explain what they are looking for from applicants. Among those attending will be Barclays, Lloyds Bank, Thales UK, AstraZeneca, Cogent, The Department for Work and Pensions, Blackpool Pleasure Beach, Reality Mine, and BMC Health, together with leading legal firms SAS Daniels LLP, Horwich Farrelly, Pinsent Masons and Napthens. Attendees will also be able to talk informally with current apprentices on Manchester Met programmes.
Find out more
Nadia Johnson, a Digital & Technology Solutions Degree Apprentice working for Thales UK, said: "I've always been a fan of learning something and then going and doing it, so studying in a university environment and then putting it to use in the workplace helps to make it more concrete."
Liz Gorb, Manchester Met's Director of Apprenticeships, said: "Young people really can have the 'best of both worlds' by combining paid employment with study via our University level apprenticeship programmes. Our open evening is an opportunity to meet employers and current apprentices, gain careers advice, discover more about University life and about the degree apprenticeship opportunities starting in the autumn."
She continued: "We've developed the trailblazer apprenticeships in partnership with employers, the Tech Partnership and the Chartered Management Institute. They're designed to meet skills gaps in the UK job market. Businesses also benefit from the opportunity to mould their own employees, instilling in them exactly the right skills and workplace cultures. The opportunities are also available to existing employees working for the employer companies."
The University is a pioneer in the development of higher and degree-level apprenticeships, part of the trailblazer programme by the government, which part funds the course fees along with the employers.
Further information: www.mmu.ac.uk/apprenticeships, or contact managementapprentice@mmu.ac.uk , 0161 247 3722.