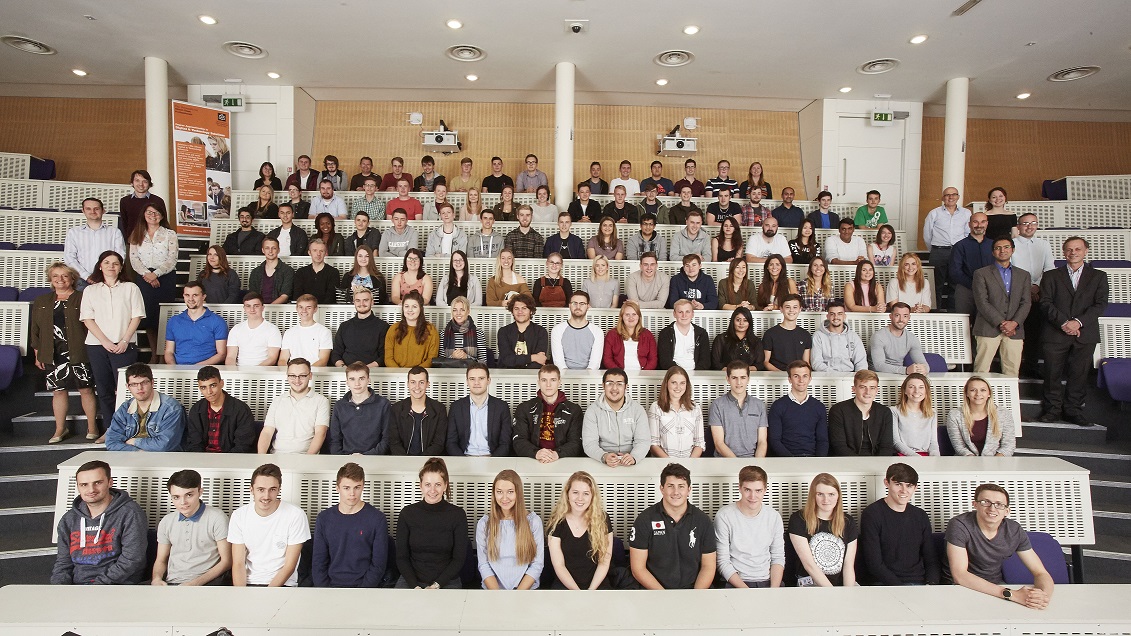 As many students are eagerly anticipating the beginning of Manchester Metropolitan's welcome week, some have already begun their university experience. This week, the University is welcoming a record number of students on to its Degree and Higher Apprenticeship programmes.
Apprentices will get to know more about the University and each other during a busy week of induction activities. Sessions ranging from a digital treasure hunt to workshops on company culture will break the ice and get students thinking, before they begin the first of their academic units later in the week.
This academic year sees new and returning students enrolling on the Legal Services, Chemical Science and Digital & Technology Solutions programmes and the University is welcoming students for the first time on the new Chartered Manager Degree Apprenticeship.
The next generation of IT, Legal, Chemical Science and Management professionals have chosen to study part-time for a full honours degree or other higher-level qualifications, while working for some of the UK's leading employers and high performing regional SMEs.
Liz Gorb, the Director of Apprenticeships at Manchester Metropolitan said: "We are delighted to be welcoming our new and returning apprentice students back to the university. We've got an exciting week of induction sessions planned that will help them learn many of the skills necessary to succeed in the workplace and prepare them for success in their academic studies. Hopefully they'll have quite a lot of fun along the way too."
Liz added: "We are hugely impressed by the dedication and motivation of our apprentice students and they really have been a pleasure to work with. We are working to expand our Degree Apprenticeship opportunities to many new subject areas and are collaborating with national and regional employers to make this happen."
Apprenticeship programmes have recently received a boost following a recent funding announcement by the Government. It will mean smaller employers will only pay a maximum of 10% of the tuition fees for apprentices and larger employers (payroll above £3 million) will be able to utilise their payments into the new Apprenticeship Levy to cover the costs of training. There are also added financial incentives for Greater Manchester Employers as well.
If you would like to learn how to utilise this government funding to develop new skills within your business, come to the open event on 11th October. The event will be held at Manchester Met University, where there will be a representative from the Department for Education, as well as the Manchester Met Apprenticeships Unit, to help you make the most of this opportunity. More information is available at www.mmu.ac.uk/apprenticeships/events