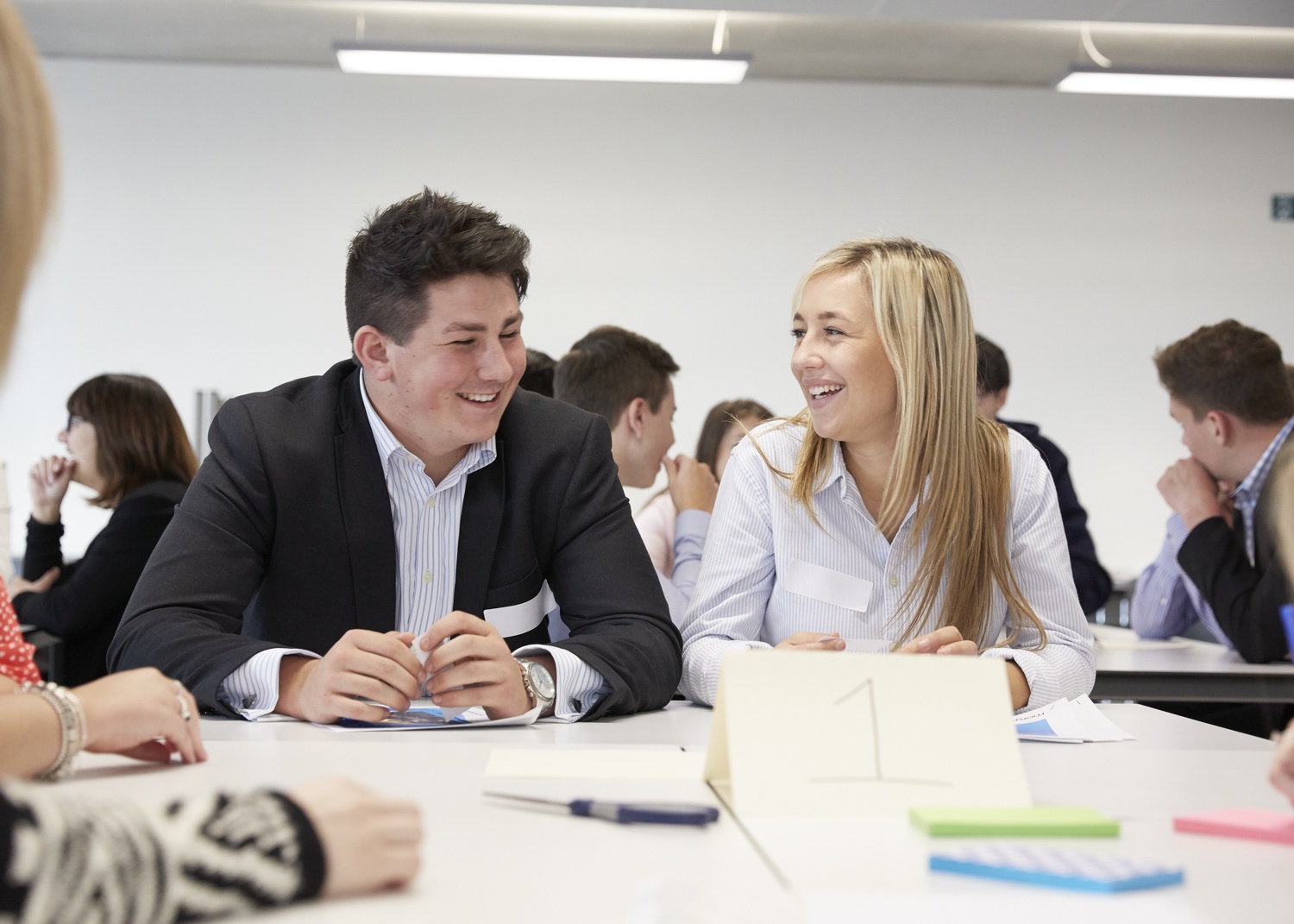 Manchester Metropolitan University has been identified as a trailblazer for Degree Apprenticeships by a leading higher education figure.
Nicola Turner, Head of Skills at the Higher Education Funding Council for England, identified the University as a leader from which others should learn when speaking at the Universities UK conference on apprenticeships last week.
She was talking ahead of the apprenticeships levy, which comes into effect in April, and the anticipated growth in Degree Apprenticeships.
Manchester Metropolitan was one of the first in the country to adopt Degree Apprenticeships, in which students work within a firm while also studying for a degree.
Pioneer
Degree Apprenticeships help employers to tailor the skills of new talent to their business needs and offer opportunities to pursue academic learning alongside real-life work experience.
Companies develop the curriculum in partnership with universities to make course content instantly applicable to industry.
Vice-Chancellor Professor Malcolm Press said: "It is very pleasing to hear these comments and we're extremely proud of being a sector leader in the provision of Degree Apprenticeships.
"As a trailblazer, we were one of the first to offer this type of programme and have since created unrivalled partnerships between sector-leading companies and the University.
New routes
"Of course, we are keen to develop further and will continue to offer innovative programmes of learning for students and skills gap solutions for companies to help them to remain globally competitive."
Degree Apprenticeship students earn a wage while the company and government pay the tuition fees. Current industrial partners include Barclays, Thales UK and AstraZeneca.
Chris Brockhurst, Head of Apprenticeship Strategy, Parliamentary and Directorate Support Unit at the Department for Education, also praised the University on a visit to learn about the impact of Degree Apprenticeships.
He said: "It was very inspiring to hear about the experiences of the apprentices and we were full of admiration for the enthusiasm they demonstrated towards the opportunity to achieve an honours degree, while working.
Workforce skills
"It is clear that employers are increasingly seeing Degree Apprenticeship programmes, like those at Manchester Metropolitan, as a preferred option for developing higher-level skills within their workforce."
The first Degree Apprenticeship at Manchester Metropolitan was the BSc (Hons) Digital & Technology Solutions, developed for modern businesses by combining technical IT expertise with business insight.
The apprenticeship offering at the University now features the BSc (Hons) in Chartered Management and the BSc (Hons) Chemical Science Professions, in addition to other well-established programmes such as the Legal Services Apprenticeship at Manchester Law School.
The Business School has previously been commended at the Times Higher Education awards for its Degree Apprenticeship innovation while former Business Secretary Sajid Javid MP announced extra national funding at a special visit to the University last year.
Find out more
Potential students and interested firms can find out how to get involved with the University's apprenticeships here.