Three Manchester Metropolitan University apprentices have been shortlisted for a top business award that recognises young talent.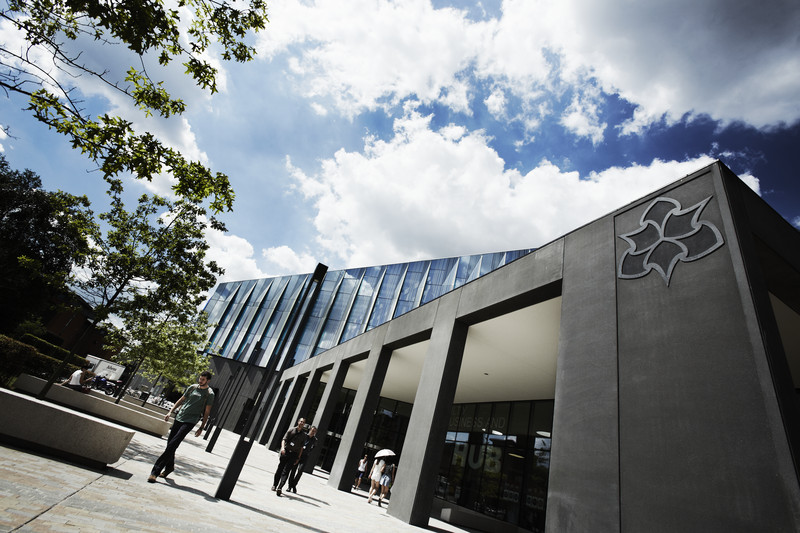 Darren Smith (19) and Jack Kelly (21) of SAS Daniels LLP, and Danny Costello (21) of Ward Hadaway, are Apprentice of the Year finalists in the Made in Manchester Awards.
The trio have combined University study with employment on the Higher Apprenticeship in Legal Services programme. They are among seven apprentices recognised by the judges, who were looking for "individuals who have demonstrated an ability to go above and beyond their job role to have a positive impact on their business."
Julie Adshead of Manchester Law School said: 'Darren, Jack and Danny are fantastic advocates for apprenticeships. They have excelled in their studies and demonstrate the huge impact that apprentices can make in today's workplace. We congratulate their achievement in reaching the awards finals and wish them every success in the grand final on 1 February 2018."
Darren, who is part of SAS Daniels' dispute resolution team, and Jack, who works within the company's Employment & HR division, both joined the company in 2016 after completing A-Levels.
Two of SAS Daniels' legal services apprentices were also shortlisted last year, with Sam Lydon awarded a 'Highly Commended' prize in the final.
Chris Swerling, Head of HR at SAS Daniels LLP, said: "Darren and Jack are both shining examples of what makes the whole apprentice scheme route a great way to start your career. We are enormously proud to have succeeded again in having two shortlisted for the prestigious Made In Manchester Awards 2018."
Jack Kelly said: " It is great to see young professionals being recognised for their achievements. I would like to thank my family for their support, and the team at SAS Daniels for developing and encouraging young people to be future champions of industry."
Darren Smith added his thanks to family and colleagues, saying: "It is a massive honour to be shortlisted for this award and one which I will always be proud of."
Danny Costello joined Ward Hadaway three years ago as an Administration Assistant before securing an apprenticeship in 2015. He has recently completed his apprentice programme and works within the Manchester office's property team.
He said: "I am very grateful to be shortlisted for a Made In Manchester award and see it as a huge honour to have been nominated by my fellow colleagues. I'm also very proud to be one of Ward Hadaway's legal apprentices."
Paul Johnson, Corporate Partner at Ward Hadaway and Executive Partner for the firm's Manchester office, said: "Recruiting bright, enthusiastic and promising young people is important to us. Being shortlisted is testament to Danny's hard work and determination. We know he will do well in his career and will continue to make an invaluable contribution to Ward Hadaway."
The Made in Manchester Awards, organised by Future Pro-Manchester, celebrate the best of Manchester's young business talent across 14 categories that recognise excellence in innovation, entrepreneurial spirit, training and development, and leadership. Entries are judged by sector experts in a two-tier competition process involving a written entry form and an interview for the shortlisted applicants.