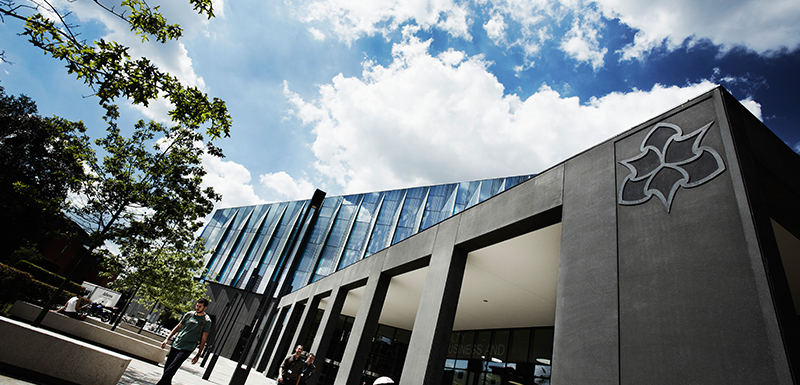 Manchester Metropolitan University is inviting employers to the launch of its new MBA Degree Apprenticeship on Wednesday, January 31, 2018, (5-7pm).
The development of the MBA Degree Apprenticeship builds upon the University's expertise in creating a portfolio of AMBA-accredited MBA programmes. It is scheduled to start in Spring 2018 – as soon as the new national standard receives final approval from the Institute of Apprenticeships.
The launch event will enable employers to learn more about developing senior managers through an apprenticeship funded route. Large employers will be able to make use of their Apprenticeship Levy payments and smaller employers will be eligible for government support to cover at least 90 per cent of the cost of the programme.
Attendees will find out what to expect from a double-accredited MBA programme and how they can integrate MBA learning with their own workplace development systems.
Participants in the MBA Degree Apprenticeship will have an opportunity to accelerate their careers and enhance organisational performance by expanding their knowledge and understanding of strategic management, finance, marketing, human resource management and international business.
Career jumpstart
The new Master's programme will build on the success of Manchester Met's undergraduate Chartered Manager Degree Apprenticeship, launched in September 2016, which is developing more than 150 degree apprentices from 40 different employers, including United Utilities, MBNA, Pets at Home, McDonald's, Pizza Hut Restaurants and Virgin Trains.
Faculty Pro-Vice-Chancellor for Business and Law at Manchester Metropolitan University, Professor Julia Clarke said: "We are delighted to be able to combine two areas of great strength at the University, degree apprenticeships and executive education, to establish our new master's programme. This will embed strategic business capabilities within our partner employers and help them to develop and retain talented leaders."
Dr Sara Ward, Director of Executive Education, said: "We are already seeing the substantial business impact being made by degree apprentices, and are confident that our new MBA Degree Apprenticeship programme can become a gold standard for senior leaders."
The event takes place on Wednesday, January 31, 2018, from 5-7pm, in the Business School. Further information and register here.
Further information on the University's Degree Apprenticeships.