The inquiry panel was interested to hear about the experience of degree apprentices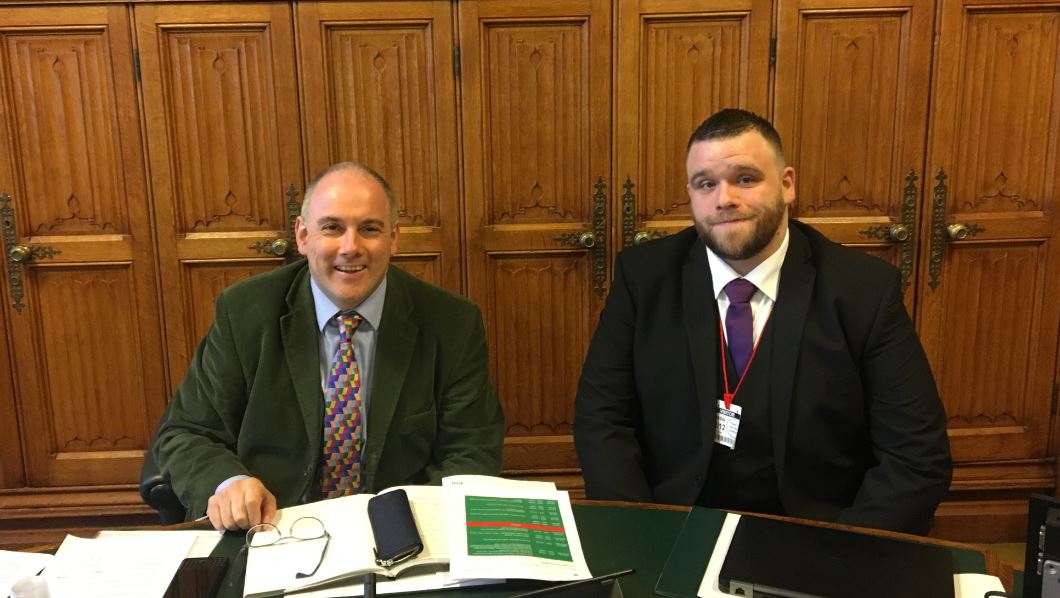 Degree Apprenticeships were under the spotlight at the House of Commons, as the Education Select Committee's inquiry into value for money in higher education got underway.
The inquiry is examining many areas that may influence a student's impression of value when completing a higher education programme. They were particularly interested to see how perceptions of value were altered for people who had chosen to study via an alternative route, such as degree apprenticeships.
Aaron Oreschnik, who is currently in his 2nd year of the Chartered Manager Degree Apprenticeship at Manchester Metropolitan University and is a Deputy Restaurant Manager for Pizza Hut, was asked to describe his experiences.
Addressing the panel of MPs, Aaron explained how his university studies are different from traditional undergraduate students – importantly, the fact that his tuition fees are paid for him, that he is able to contextualise his learning using his workplace experience and the additional support from the University for apprentices.
Speaking to the committee, Aaron said: "The University has been so supportive and the value in my degree apprenticeship has already been shown by my progress at work during the time I've been studying."
"The course has been written around the needs of our employers and it has been great to see how the university listens to students and employers to make changes to the course and ensure the support is in place for us."
When asked about the reasons for undertaking a degree apprenticeship, Aaron said: "I never thought academia would be for me. However, I am really enjoying learning, as I am able to study a subject related to the job I love. My career has given me an understanding and underlying experience that I'm now able to relate to my studies."
To find out more about Aaron's story and degree apprenticeships at Manchester Met, visit www.mmu.ac.uk/apprenticeships.