Manchester Met has launched a new mainframe variant of its highly successful Digital & Technology Solutions Degree Apprenticeship, which is open to all employers.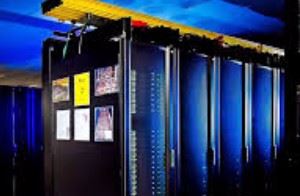 The pathway, developed in partnership with Barclays, and recently supported by IBM, is designed to promote the continued use of mainframe technology in large organisations and address an identified skills shortage in this area.
Barclays is supporting the course through teaching at the university, while working with other employers, such as IBM, to influence and shape the programme to ensure their future mainframe skills needs are met.
What does the pathway include?
The programme is based on the Software Engineer pathway of the Digital & Technology Solutions Degree Apprenticeship, with units tailored to explain their relevance to mainframe, where appropriate.
Distinctive mainframe content focusing on JCL, COBOL and DB2 is covered during the first and second year of teaching, preparing apprentices to apply their knowledge to development and synoptic projects in their final years. CICS is also included in the programme, enabling its integration with web services to be explored, alongside the core elements of the degree apprenticeship.
While Manchester Met lead the teaching and assessment of the pathway, expert mainframe staff from Barclays teach alongside university academics, giving insights into the latest real-world applications. Apprentices are given the opportunity to work within a mainframe environment provided by IBM, giving them opportunities beyond any current mainframe education offering.
This comprehensive approach gives apprentices a deeper understanding of the context around mainframe technology, its design and analysis, which they can apply through work-based projects.
Directly addressing business needs
Dr Elaine Duffin, of Manchester Met, said: "Mainframe technology is widely used by many large business and institutions, and offers unrivalled stability and reliability. However there has been a gradual drop in the number of people with the mainframe skills and experience, a situation which has become critical."
Duffin, who brings extensive industry experience as a mainframe analyst to the teaching of the programme, continues; "We have worked with Barclays and IBM to tailor a broad programme covering mainframe skills and knowledge within a wider business context, offering a broader experience than previous university courses and in-house training."
Ian Skellern, Global Head of Mainframe Technology at Barclays, said: "We are delighted to have the opportunity to take an active role alongside Manchester Met and other employers to produce a mainframe pathway which directly addresses the needs of our and many other businesses."
Claire Findlay, Head of Technology Apprentice Programme said "Having worked with Manchester Met through their degree apprenticeship programmes, it has been fantastic to experience the openness and flexibility to create a broader pathway for an industry which demands a unique set of skills."
If you would like to find out more about shaping the mainframe programme for your organisation, more information on the pathway or any other of the industry-leading degree apprenticeships at Manchester Met, visit our dedicated website, email apprenticeships@mmu.ac.uk or call 0161 247 6646.