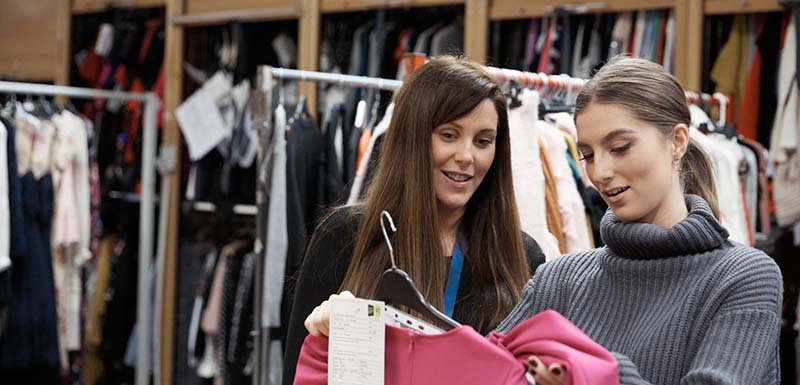 Manchester Metropolitan University is pioneering innovative Degree Apprenticeship programmes, which are plugging skills gaps and future proofing key industries in the UK.
The University was one of the first institutions in the country to embrace these new programmes, is working with key regional and national industry partners. Since launching the first programme in 2015, more than 650 apprentices have joined degree apprenticeships at the University, enabling them to progress both academically and professionally.
Almost one in ten of all UK Degree Apprentices study at Manchester Metropolitan.
Addressing skills gaps
The University currently offers four degree apprenticeship programmes including Chartered Manager, Digital & Technology Solutions, MBA and Laboratory Scientist. However, the University also offers specialist pathways on many of its programmes, giving employers the choice to choose a programme of study that best meets their needs.
Each programme is designed to address a skills gap in UK industries or address wider issues, such as UK productivity, and is supported by blue chip employers such as AstraZeneca, Barclays, Lloyds Bank, Shop Direct and Thales.
Lucy Cheng is an employee at United Utilities and is currently undertaking a Chartered Manager Degree Apprenticeship at Manchester Metropolitan. Lucy was recently named 'Apprentice of the Year' at the CMI HE Awards.
Lucy said: "Attending university has provided me with the opportunity to network outside of my workplace, broadening my horizons and learning valuable management theory I can apply every day.
"Today I am a much more confident, passionate and motivated than when I joined the programme. I have had such great support from United Utilities and am really thankful for the opportunity that they have given me and I am really proud to represent Manchester Metropolitan University."
Julie Newton, Talent and Leadership Development Manager at United Utilities, added: "We have a great relationship with Manchester Metropolitan. There has been good feedback all round and it continues to be a really positive experience for all involved."
Business benefits
Degree Apprenticeships are a cost-effective way for businesses of all sizes to introduce new skills. They provide a route for businesses to introduce and train new talent, as well as develop and upskill current employees.
Ninety per cent of employers with apprentices report business benefits with 75% experiencing improved productivity.
Elizabeth Gorb, Director of Apprenticeships at Manchester Metropolitan, said: "This is a great time for businesses to think about degree apprenticeships.
"We are already working with more than 130 employers and leading the development of new programmes to meet employer demand.
"With new funding opportunities and the introduction of the Apprenticeship Levy, there has never been a better time for organisations to work with us,help their business grow and employees develop."
We are here to help every step of the way, so get in touch now to start your apprenticeship journey.
Tel – 0161 247 6641
Email – apprenticeships@mmu.ac.uk