Over 50 senior leaders are now undertaking the pioneering degree apprenticeship programme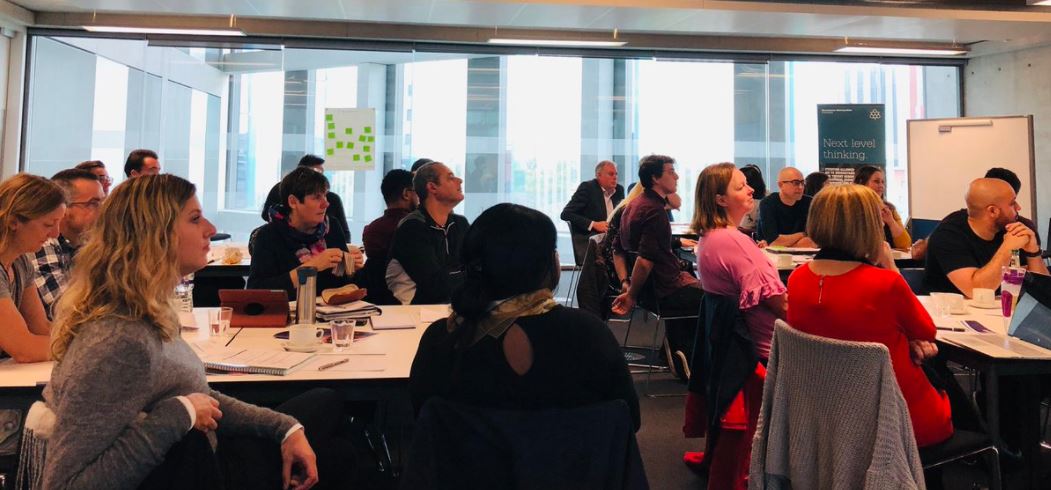 Manchester Metropolitan University has welcomed the second cohort of apprentices to its ground-breaking MBA Degree Apprenticeship programme, which was the first in the UK to receive accreditation from the Association of MBAs (AMBA).
The addition of the new cohort now sees a total of 55 senior managers from 43 different employers working towards achieving the gold-standard of management education.
The programme, developed by Manchester Metropolitan, and aligned with the Senior Leader Master's Degree Apprenticeship standard is enabling employers to utilise apprenticeship funding to provide higher-level training for experienced managers looking to progress.
Dr Dane Anderton, Director of the MBA Degree Apprenticeship at Manchester Metropolitan, said: "We are incredibly excited to welcome our second cohort of very talented senior professionals who have hit the ground running and are already exploring what it means to be a leader in today's workplace and analysing their own approach."
"Apprenticeships at this level are really making an impact, allowing organisations to access a robust management education for people at all levels of their organisations."
Programmes such as the MBA Degree Apprenticeship also offer a vital tool for organisations looking to improve management practice, as the UK strives to close the productivity gap with other leading economies.
Michael Alao of Bentley Motors, describing why he decided to study towards an MBA said, "In an increasingly fast-paced and demanding industry, the MBA Apprenticeship programme focuses on being able to apply the latest theory, knowledge and leadership practices to my current role. This provides the essential leadership skills to successfully overcome business challenges faced along the way in Bentley."
Over the next two years, the apprentices will work towards their new qualification with the support of Manchester Metropolitan and their employers – with dedicated time to embed their new knowledge and skills.
Professor Julia Clarke, Faculty Pro-Vice-Chancellor for Business and Law at Manchester Metropolitan, added: "We are already seeing the substantial business impact being made by degree apprentices and this is particularly critical at senior leader level if we are to close the productivity gap."
"The programme is embedding strategic business capabilities within our partner employers and is supporting them to develop and retain talented leaders."
Manchester Metropolitan University is one of the UK's leading specialists in degree apprenticeship education, with more than 1,000 apprentices enrolled on programmes from over 200 different employers.
Find out more about the University's apprenticeship programme.