University programme to develop the next generation of confident and capable social workers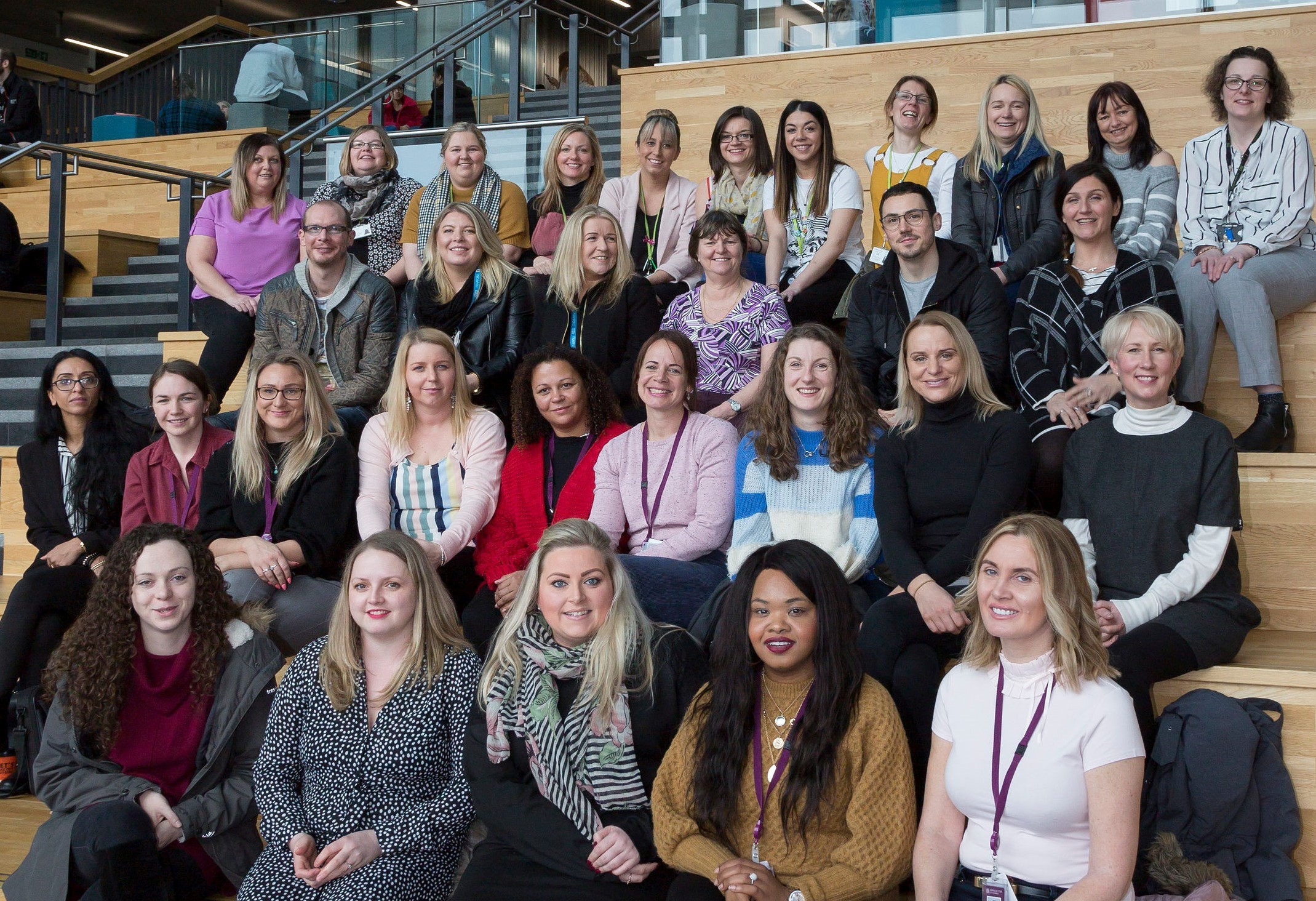 Manchester Metropolitan University is helping develop confident and capable professionals ready for the challenging and rewarding world of social work, through a brand new Degree Apprenticeship.
The Social Worker Degree Apprenticeship programme, designed and delivered by University academics, blends academic thinking and best practice from the field to allow degree apprentices to directly experience the ways in which theory can be applied to every-day decision making.
The 30-month apprenticeship course will see apprentices split their time between study at University and the workplace. Apprentices will be given opportunities throughout the course to further develop their knowledge and practise their skills.
The programme's first intake of 34 degree apprentices attended the University today (March 19) to celebrate the launch of the apprenticeship and World Social Work Day. Degree apprentices were taken on a tour of the Brooks building, and introduced to the academic team they will be working alongside and representatives from local authorities.
Pioneering apprentices
One of the first social work degree apprenticeships in the UK, the programme will help degree apprentices build resilience, encourage problem solving, and embed a collaborative approach to improving peoples' lives.
Led by Ffion Evans and Pauline Black from the Department of Social Care and Social Work at Manchester Metropolitan University, the degree apprenticeship is a rigorous and fast-track route to developing registered social workers.
Melanie Moorhead, Early Help Practitioner for Children & Families, is one of the 11 Manchester City Council apprentices. She said: "I've always wanted to be a social worker and applied when I was 19 but was told to go away and get some more experience with children and families. It's been a long time coming but now, 22 years later, I'm about to fulfil my dream. I've built up a lot of experience during this time but I'm really looking forward now to learning new things and getting a professional social work qualification."
The first cohort is made up of apprentices from across Greater Manchester, including Wigan, Trafford, Manchester and Stockport Councils.
Celebration
Ffion Evans said: "We are delighted to welcome this first group of Greater Manchester apprentices to Man Met Social Work. The programme will build on the department's pre-established success in supporting experienced practitioners to undertake a social work qualification.
"Our apprentices will engage in creative and innovative teaching methods to support their development of intelligent, ethical and value driven practice, in order to deliver the highest standards of social work to the individuals, families and communities they work within".
Paul Marshall, Director of Children's Services at Manchester City Council, was also at the event. He said: "Each of the apprentices has already demonstrated their commitment to working with children and families through the job they do. We wanted to harness this commitment and help those staff who were interested in becoming social workers to develop their skills, knowledge, and practice and work towards a professional social work qualification."
Find out more about the Social Worker Degree Apprenticeship here.