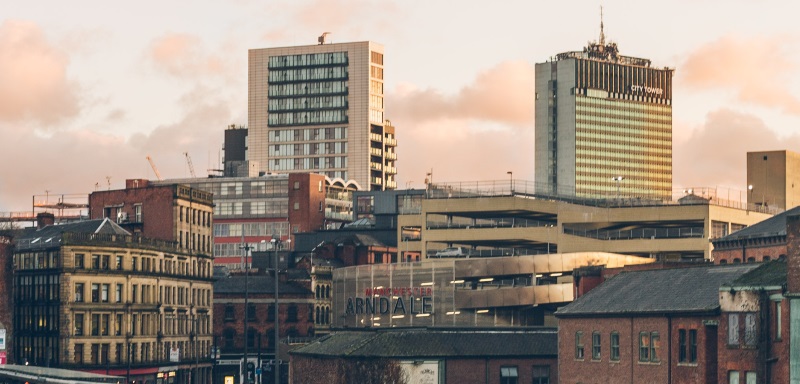 A bespoke range of tools developed by Manchester Metropolitan University to help small businesses access the benefits of apprenticeships will form part of a new £1.9 million fund in Greater Manchester.
The cash boost, announced by the Greater Manchester Combined Authority (GMCA), will provide the funding needed to help more than 1,500 small employers and create at least 700 new apprenticeship opportunities across the city region.
A key element of the new package will be the resources developed by Manchester Metropolitan and its partners as part of the Growing Apprenticeship Partnerships for SMEs (SME GAP) project.
The SME GAP toolkit will provide businesses with a range of testimonials and case studies highlighting the benefits SMEs (small and medium-sized enterprises) have experienced since hiring apprentices, along with research-backed guidance for employers and an outline of the cost and benefits of apprenticeships.
The project, which was co-funded by the European Union's Erasmus+ Programme, addressed issues that apprenticeship deliverers and policy makers face while ensuring greater numbers of SMEs are aware of the opportunities available to them.
Russell Yates, Enterprise Development Fellow at Manchester Metropolitan, said: "Through the SME GAP project we have directly involved over 650 businesses in discussions about apprenticeships. The outcomes of these discussions and the University's experience in supporting small businesses and apprenticeships will provide essential support and advice for businesses accessing grants and workforce planning support from the new GMCA fund."
We have been encouraging businesses to talk to each other about their experiences while helping the SME community by removing the barriers in their involvement.
According to GMCA, there are approximately 60,000 small businesses across Greater Manchester and around 25,000 new apprenticeship starts a year. Approximately half of these starts are within small businesses, which means there are a huge number of employers who have yet to provide apprenticeship places due to funding challenges and a lack of clear advice and understanding.
Manchester Metropolitan will work closely with GMCA to support the new 'Apprentice Support Offer' using the SME GAP toolkit, which was developed in partnership with small businesses and partner agencies across Europe.
Russell added: "Businesses across the SME GAP partnership have told us about the very positive experiences they have had when hiring an apprentice. We have been encouraging businesses to talk to each other about their experiences while helping the SME community by removing the barriers in their involvement.
"Our toolkit includes a range of resources including impact cards, information booklets and case studies, which will be utilised by GMCA and its partners through the £1.9m fund."
Thanks to the new initiative, Greater Manchester businesses will have access to grants, help with training and recruitment, support with workforce planning and advice on creating quality opportunities in order to boost the number of high quality apprenticeship opportunities across the city-region, while helping Greater Manchester achieve its target of significantly more high quality apprenticeship starts by 2020.
Mayor of Greater Manchester Andy Burnham said: "Small businesses are the backbone of our local economy, representing two-thirds of Greater Manchester's business community. By doing things differently we can help smaller employers breakdown the barriers to providing high-quality apprentices and unlock hundreds more opportunities for our young people and those who want to reskill and retrain.
"In Greater Manchester we do not underestimate the value of apprenticeships in bridging the skills gap, providing quality employment and boosting productivity. We are leading the way in developing our apprenticeship offer, putting it at the heart of our plans to making this city-region the best place to grow up, get on and grow old – this new support package will enhance our work."
For more information on the new Apprentice Support Offer in Greater Manchester, visit www.theapprenticeshiphub.co.uk/sme-apprenticeship-support.