Success stories of how Manchester Metropolitan University has helped develop businesses across the region will be highlighted at a forthcoming annual event.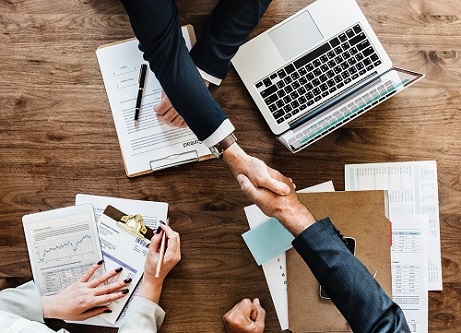 Manufacturing leaders will share ideas, best practice and examples of how they have interacted with the University to increase business growth and develop technology at the Manufacturer's Alliance Annual Conference.
Held at the AJ Bell Stadium on 9 May, the conference is a showcase for manufacturing business leaders to share stories for what is working well for them.
GJD will be among the manufacturers presenting on the day. The company produces security solutions such as infra-red and white light LED illuminators. They will be discussing how a Knowledge Transfer Partnership (KTP) with the University was able to significantly increase sales and drive business growth through the development of new technology.
University collaboration 'can beat working with commercial partners'
Jeff Gosling Hand Controls will also be participating. The company manufactures hand controls to allow people that are unable to use their feet to drive cars.
The company met the University initially to discuss setting up a KTP. This meeting led to a number of further projects, which have since benefitted Jeff Gosling Hand Controls in range of unexpected ways.
Chris Cooke, Managing Director of Jeff Gosling Hand Controls, said: "We initially got in touch with Manchester Metropolitan University to develop a KTP project to develop functions for vehicles that will allow people with disabilities to operate mechanisms such as lights and indicators.
"Through that first meeting, we then met Geoff Walton, who is a media lecturer at the University. This led to the development of an e-learning project, which allows us to deliver technical training digitally – in turn saving on travel and associated costs.
"Working with Manchester Metropolitan University has been a real eye-opener. For us the enthusiasm, the access to knowledge, and the cost savings has really given us the competitive edge over working with commercial partners."
Martha Sama, Head of Business Engagement at Manchester Metropolitan University, said: "The Manufacturer's Alliance annual conference is a great opportunity to explore the various ways that Manchester Metropolitan University can help your business innovate and grow.
"Jeff Gosling Hand Controls are the perfect example of how a simple chat with Manchester Met colleagues can help us work together to develop your business in ways that you might not have expected, sometimes with funding available to help. I urge every business attending this event to speak with one of my colleagues, whether you need help now or think you may in the future. We're here to help."
Visit the Manufacturers Alliance website for a full agenda and to register to attend.