Manchester Met only university to deliver Siemens' Connected Curriculum at postgraduate level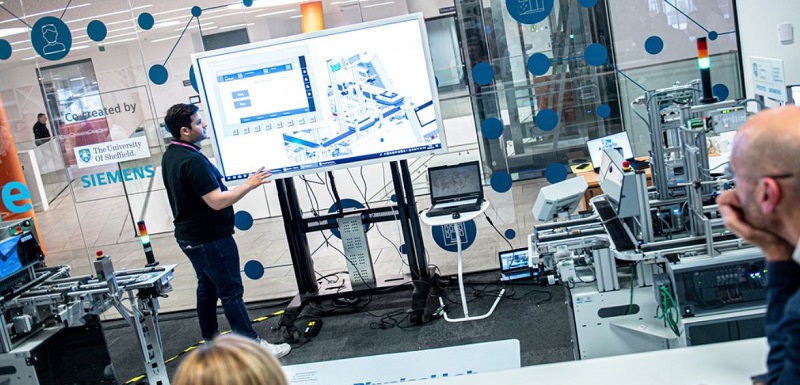 Postgraduate students will have unrivalled access to world-leading Industry 4.0 technology and insight thanks to a new collaboration with Siemens.
Manchester Metropolitan University is one of five UK universities that will embed the multinational company's new academic teaching programme, Connected Curriculum, in their courses – but the only one focusing delivery on masters degrees.
Six new Masters programmes
The Fourth Industrial Revolution, or Industry 4.0, describes the adoption of digitally-connected Internet of Things (IoT) equipment and software that improves and shapes the future of industry by boosting efficiency and profitability.
Under Siemens' Connected Curriculum programme, advanced industrial tools, data and approaches will be embedded in the content and delivery of the University's six new Masters courses launching in September:
Through the new curriculum, masters degree students will be able to learn, study, understand and utilise the latest Industry 4.0 equipment and acquire the latest insights and thinking.
The new collaboration supports and strengthens the University's characteristic multidisciplinary approach to Industry 4.0, which has creativity and pragmatic problem-solving at its heart and sees students applying their knowledge and techniques beyond traditional manufacturing to sectors such as fashion, art, health and architecture.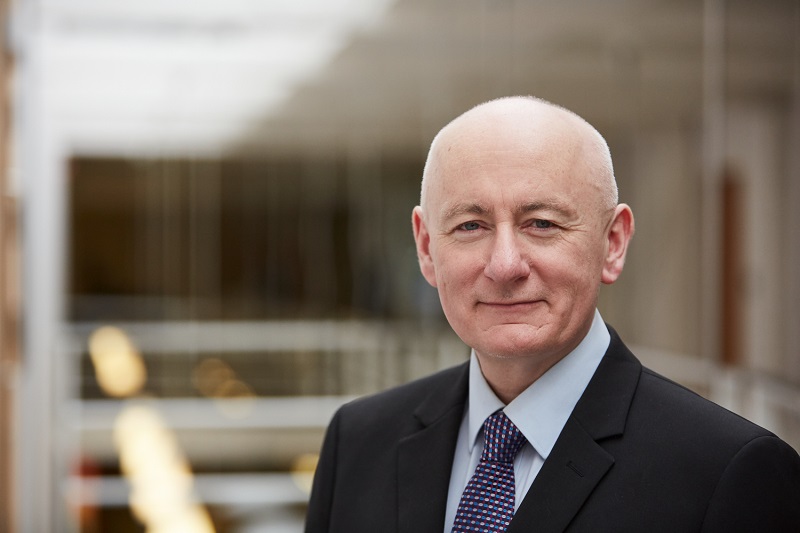 Bridging the Industry 4.0 skills gap
Professor Andy Gibson, Pro-Vice-Chancellor of the Faculty of Science and Engineering at Manchester Metropolitan University, said: "Manchester Metropolitan is focused on bridging the Industry 4.0 skills gap by equipping students with the skills for the new digital economy.
"We are delighted to be collaborating with Siemens on the Connected Curriculum as our students and academic colleagues will benefit immensely from working with such a pioneering and transformational technology company.
"Our partnership will ensure that we remain at the cutting edge of the digital revolution and continue to lead the way in innovation in postgraduate education, such as with the suite of six new Industry 4.0 masters degree courses launching in September."
The University has also introduced the option of a two-year masters course with the second year being an industrial placement year.
Access to world-leading software and platforms
Thanks to the Connected Curriculum, students will have access to Siemens Digital Industries' world-leading industrial software portfolio and cloud-based Internet of Things platform MindSphere – an operating system for business that connects products, machines and systems digitally and produces a wealth of useful productivity data that can be analysed to monitor and improve performance.
Students will benefit from learning from real case studies in which Siemens is implementing Industry 4.0 technology in its own business or those of its customers and suppliers, and will be able to work on live projects themselves.
Training will be provided to staff and students on Siemens' software and hardware for staff and students and the company is to supply guest lecturers from its staff, suppliers and customers to reinforce students' understanding of the practical application of Industry 4.0
Placements and site visits will be arranged and the University will have digital twin versions of connected equipment that are being used in the workplace for students to study and explore.
The announcement of the new Connected Curriculum collaboration between Siemens and the four universities was made at the MindSphere Innovation Network Symposium held in Sheffield.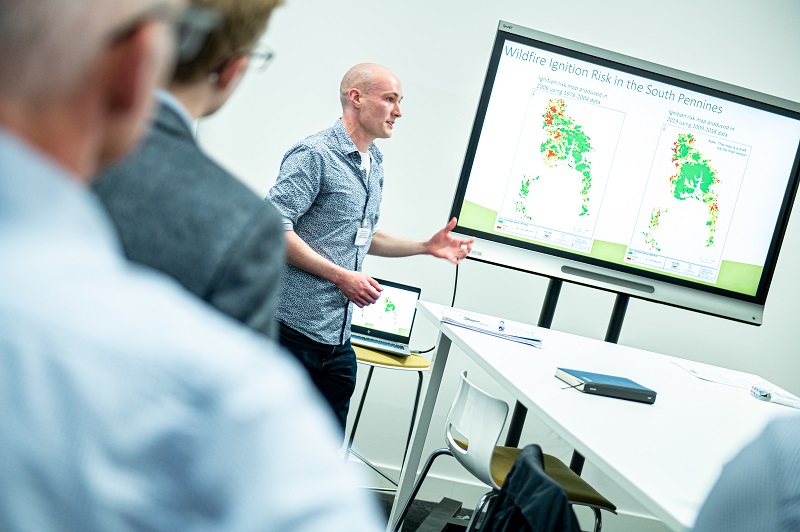 Universities as key partners
Brian Holliday, Siemens Digital Industries Managing Director, said: "Collaboration is central to delivering successful, robust and secure industrial IoT projects.
"Universities can be key partners in this process, often having expertise industry doesn't such as data science, visualisation and insights into human behaviour including how people engage with technology.
"This is why Siemens developed the MindSphere Innovation Network in partnership with several universities two years ago, which in turn has informed the Connected Curriculum we have announced this week.
"I am now looking forward to working with Sheffield, John Moores, Middlesex, Newcastle and Manchester Metropolitan universities to help explore the full potential of Industrial IoT with our MindSphere platform at the heart of the process."