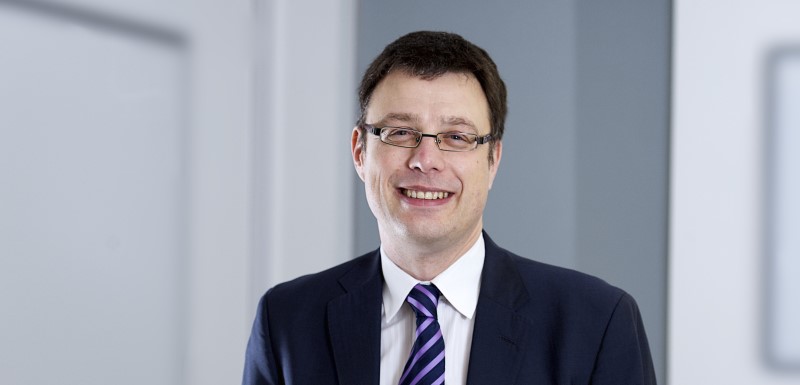 Manchester Metropolitan University has appointed Professor Stephen Decent as Provost and Deputy Vice-Chancellor.
Professor Decent is currently a Pro-Vice-Chancellor at the University of Lancaster, where he has worked since 2014.
He initially held the Research and Enterprise brief, latterly taking over responsibility for Academic Development, where he leads on strategy, planning, budgets and performance.
He has executive oversight of Lancaster's Health Innovation Campus and was recently appointed onto the Board of their partnership with Trafford-based UA92.
Building on success
At Manchester Metropolitan, Professor Decent will work closely with the Vice-Chancellor, Professor Malcolm Press, on strategy and delivery, playing a key role in ensuring that the University builds on recent successes and continues to thrive.
Professor Decent will also work in partnership with Professor Karen Moore, Chief Operating Officer, and will be a key member of the University Executive Group. He will play an important role in representing the University regionally, nationally and internationally.
He will be responsible for planning and the distribution of academic resources, line manage the Faculty Pro-Vice-Chancellors and work collaboratively with the Thematic Pro-Vice-Chancellors (Research, Education, and International).
Speaking of the appointment, Vice-Chancellor Professor Malcolm Press said: "I am absolutely delighted that we have appointed Steve. He brings a tremendous wealth of knowledge and experience and I am confident that he will make an enormously positive impact as the quality and reputation of our University strengthens further."
Delighted
Professor Decent said: "I am delighted to be joining Manchester Metropolitan University as Provost and Deputy Vice-Chancellor. The quality, ambition and confidence of the University is impressive, as is its commitment to an outstanding student experience and to delivering excellent research with impact. I look forward to working with staff and students at the University."
Professor Decent is already well connected in the region through his role as Chair of the Strategic Executive Group of the N8 and his involvement with North West businesses.
At the national level, he chairs panels for both Jisc and UUK International and has previously sat on HEFCE committees and review groups. Professor Decent also brings significant international experience, providing research leadership at Lancaster's international campuses in China, Malaysia and Ghana, as well as through other extensive partnerships built up throughout his academic career.
Prior to joining Lancaster, he was Vice-Principal and Head of the College of Art, Science and Engineering at the University of Dundee from 2012-14. Previously, he was at the University of Birmingham, where his roles included Head of the School of Mathematics and Director of Research and Knowledge Transfer in the College of Engineering and Physical Sciences.
Whilst Head of School, Professor Decent led on a number of teaching innovations that significantly enhanced the student experience.
He has a distinguished research record in the field of Applied Mathematics, specialising in fluid mechanics - especially free-surface flows, jets and coatings - and modelling of hydrogen fuel cells.
Professor Decent joins Manchester Metropolitan on the 2 December 2019.