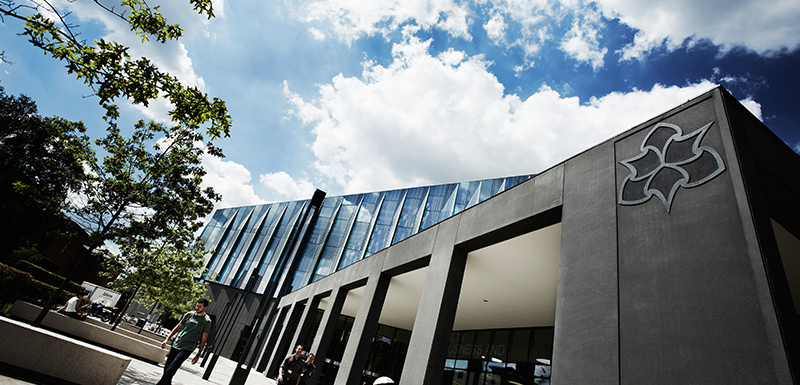 Manchester Metropolitan University has launched an exciting ten-year partnership with the world's largest education company, Pearson, to develop and deliver new online postgraduate degree programmes for a worldwide audience.
The first three online programmes to be launched in September 2017 will be offered by the University's award-winning Business School:
MBA in Strategic Health and Social Care
MSc in International HR Management
MSc in International Finance and Management.
The new partnership will be formally unveiled in a speech at the Northern Powerhouse Conference in Manchester on 21st February 2017.
Manchester Metropolitan University is one of the UK's largest universities with 38,000 students, in the top three nationally for environmental sustainability and in the top 3% of global universities. In line with its bold international ambitions, the University is one of the first in the UK to partner with Pearson on this scale.
Pearson is already an online degree market leader in the US and Australia, with over 45 partnerships, and has been responsible for over 300,000 online course starts worldwide. This fast-growing part of Pearson has seen double-digit growth in recent years and forms a significant part of Pearson's future growth story.
Professor Jean-Noel Ezingeard, Deputy Vice-Chancellor at Manchester Metropolitan, said: "As a University, we are known for our innovation in education and the partnership with Pearson ensures students across the globe will be able to benefit from the same high-quality teaching and lectures as on our campuses in the UK. All teaching will be underpinned by the same rigorous standards and attainment targets we see with our UK-based programmes."
Pearson chief executive, John Fallon, said: "Online degree programmes are a growing global trend in education and an important part of Pearson's future. Universities are looking for ways to take advantage of technology to reach more students. Our partnership with Manchester Metropolitan will help deliver postgraduate qualifications in areas of high skill demand to thousands of students in the UK and around the world."
Tony Lloyd, Greater Manchester Mayor, said: "Manchester is a global hub for commerce, trade and academic excellence. It's fantastic to see this partnership being pioneered in our city. It will enable even more students to access the great education offered by one of our world leading universities and further strengthen Manchester's international reputation. This is a real success story the City of Manchester."
Announcing the partnership at the Northern Powerhouse Conference Andy Moss, SVP, UK Higher Education for Pearson, will say: "Manchester Metropolitan has a world-class brand that resonates in the UK and internationally. When combined with Pearson's track record in delivering successful online degree programmes, this will ensure our partnership delivers value for everyone, most of all for students in the UK and around the world that are looking for flexible, employment-focussed education that will allow them to progress in their lives."
Under the partnership, online course content, virtual teaching and tutoring, and other student services will continue to be provided by the University's leading academics. Pearson will provide online course development; domestic and international student recruitment; learning management system hosting; student support, and retention services.