Cheaper alternatives to platinum electrodes developed for energy storage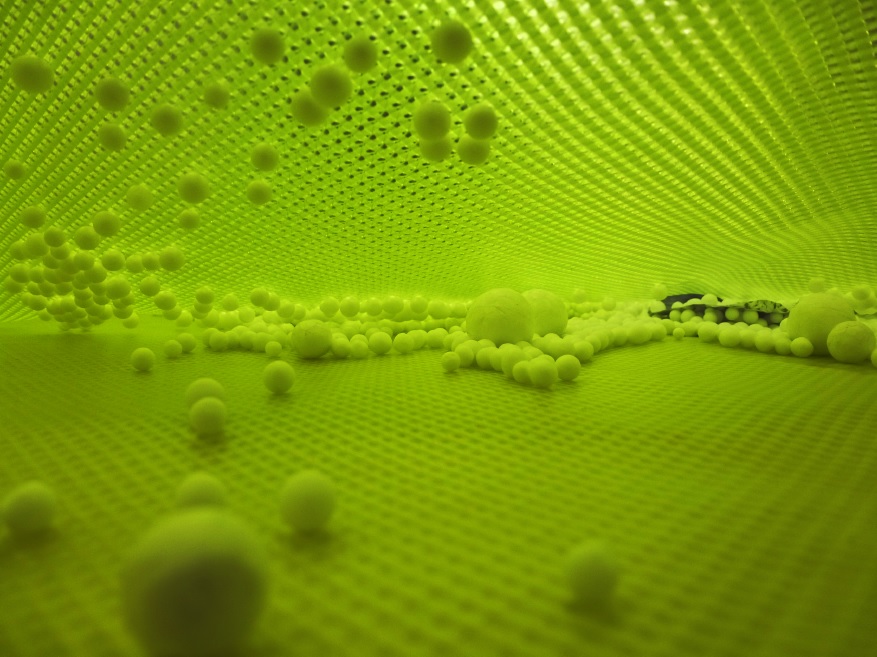 The possibility of cost-effective and sustainable green energy storage in hydrogen fuel cells is one step closer thanks to research at Manchester Metropolitan University.
Scientists have demonstrated a new technique with 2D nanomaterials to store on-demand power that is created by renewable energy from solar, wind and wave sources.
As society looks to increase its use of renewable energy, the problem of how to store this sporadic energy production to meet consumer and industrial demand remains.
One solution is to utilise the Hydrogen Evolution Reaction process in which hydrogen in hydrogen fuel cells produces electricity as and when required after it is stored from renewable energy.
Alternative
The electrode material conventionally used in this technology is pure metal platinum. However, platinum has its limitations for widespread usage due to its high cost and low earth abundance.
Research published in Sustainable Energy and Fuels demonstrates how 2D electrode materials 2D-MoS2 and 2D-MoSe2 can provide a cheap, abundant and stable replacement for platinum, thereby unlocking hydrogen fuel cells' green potential.
PhD student Samuel J. Rowley-Neale led the research under the tutorage of Professor Craig E. Banks. It is the first study from the University's new £4million Manchester Fuel Cell Innovation Centre.
"Renewable energy sources such as solar, wind and wave could meet the energy demand currently being fulfilled by fossil fuels," said Professor Banks.
2D materials
"However, their energy outputs do not correlate with consumer demand and so to be feasible, the energy generated from renewable sources has to be converted into a storable fuel.
"Our efforts to merge state-of-the-art 2D materials research with currently available screen-printing electrode manufacturing techniques is producing pioneering electrocatalytic and cost-effective electrodes for hydrogen fuel cells.
"Such work is providing the impetus for a renewable hydrogen-based energy economy to become economically viable."
PhD student Samuel J. Rowley-Neale added: "Novel MoSe2 screen-printed electrodes have clear potential to be utilised as beneficial alternatives to platinum in future research and industrial applications.
Work of art
"This opens a vast number of avenues for future research that seeks to utilise 2D-nanomaterials in order to produce cheap, stable and tailorable electrocatalytic electrodes."
The study was specially selected to feature on the first-ever front cover and issue of Sustainable Energy and Fuels. As part of this, the researchers were asked to commission a special artwork for the cover.
Artist Cat Scott captured the inside of a beanbag to visualise the atomic 2D structure of the nanomaterials used in the study (pictured).
ENDS
NOTES TO EDITORS
Image: Artist Cat Scott captured the inside of a beanbag to visualise the atomic 2D structure of the nanomaterials used in the study.
For more information, to speak to Professor Craig Banks or to obtain a copy of the paper, please contact Chris Morris, Press Officer, Manchester Metropolitan University, 0161 247 2184, c.morris@mmu.ac.uk.
Paper: Mass-producible 2D-MoSe2 bulk modified screen-printed electrodes provide significant electrocatalytic performances towards the hydrogen evolution reaction in Sustainable Energy and Fuels. DOI: 10.1039/C6SE00115G.