Today the BA Events Management students proudly presented the proceeds of their charity events, totalling a massive £35,547.73 to their chosen charities in a ceremony in the Faculty of Business and Law.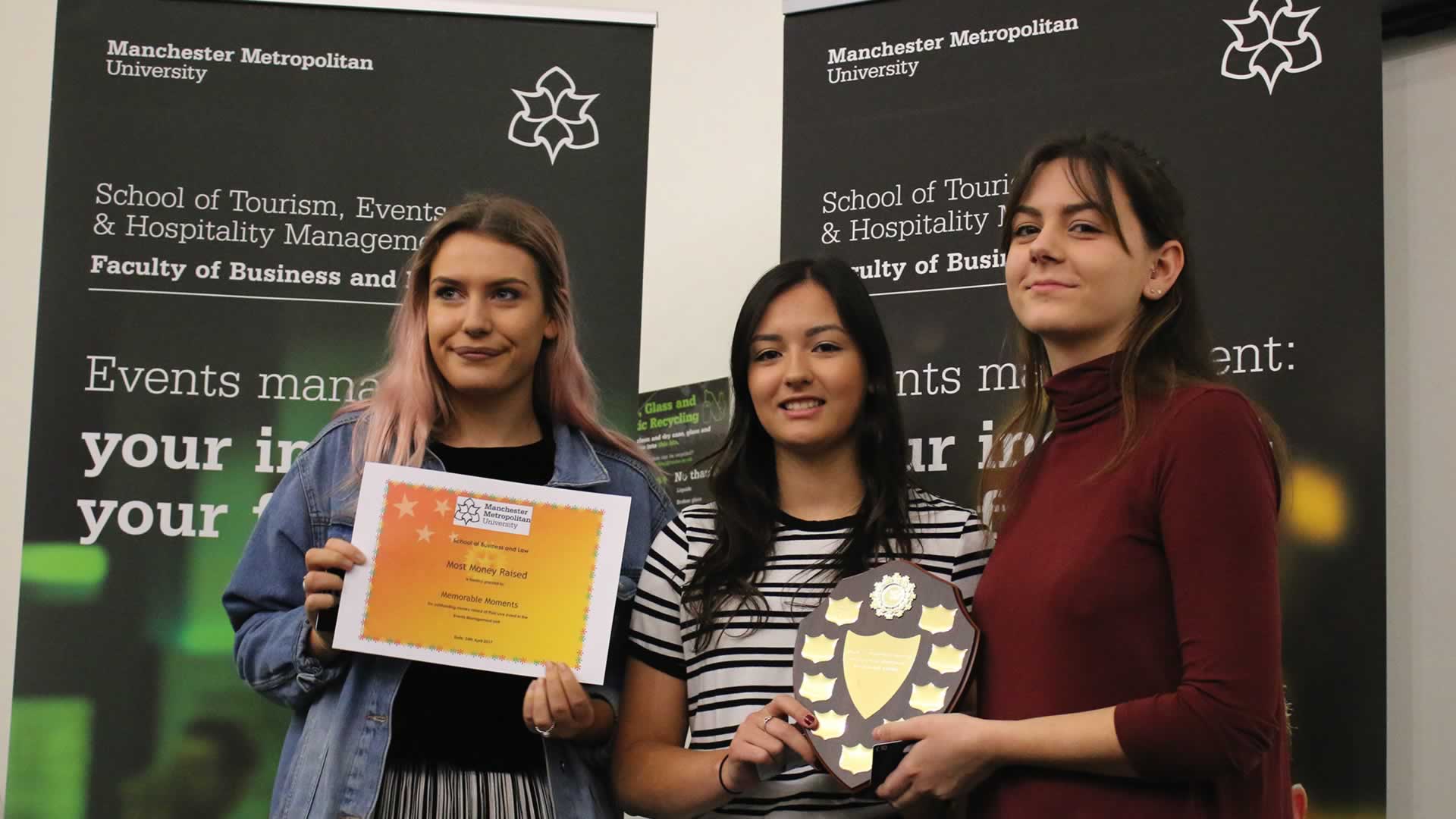 There were 28 different charities who received funds from the students, including Teenage Cancer Trust, the Christie, After Adoption Medequip for Kids and United Purpose, to name but a few.
The students raised money and awareness for the charities using the skills and knowledge that they gained on their bachelor's degree, putting on a range of events, from gala dinners and afternoon teas to Skateboarding events, comedy nights, and even a battle of the bands.
The unit Leader Anne Millan had this to say:
"We are incredibly proud of all our students for putting so much work into these events to raise money for so many amazing charities. To raise this amount, from a budget of nothing, really is wonderful and is testament to the passion that they have for their degree courses and their future careers"
There were three awards presented to the students at the end of the cheque giving ceremony, honouring three teams of students in the following categories:
Most Money Raised: Memorable Moments who raised a huge £9,000 for the Christie.
Best Overall Event: Go Active Events, who put on a Skateboarding and live music event that ran for more than 11 hours.
Most Creative Event: This went to the group Eventasa
Congratulations to all the students and charities involved in the brilliant initiative. We look forward to see the beginning of another great fundraising year begin after the summer.
Pictured: Memorable Moments Group