Earlier this week, Manchester Law School's first commercial law clinic, the Business Law Café opened its doors to clients.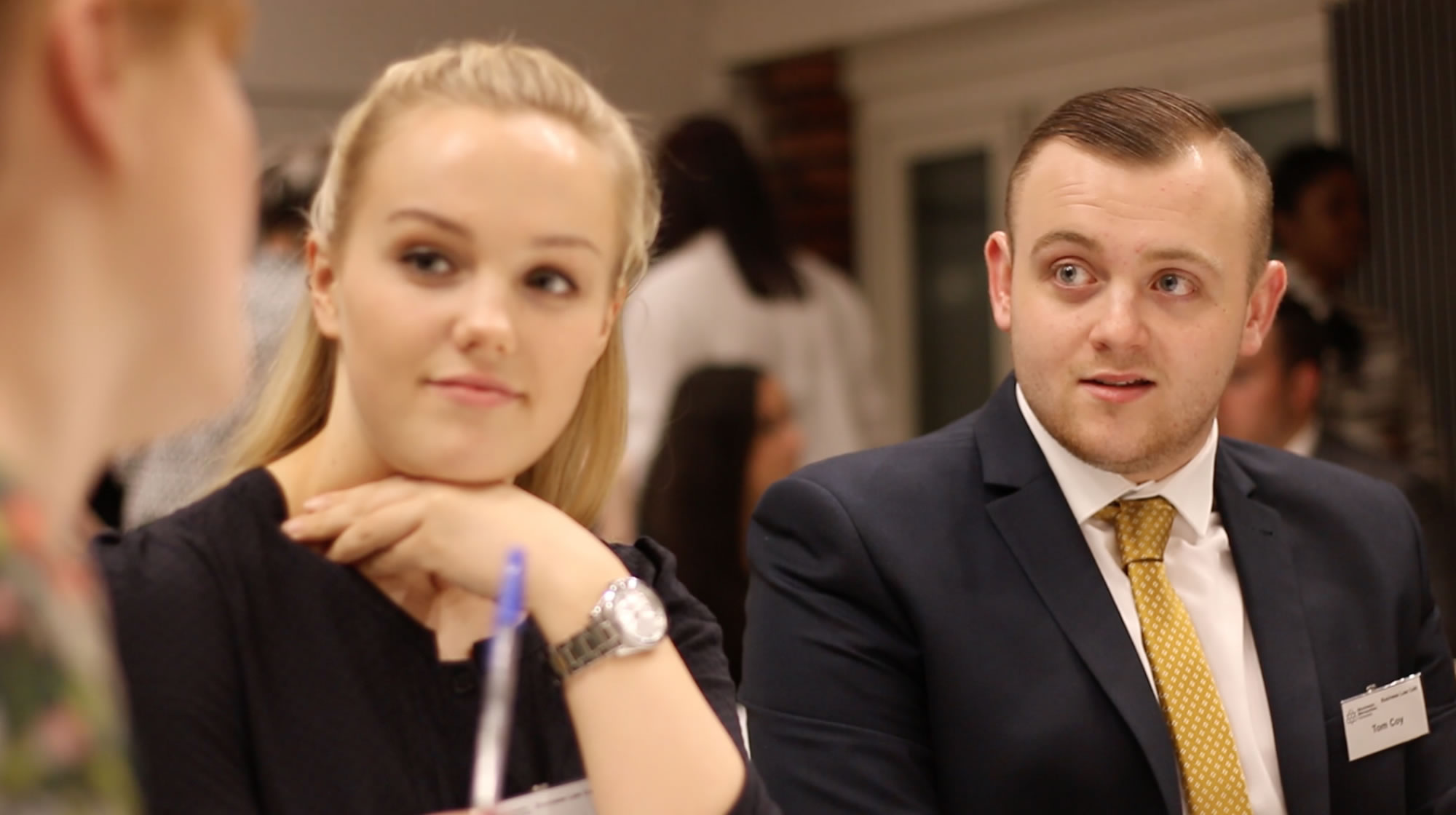 Born from a recognition of the growth of start-ups and developing small business in Manchester in need of legal support; the need and desire of law students to gain practical experience; and the willingness of commercial lawyers to give back through pro bono in their area of practice. The Business Law Café is a commercial law clinic in the centre of Manchester offering free legal assistance to start-ups and small businesses.
Clients were interviewed by law students under the supervision of qualified lawyers who generously offered their time and experience without charge, [pro bono]. The students and lawyers will now consider and research the legal issues, culminating with the clients receiving written information.
Emma Goodwin, Pro Bono Director at Manchester Law School said:
"The Business Law Café is there to fill gaps for those clients who may have limited resources, it provides entrepreneurs with the legal guidance they need but often struggle to access. The students involved are benefitting from practical experience, working with lawyers, dealing directly with clients and developing and applying skills to real legal issues, preparing them for a professional career.
"For the lawyers involved, it is their chance to give back to the community, and also offers an opportunity for them to develop their skills and training in a different environment. They get to work with law students who are just embarking on their professional careers, and the rewards for both parties from this type of mentoring are enormous."
The feedback so far has been overwhelmingly positive, with clients, lawyers and students all saying how useful the business café is for them professionally.
"I have to say that seemed a great success, congratulations to you all (and of course, well done). Feedback so far from our lot is very good indeed, and one of the universal comments is on how well the students did – I think everyone was impressed by their presentation, manner, discipline and professionalism." Pro Bono Lawyer
"I have just attended the MMU Business Law Café….and I'd like to say the event was excellent; The law students were both knowledgeable and professional with excellent communication skills. Mathew the professional lawyer is clearly providing them with excellent guidance. I found the meeting both genuinely valuable and enjoyable." Client
We are always open to work with new partners and individuals who wish to get involved in this exciting commercial pro bono project, the Business Law Café. Clients and other interested parties should get in touch via probono@mmu.ac.uk