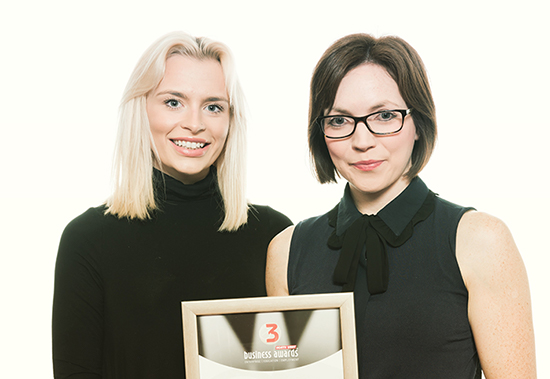 Marketing and creative agency Embrace Marketing, based in Bollington, Cheshire, has grown from a team of two at the start of the Manchester Met Cheshire and Warrington Growth Programme to a team of seven.
Managing Director, Becky Reardon from Embrace Marketing started the programme in September 2015 and said that 'the sessions have had a big impact on the business including supporting with knowledge and key skills in business planning, finance and peer-to-peer learning. Our funded business coach was also hugely inspirational and helpful in making sure that we had the evidence and figures to back up important business decisions'.
Along with growing the team, Embrace has also grown their client base, moved into a larger office and has been shortlisted for two E3 Business awards for New Business Start-up of the Year and Skills, Education & Training.
The programme has further supported Embrace with fresh ideas and new innovative offerings including social media workshops, animated video and Zero to Hero (a start-up marketing toolbox delivered in just one day).
Established since November 2015, Embrace Marketing asks businesses to 'Embrace Your Different'. It's about being daring and standing out from the competition. The Embrace team consists of marketers, graphic designers, digital experts and content generators. Together they help their clients to achieve their marketing goals through impactful multichannel marketing solutions.