Manchester Metropolitan is the first university to offer scheme to everyone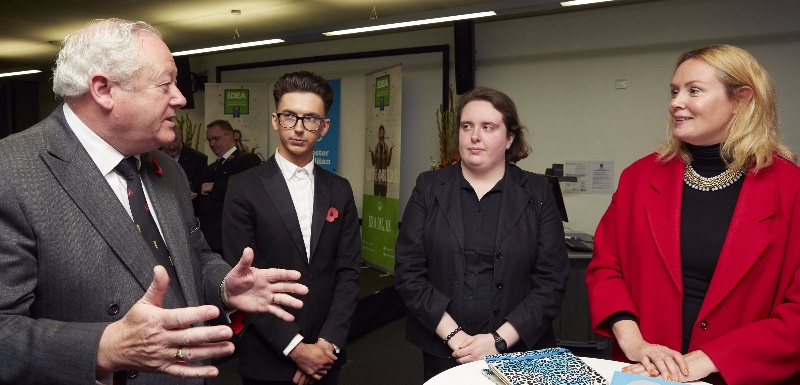 Students and staff became the first at Manchester Metropolitan University to complete the opening stage of a new online course described as the digital and enterprise equivalent of the Duke of Edinburgh Award scheme.
The University is the first in the UK to roll out The Duke of York's Inspiring Digital Enterprise Award (iDEA) across all courses at undergraduate and postgraduate level as well as its academic and professional staff.
Learners complete a series of web-based bite-sized challenges and tasks - divided among the categories of citizen, worker, maker, entrepreneur, game and independent - to earn badges and points towards a bronze beginner, silver intermediate or gold advanced certificate.
Twenty-nine staff and students were presented with their bronze certificates by the Vice Lord-Lieutenant of Greater Manchester Paul Griffith at a ceremony on Friday.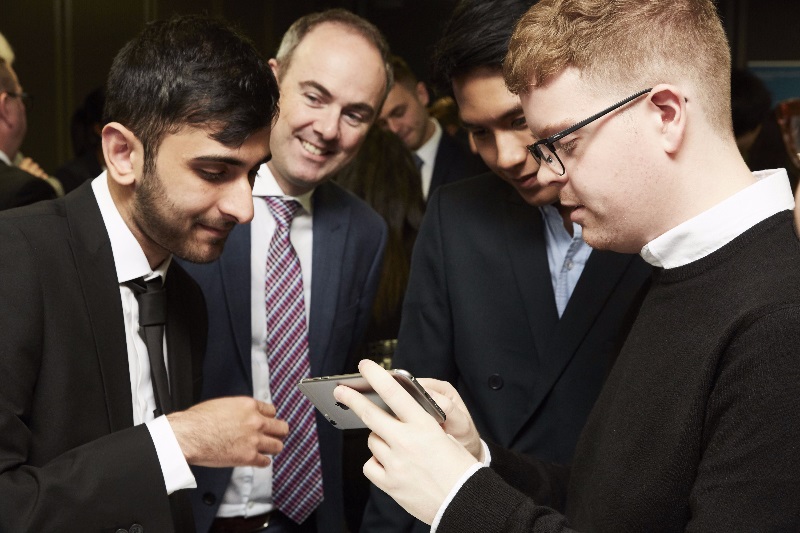 Embracing a fantastic idea
Manchester Metropolitan University's Vice-Chancellor, Professor Malcolm Press, congratulated the recipients.
He said: "One of the highlights of what I do throughout the year is marking the achievements of students and also of staff.
"It is great that we are the first university to embrace across the entire campus this fantastic, inspiring idea.
"The iDEA is something that reflects all five of the university's pillars - place, ambition, partnership, community and sustainability.
"This is something that I should take note of because I find when I adopt new technology it really does improve my life and my world."
He said there are a further 50 students and members of staff working towards their bronze certificate.
Making a difference
The Vice Lord-Lieutenant of Greater Manchester discussed with the first cohort their experiences of the new initiative before delivering a short speech.
He told the audience: "The iDEA scheme has gone down very well and was challenging in different ways for different people.
"It's making a difference to how you think and work every day."
Students and staff praised the scheme for teaching them about modern developments such as cloud computing and the Internet of Things.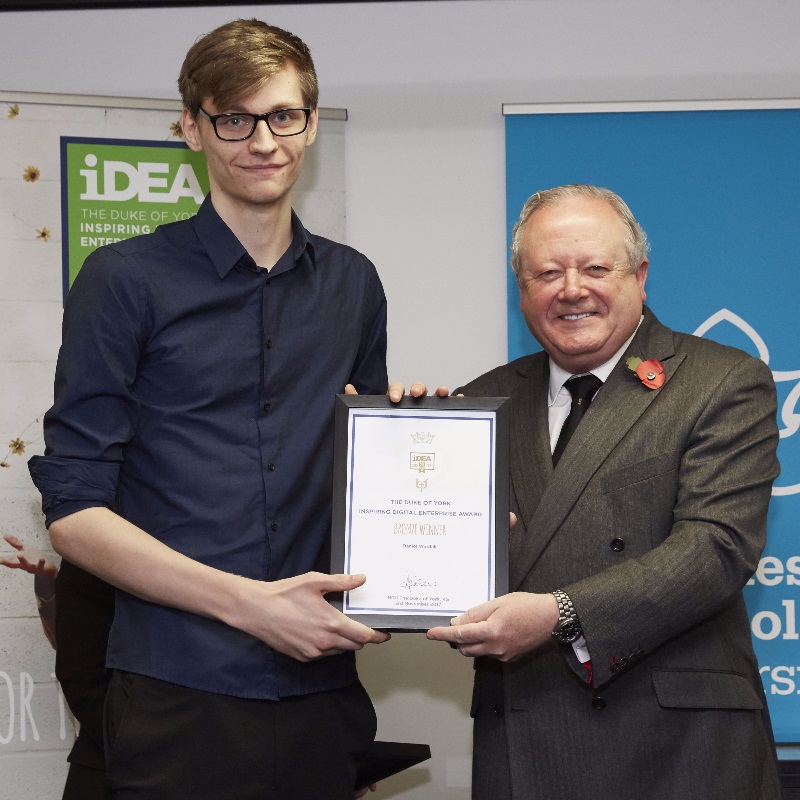 Useful skills learned
Daniel Wardak, a third year Microbiology and Molecular Biology student, said: "I thought it was useful, especially in terms of employability skills.
"Lots of the programming bags were relevant for me and I really liked that aspect."
Daniel said it was useful to be able to track your progress and earn badges in the same way a player would progress through a computer game.
Fatima Sufi, who is in her second year of a Linguistics degree, said it takes about five to 10 minutes to complete an activity to earn a badge.
She said: "Being at university, I found the internet search badge helpful - shortcuts and 'hacks' about how to find something online really quickly.
"The skills you learn are definitely applicable in the real world, especially the research skills when you're looking for something for an assignment. It complements the studying."
Free and accessible
iDEA is a free course for anyone of any age and is accessible on any modern device.
It can be completed at the learner's own pace and the activities can be undertaken individually, with friends or in a classroom or workshop environment.
The silver and gold awards of iDEA will be introduced in spring 2018 and in 2019 respectively.
See a blog post about the presentation and the award written by Joe Cullen, a MSc Public Relations student.