Here's just some of the things you can do here at Manchester Met to help boost your CV and make you stand out to employers.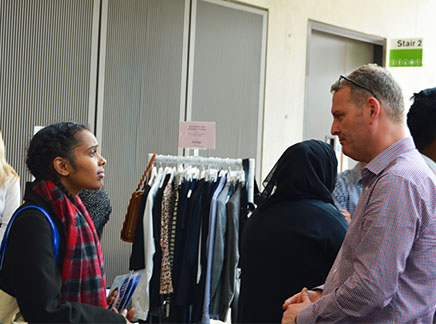 This article follows on from our recent post that focused on why boosting your digital skills is a good iDEA by introducing you to a few (of the many) other ways that you can boost your CV while you're studying at Manchester Met.
This Award was designed in partnership with employers and staff to allow students to gain recognition for any additional activities they undertake beyond their degree.
You'll develop your skills through a range of extra-curricular opportunities, learn how to evidence them when looking for work, and get an official certificate to show employers that you made the most of your time at university.
The University is proud to offer paid professional jobs on campus for current Manchester Met students. Jobs include a wide range of temporary roles such as creative positions to assisting on cutting-edge research projects, sport roles, event ambassadors, course peer mentors, residential advisors, IT support and many more...
The Union works with fantastic local and national charities to find you incredible volunteering opportunities. What a great way to build experience in your degree area or an area of interest and be active in your community at the same time!
A sandwich placement year enables you to gain valuable industry-related work experience in a sector that interests you, typically over a twelve-month period.
You'll get to use the skills that you've gained during your studies in a practical environment, and you'll be able to show graduate employers that you have the experience and skills to excel in their workplace.
From hobbies to academic groups and more, there is an impressive range of societies and clubs to choose from — all set up and run by students. Being active in University life will add depth to your CV by showing that you were engaged in your field beyond your degree.
These are just some of the many ways that you can start making yourself and your CV stand out from the crowd. If you would like more advice on work experience take a look at our guides here. Or for more help with building your CV, login to MMyou Careers Centre.
For support and ideas on boosting your CV and developing your skills and experience, contact the Careers Service at 0161 247 3483 or careers@mmu.ac.uk.
- By Sarah Reith, Careers and Employability Assistant