Marketing professional and MSc student, Deirdra Barr, discusses the value of postgraduate degrees to both employers and students.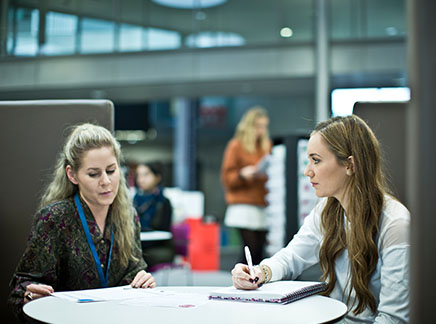 To investigate the benefits of postgraduate study, we spoke to Deirdra Barr, who has first-hand experience of the value of postgraduate degrees both as an employer and as a current postgrad student.
Alongside her job as Director of Marketing & Communications at Henshaws, a charity that supports people affected by sight loss, Deirdra is also undertaking a part-time Master's degree in Digital Marketing at Manchester Met.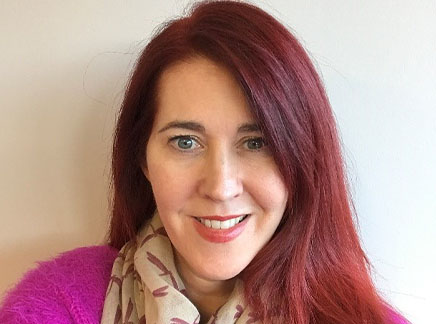 Why employers value graduates with a postgraduate degree
Deirdra explains that doing a postgraduate degree may give job applicants an edge over graduates without a postgraduate degree, as employers recognise and value the skills involved at postgraduate level:
'When someone has put themselves through a postgraduate degree, it shows they have the ability to really apply themselves to a task.
At master's level, you can see that someone has had to learn critical thinking: the ability to analyse things, to look at the good points and the bad. Their decision-making process has to be more structured. They have to look for evidence.
It also shows that they are self-motivated and organised, especially if they've been studying and working at the same time.'
How doing a postgraduate degree can help progress your career
A postgraduate course certainly isn't a shortcut to getting a graduate job, but it can be a great opportunity for self-development and a chance to gain specialist skills and knowledge in a particular field.
The determination, self-motivation and critical-thinking skills involved in doing any postgraduate degree looks impressive to employers. But if you really want to knock their socks off, consider doing a postgraduate degree which is directly relevant to your chosen career.
'If their postgraduate degree is in the field they're going to work in it can be even more valuable to the employer,' Deirdra points out.
With many postgraduate degrees combining industry experience opportunities alongside academic study, such courses provide the opportunity to gain specialist knowledge of your field as well as professional development.
Deirdra notes that the specialist digital skills that she's expanding through her MSc Digital Marketing are desperately needed – and are therefore in high demand – in the sector she works in.
'I work in the charity sector, in which there is often a low level of digital skills.
My MSc is directly applicable to my role. The course is very dynamic and applicable to the workplace, having tutors with insights into both academics and commercial business.
The academic side to the course gives you solid research behind what you're proposing. The practical side actually makes it happen.'
Why combining work experience with postgraduate study is a good thing
Postgraduate degree or no postgraduate degree, work experience remains crucial.
Deidra emphasises the importance of work experience alongside postgraduate study, be it working part-time or volunteering: 'You need a combination of the two.'
Work experience isn't just about getting a job at the end of your postgraduate course – in fact, related work experience gives context to the course material, providing real world examples of the concepts you're learning about.
'Without it, you can't draw on experience,' says Deirdra. 'It's good to have a balance between academics and experience.'
Even if you are already working in your chosen career, like Deirdra, a postgraduate degree can help broaden your knowledge by giving you the opportunity to review your professional work from an academic viewpoint:
'Doing a master's degree as a mature student while working is challenging, but the assignments allow me to step back and look at the bigger picture. I wouldn't have that opportunity without doing the assignments.
My next assignment (writing a digital strategy) is directly related to work – that is why I chose this MSc!'
How your Careers Team can help
Still not sure where you stand on further study? Then come and talk to the Careers & Employability Service!
We offer advice and guidance on postgrad study, as well as career options with your degree, job searching, and much more. Just visit our website, contact us on 0161 247 3483 or email careers@mmu.ac.uk.
In the meantime, have a look at our handy guide to all things further study.
- By Gemma Fairclough, Careers & Employability Assistant