News |
Monday, 20th May 2019
How to get the most out of Volunteering
We chatted to Man Met students and recent graduates to find out how students can make the most out of volunteering to boost their employability.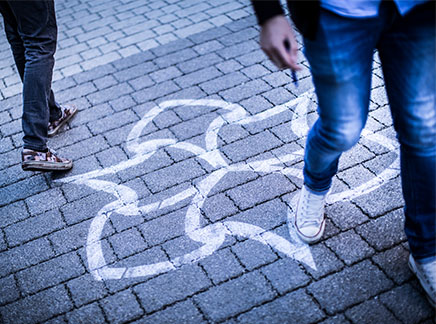 Choose your own adventure
After his first year of university, Joshua Douglas-Walton, BA (Hons) Film and Media Studies graduate and current Marketing Manager for HFE, found opportunities to pursue his interests through volunteering:
'I was looking for ways to help people using the creative, marketing and filmmaking skills I was developing. I wanted to help people and organisations that didn't have the means to hire staff.
'My most memorable volunteer position was with the Manchester FA and I single-handedly wrote, directed and produced a short film for their, at the time, annual Youth Leadership event. I love football and filmmaking, so the opportunity was a perfect fit for me.
'My advice would be to find causes/organisations that you're personally connected to, if possible. Look for ways to apply your skills to things you're passionate about, it really is one of the most rewarding feelings in the world.'
Put it on your CV (yes, volunteering counts as work experience!)
Volunteering throughout his time at university, Nat Black-Heaven, BA (Hons) Sport Management graduate and current International Social Media Editor at Juventus Football Club, kept a journal to keep track of what he gained from his experiences, which came in handy when applying for internships:
'Noting down what I did, how many hours for, who I met, what I learned – all of that helped me flesh out my CV and transfer it into skills that could be relatable in the workplace.
'I remember the interviews I went for, every single person asked me to speak about the volunteering section on my CV. It acted as a work experience section. They all wanted to ask about it as it was quite unique to see someone who had a whole section on volunteering.'
Ready, get set, network!
Nat explains how volunteering can open up networking opportunities – and why it's important to make a good impression:
'I was able to meet all these different people from various industries. They'll remember the level of work you did and how you presented yourself. Take the opportunity to speak to people, say hello, ask them about what they do, and be interested, because when you're interested, they become interested in you. Remember to follow up with people – you never know how they can help you in the future.'
Show up. Stand out.
MSc Digital Marketing student Deirdra Barr is the Director of Marketing and Communications at Henshaws, a charity that supports people living with sight loss, and, like many charities and not-for-profit organisations, relies on the regular commitment of volunteers to help run its services.
Deirdra explains why having a regular voluntary commitment on your CV will stand you in good stead with employers:
'The job market has changed over the years, become more fluid. People move around a lot more, especially early on in their careers. Employers look for evidence of persistence. They don't want to take someone on and they just leave.
'Volunteering shows something about the individual as they're doing something over and above their job. That shows strength of character.'
Commitment pays off
Volunteering for an organisation has another perk – the potential of being offered a paid role.
Deirdra mentions that some Henshaws employees started out as volunteers:
'Volunteering can be a way into employment with a charity. Charities are incredibly flexible and can offer a good balance for study and part time work.'
BA (Hons) Business Management student Erika Anskaityte secured a paid role with the National Citizen Service after volunteering for the organisation for two years. Erika was then promoted to the position of Team Leader, working with young adults to develop their independence and confidence through volunteering in the community.
One of the highlights of the job, Erika tells us, was observing what her team gained from their experience of volunteering.
'My team raised over £600 for children in a hospital for Christmas. We dressed up as superheroes and spent time with the children at the hospital. It was incredible, all the participants were very emotional and super proud of themselves. They understood the importance of volunteering while improving their skills for life.'
Feeling inspired?
Browse through volunteering opportunities on the Students' Union website.
Check out other ways to make the most out of your time at university.
Find out how the Careers and Employability Service can help you become employment-ready and how you can gain valuable work experience through volunteering.
Read more stories from our graduates and sign up to our Alumni Community.
Special thanks to Joshua, Nat, Deirdra and Erika for their contributions to this article.
- Written by Gemma fairclough,, Careers & Employability Assistant