News |
Monday, 2nd September 2019
Top tips for making the most of your first year
Learn how to lay the groundwork for your future success...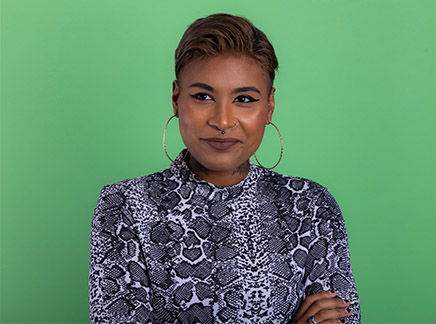 You might think that your first year is a bit early to be thinking about your future career. Think again! This is a great opportunity to lay the groundwork of your future success. Here we share our top tips for students joining us, and offer some advice to get you thinking about your career…
Get involved
Man Met offer such a range of activities for students to get involved in, so start exploring the opportunities available to you. From jobs on campus to working with young people in the local community, volunteering to societies, there's lots to find out about.
Perhaps you're interested in a placement year, already have a sector in mind, or are completely open to new opportunities. Getting some experience under your belt will make you more attractive to employers, whether it be for a year in industry, a summer internship or a grad job. Trying out some different things will also help you to find out what you'd like to do in future, whether that's by ruling banking out, or finding that you have an unexplored talent for marketing.
Remember, other parts of your uni life have great potential for your future career. If you've found a society you love, why not consider running for committee in the following years? This is a great way to develop your leadership. Perhaps you have a real passion for research, and are considering further study. Extracurricular events such as research seminars can help you get a taste for academia. Budding journalists can cut their teeth with our student magazines or radio.
Getting involved with the range of opportunities Man Met has to offer won't just improve your career prospects; it will also broaden your social horizons, uncover new passions, and help make your uni experience the best it can be.
Get your CV in working order
Many of you may not have looked at your CV since first making one in secondary school, or perhaps you've never created one at all. Don't worry, we've got loads of resources to help you get started.
But why make a CV now? Well, getting a document set up which you can add to as you go along will save time further down the line when you come to apply for jobs. Perhaps you'd like to work alongside your studies, or pick up some volunteering work. For many of the opportunities on offer, you'll need a CV so why not get started on one now? It's also really useful to record your achievements as you go along, so as time passes you've kept a record of all the things you've got involved with. This will help to remind you of all the skills you've gained as you go forwards, and allow you to recognise what you could develop further.
To get some inspiration and find out what is expected from a CV, check out our expert guide. Students and graduates can also access our online CV360 tool to boost the quality of your CV with automated scoring, instant analysis and feedback.
Get familiar with our resources
Career Hub will be an important tool as you go through your uni life, from asking for help to securing a grad job, and you can even continue to use it after you leave us.
On Career Hub you can search for events, send in your career related queries, explore the opportunities on offer, check your progress with the Futures Award, and access Careers Centre. Careers Centre is a great resource where you can develop your employability skills. There's loads to discover.
The university have lots of opportunities for you to explore, from regular part-time work, to volunteering. Check out Jobs4Students and Career Hub to discover paid work, or visit the Union for more on volunteering. Lots of roles will be recruiting in the Autumn term, so if you're looking for flexible work on or around campus, get searching now.
Get some advice
Once you've got your CV up and running, come and visit Careers to make sure you're on the right track. Our drop ins run across the various faculties, so check for your most convenient one here. We run drop ins for CVs and applications, as well as separate Career Advice drop ins, so make sure you're attending the one that's best for you.
You can also book in for an appointment using Career Hub to meet with a careers adviser. You can use the appointment to do anything from running through your broad ideas, to preparing for the specifics of an upcoming interview. If you're away from campus, you can also use Career Hub to ask careers related questions, or try our digital CV checker.
Welcome to all of our new students, and we look forward to seeing you soon!
- Written by Imogen Knox, Careers and Employability Assistant