News |
Tuesday, 8th October 2019
Covéa Insurance open Graduate Management Programme
Covéa Insurance have opened their Graduate Management Programme for applications, and are looking to attract Manchester Metropolitan students to their scheme.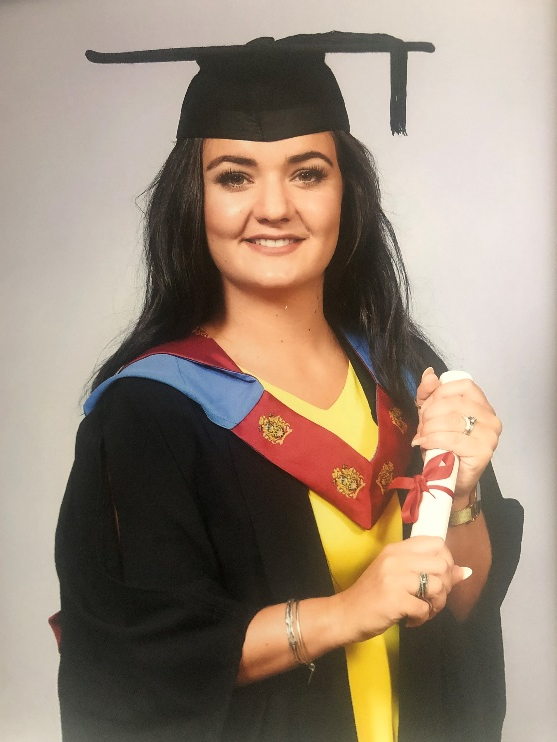 The programme is open to students from any degree discipline and offers technical training as well as the opportunity to study towards an industry-recognised qualification.
Covéa provide a competitive salary starting at £22,000, with performance related bonus and annual pay review once the graduate scheme is completed. Team Covéa also actively encourage employees to participate in social activities and support local communities.
Manchester Met graduate, Lydia Mitchell-Lynch, joined last year's cohort and gives her insight into the application process and organisation:
What degree subject did you study?
International Business Management
Do you have any advice for the application process?
The application process involves: a telephone interview, assessment days, psychometric tests and a final interview. I would advise that applicants should allow their personality to shine through at each stage. It is a lengthy process and you will meet people several times along your journey so it is important that you are consistent. In addition, preparation is vital and will be key to your success. In order to excel during the recruitment process, ensure that you do large amounts of research about the business and the role that you are going for.
It is essential that you are well informed and know why you would be a great asset to the business. Ensure that you have a good knowledge of the company's values so that you can demonstrate these and make yourself familiar with the company's culture. It will also help you to determine whether these values are important to you and if you will enjoy working for Covea.
Finally, ensure that you remain confident and self-assured at all times. If you are chosen for the assessment centre, it is because you are a great candidate for the role so use the opportunity to show off your skills. Confidence is key; however do not forget to listen. It is vital that you demonstrate; teamwork, listening skills and be appreciative of other candidates opinions and values.
Describe your time at Covéa Insurance so far
I have been working at Covéa insurance for 10 weeks in total. There is an opportunity to start at Covéa prior to the graduate scheme start date, which I would highly recommend. I was trained and worked as a contact centre consultant for 6 weeks. This gave me some brilliant exposure to the daily operations, culture and structure of the business.
I have since started on the graduate scheme; the first week included meeting senior members of staff, taking part in workshops and group tasks. A highlight of the first week was a 'resilience road show'. This was an exposure to the way in which Covea values the health and well-being of staff, in a way which goes above and beyond other places of work. In addition, we were able to spend time in our graduate group getting to know each other. This has been extremely valuable as we have a great support system and network within the company.
We have been deployed onto the Customer Motor Claims department for our first rotation. Whilst working within Customer Motor Claims we have been given the responsibility of organising all employee engagement. This has included heading an eight day count down event to the Best Companies survey. In addition, we have been given the task of working alongside the resourcing team to look for trends in the telephony data. We are constructing a report which will have real implications and will be used to implement improvement strategies. This has been a great way of creating contacts across the company.
For further information about this opportunity visit My Career Hub (log in using your student number and password). Covéa are also visiting campus on Monday 18th November, so pop along and ask them about their scheme.