On the weekend of the 9th September, four Manchester Met students collaborated and performed in Anderton Boat lift as part of the Animate Saltscape project in celebration of Heritage weekend.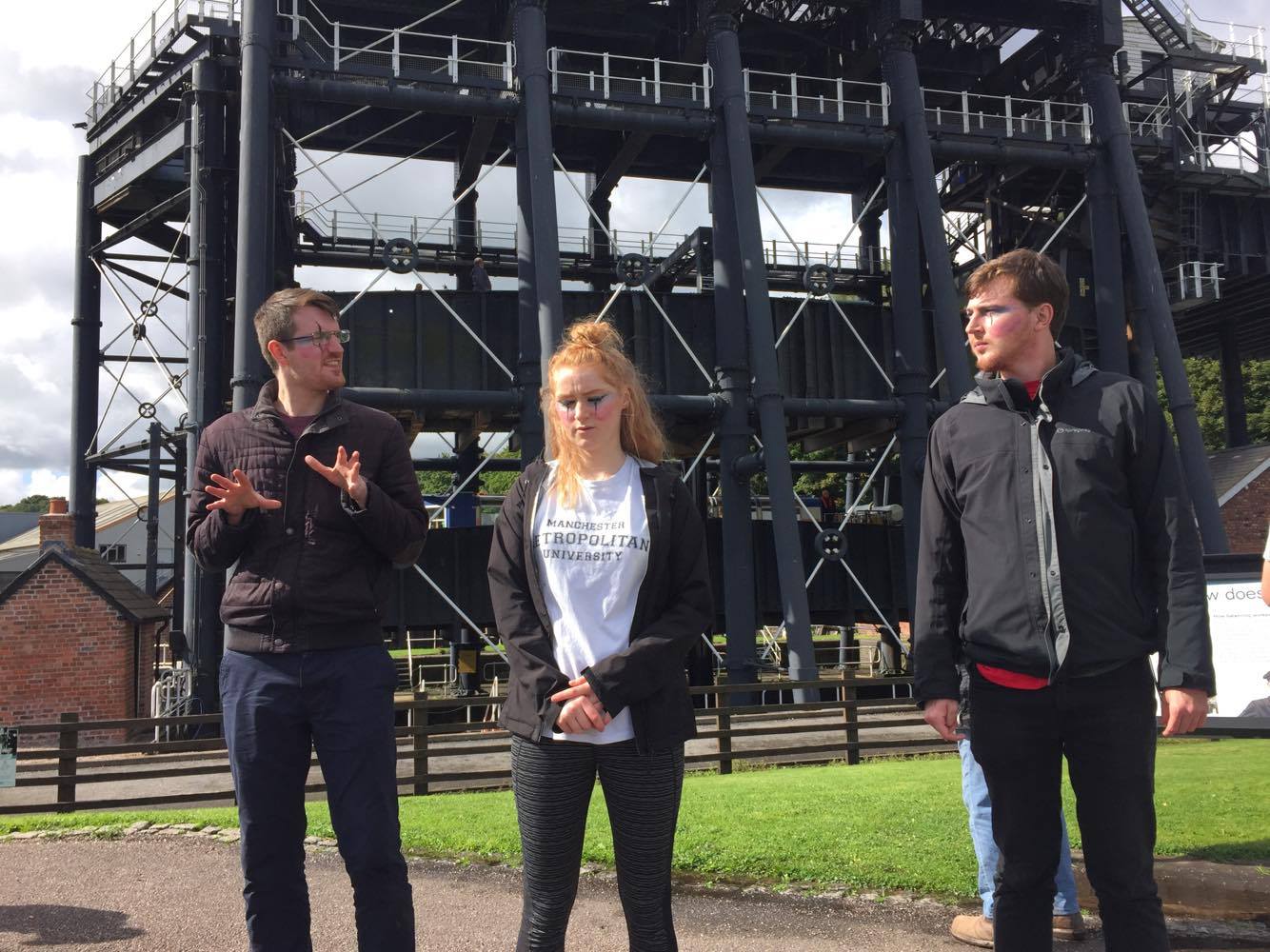 The collaboration between 3rd year Drama students Joe Dennis and Adam Henderson, 2nd year Contemporary Theatre and Performance student Georgia Thomson and 3rd year Creative Music Production student Marcin Maslanka took place over three days and created a collaborative performance that incorporated elements from each course.
The four students based their public performances around 'Stories of the River', incorporating historical and personal stories.
Working with Nicole Morris of the Animate project, the students had two scheduled performances at 12:30pm and 2:30pm with roaming, pop up performances in between.
Throughout the day, the students engaged over 50 audience members in their narrative, getting many smiles and laughs from the families who had braved the wet weather to be there.
One of the students, Adam said "It was very exciting and great fun to be a part of."
Calum Dwyer, Community Engagement and Employability Graduate Trainee, said "It was a delight to work with all of the students. They worked hard to make the best possible performance and engage people on the day. They are a credit to the Contemporary Arts department."