Last month, Manchester Metropolitan students Jordan Olukanmi, Dwight Johns, Joash Riley and Dhonte Smith were invited to perform at nearby Springfield School's cultural assembly.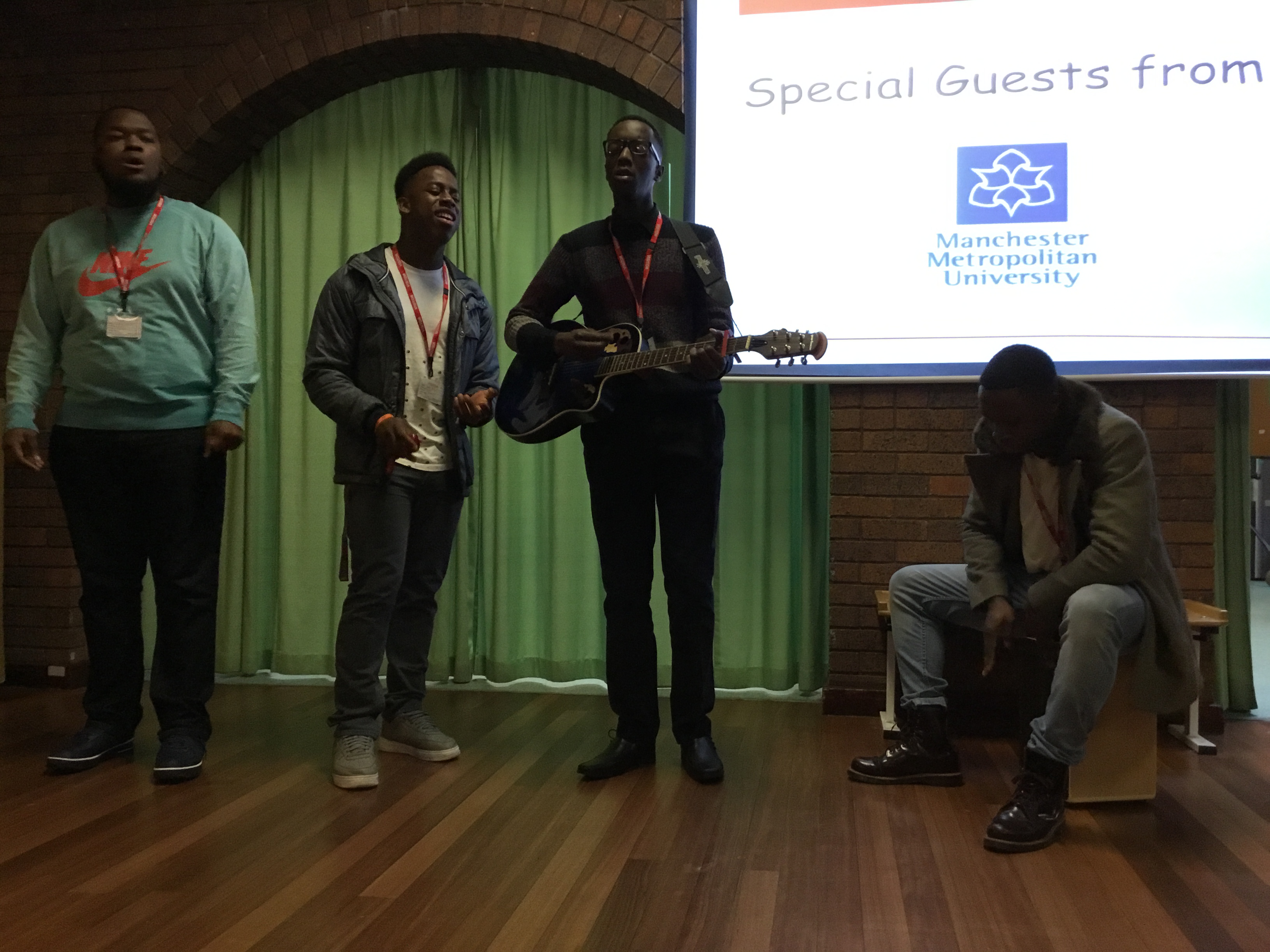 The Contemporary Arts students performed a selection of pop songs fused with a gospel harmony to over 50 pupils. The performance even drew some pupils out of neighbouring classes just to listen.
Emma Goodwin, the teacher in charge of the assembly, said: "The feedback from the all the staff and students was really positive. We all really appreciate the students coming in and they are welcome back any time."
The students said they had a great time performing and will be taking to the stage again soon as part of the Axis Xtra season, opening for dance show A Room for All Our Tomorrows by Igor and Moreno in the Open Space at 7:00pm on Thursday 16th November.
Manchester Met students are able to claim free tickets to performances at the Axis Arts Centre.
Anyone who wishes to reserve tickets can do so over phone on 0161 247 5302 or in person at the Axis Arts Centre box office.
More information about the Axis Arts Centre and scheduled performances can be found online: http://www.axisartscentre.org.uk/