Staff at Manchester Metropolitan's Cheshire campus continued their tradition of donating Christmas gifts to the local charity Cheshire Without Abuse by providing over 100 presents.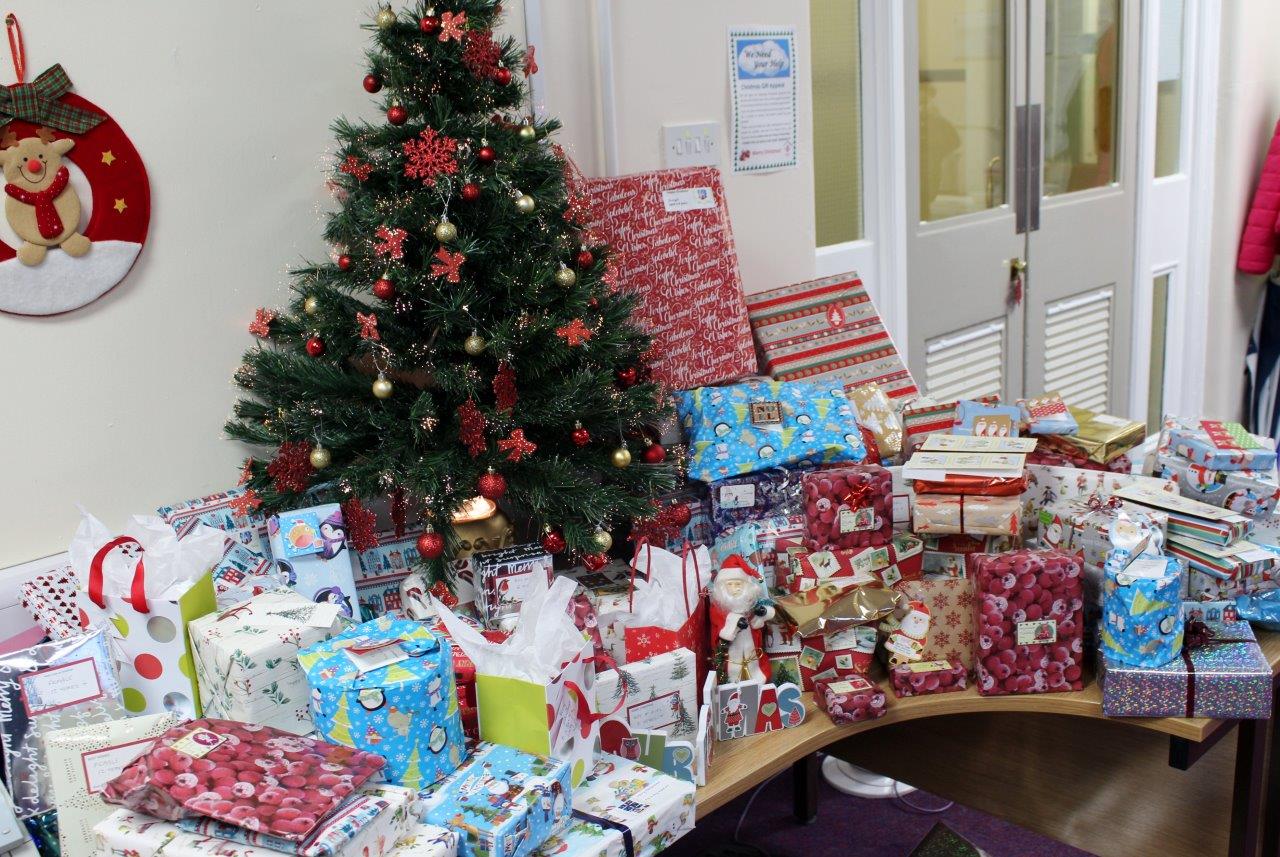 Each year, Cheshire Without Abuse (formerly Crewe Women's Refuge) hosts families over the Christmas period, many of whom have fled violence and abuse in their homes at short notice.

The annual tradition of collecting gifts for the charity, first started by former Programmes Officer Alison Bailey and continued now by Rachel Huddleston, Denise Lobin and Kerri Tomkinson, has resulted in more than 1200 presents being donated by staff at the Cheshire campus to those in need over the past 11 years.

Stacey, a volunteer for Cheshire Without Abuse, said: "The number of gifts we've received this year will ensure we are able to provide real Christmas cheer to dozens of families who otherwise would have gone without presents. Thank you so much to staff at the Cheshire campus."

Cheshire Without Abuse (CWA) formerly known as Crewe Women's Aid was founded by the late Lily Jones in 1977 to provide temporary accommodation, advice and practical help to women and children escaping domestic abuse.

CWA offer a wide range of advice, support and information for anyone who is currently or has previously experienced domestic abuse as an adult or child. For more information, click here: http://www.cheshirewithoutabuse.org.uk/index.php
Christmas Jumper day donations to St Luke's Hospice

Staff at the Cheshire campus have also supported charity though donations paid during the recent Christmas Jumper Day. Staff donned their festive jumpers and made contributions to the St Luke's Hospice collection box.

Since 1988, St Luke's has been providing palliative care to local people, supporting them in ways which go beyond the scope and funding of the NHS. Last year, St Luke's supported over 1,000 local people with a huge range of support from end of life care on their ward to supporting carers, and from helping children cope with grief to helping patients return to work after an illness.

Thanks to all the staff who generously supported these local charities during the festive period.