News |
Monday, 12th February 2018
Only Northern date for award-winning dancer scheduled for Axis
Axis Arts Centre's 2018 Spring Season continues on 13 February with a one-woman dance piece from Award-winning Antonia Groves' dance theatre company Probe. They are thrilled that Antonia has chosen the Crewe Arts venue as the only Northern date on her countrywide tour, which also includes Bath, Bournemouth and London.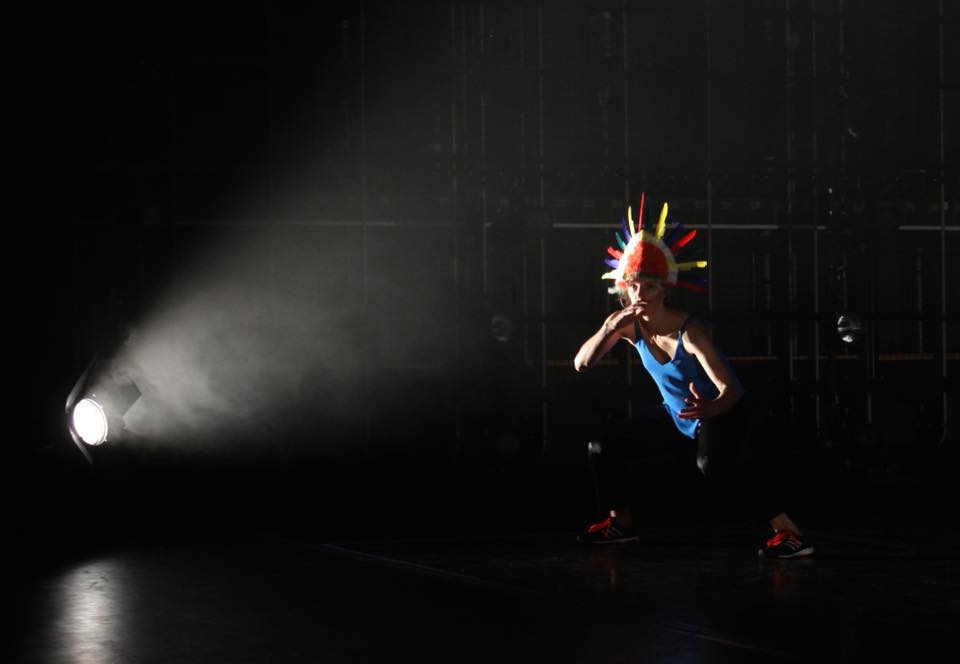 Now You See It is about navigating the relationship between visibility and absence; imagining scenarios that have never happened; interrogating facts, unravelling answers, thinking big, looking at the small and deciding what to trust and hold on to.
The piece communicates through straight talking dance, stories, anecdotes, Antonia's thoughts, looped material and a little bit of magic.
Now You See It has been written and choreographed and is performed by Antonia; the piece is Co-Directed with Sue MacLaine, features a new sound score created in collaboration with composer/musician Scott Smith and a distinctive lighting design from Aideen Malone.
This is a fantastic start to a strong season of theatre, dance, spoken word and music at Crewe's Centre for contemporary arts. All shows are open to the public. Cheshire campus students can claim free tickets for this performance. See Box Office for details.
Probe presents NOW YOU SEE IT
Tuesday 13 February 2018 7.30pm
Axis Arts Centre
Tickets: £8 / £5
Book online: axisartscentre.org.uk
Box Office: 0843 2080 500
Book: Axis Box Office is open 9am - 4pm. (Please call to confirm on 0161 247 5302 before travelling)
Axis Arts Centre, Manchester Metropolitan University - Cheshire Campus, Crewe Green Road,
Crewe, Cheshire CW1 5DU
Facebook: Axis Arts Centre, Crewe
Twitter:@axisartscentre