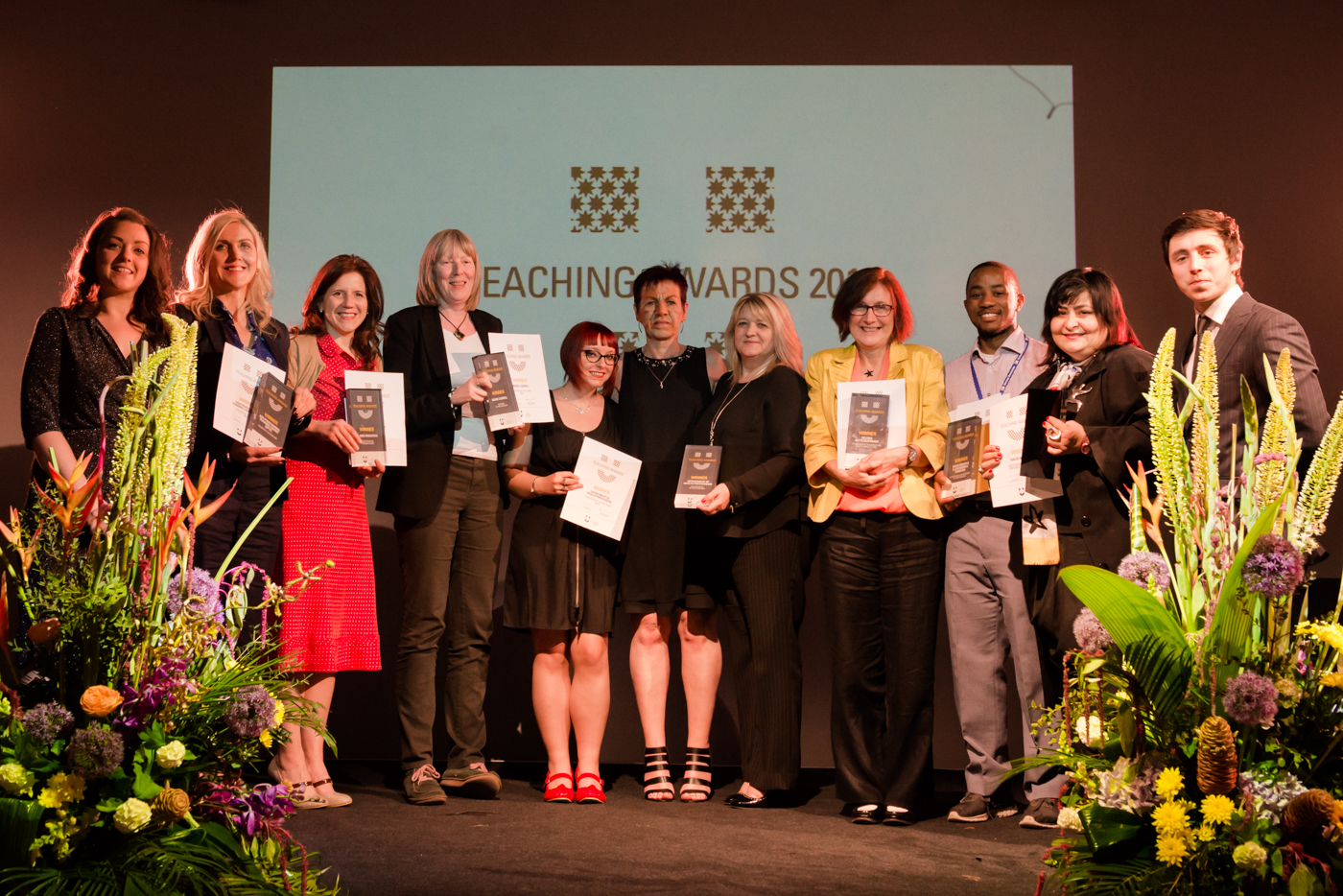 THE winners of this year's Teaching Awards were revealed at an awards ceremony last night (24 May) in The Union.
The sixth annual Teaching Awards took place in the Main Hall, which was transformed to host the awards ceremony.
Education Officer Amy Kittle and Vice President Cheshire Ellis Michaels hosted the night in front of an audience of over 100 people, all gathered to celebrate excellent teaching at Manchester Met.
Vice-Chancellor Professor Malcolm Press opened the evening with a speech on how great teaching helps to change lives, inspires, shares knowledge and cares about students. Guest Sally Brown, Emerita Professor at Leeds Beckett University, closed the event with a fantastic presentation on lifelong learning.
Record year
A total of ten awards were presented. This included the hotly contested Teacher of the Year category, won by Marie Carroll, and the Department of the Year award, won by the Department of Health Professions.
Amy Kittle, Education Officer, said: "We had an amazing night celebrating how great the teaching is at Manchester Met. As Education Officer, I think it's really important for us to take time to recognise the amazing work our teachers do. These awards are a way of students saying a big thanks to those people who have really made a difference to their student experience."
The shortlists comprised individuals, courses and departments, all nominated by students at Manchester Met. The Union received a record-breaking 1,117 online nominations last term and entries were judged anonymously by a panel comprising of students, Student Officers and representatives from Manchester Met's Centre for Excellence in Learning and Teaching.
Find out more about the Teaching Awards.
THE WINNERS:
The Union Award for Outstanding Achievement – Valeria Vargas for the Responsible Futures project
Outstanding Innovation in Teaching – David Roberts, Senior Lecturer, Department of Management, and Shyamenda Purslow, Post-Graduate Teaching Assistant, Department of Management
Outstanding Feedback – Claire Knighton, Senior Lecturer, Manchester Law School
Best Personal Tutor – Dr Lisa Oakley, Senior Lecturer, Department of Interdisciplinary Studies
Best Supervisor – Catherine Jones, Associate Lecturer, Department of Management
Department of the Year – Department of Health Professions
Outstanding Teaching for Employability – Haleh Moravej, Senior Lecturer, Food, Nutrition and Hospitality Management
Outstanding Teaching for Sustainability – Helena Kettleborough, Associate Lecturer, Business School
Course of the Year – Bar Professional Training Course, Manchester Law School
Teacher of the Year – Marie Carroll, Senior Lecturer, School of Computing, Mathematics and Digital Technology