Awarded a prestigious national fellowship from the Canadian government, Dr Sarah E. Truman joins ESRI to collaborate with professors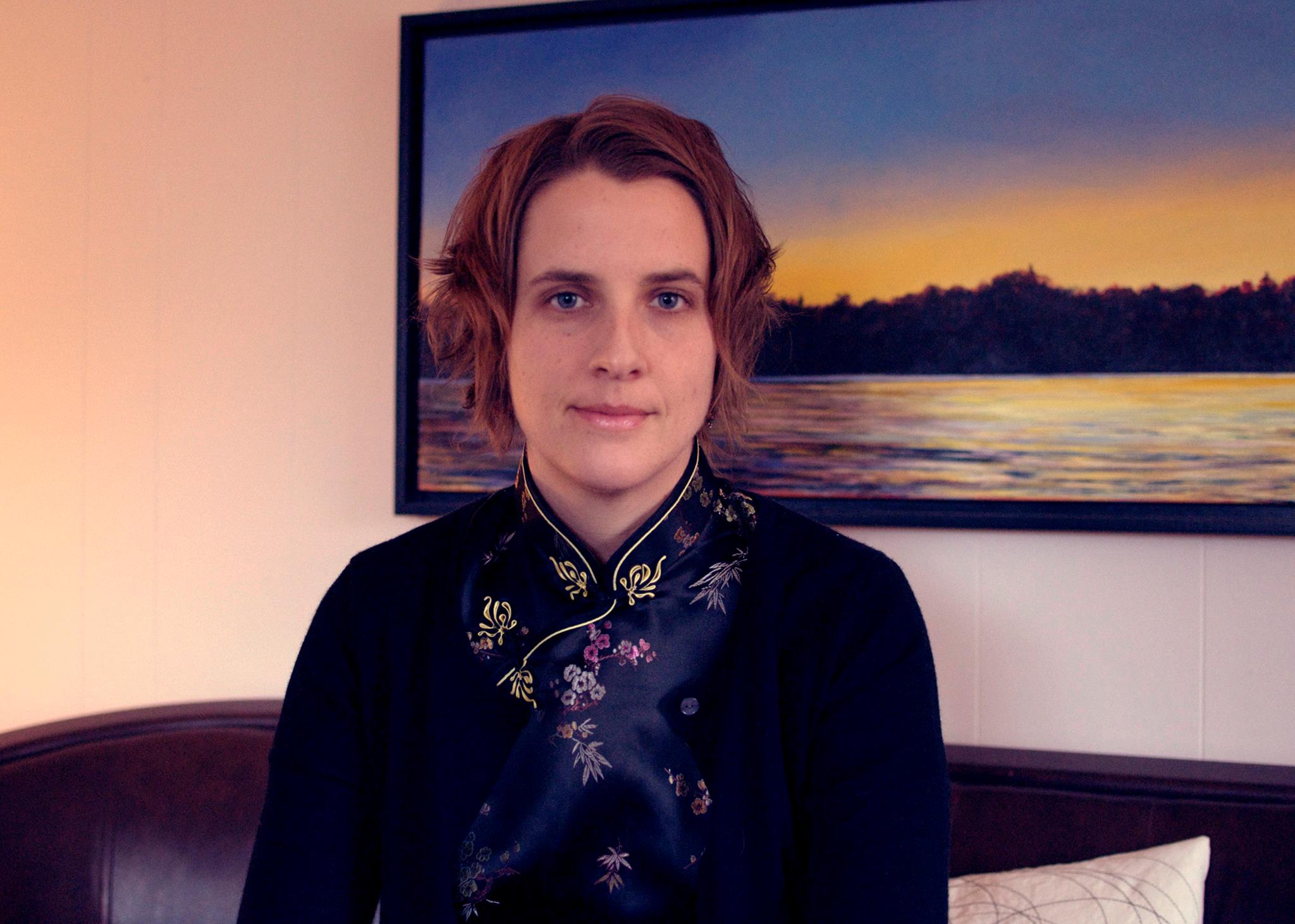 The Education and Social Research Institute (ESRI) is delighted to welcome Dr Sarah E. Truman as she begins her two-year fellowship at Manchester Met.
Working in collaboration with Professors Liz de Freitas and Maggie MacLure at ESRI, Dr Truman's research project focuses on reading and writing speculative fiction in secondary schools.
Dr Truman is an SSHRC Postdoctoral Fellow, funded by the Social Sciences and Humanities Research Council of Canada (SSHRC). The Canadian government grants selected scholars these prestigious national fellowships, with Dr Truman one of only seven SSHRC Postdoctoral Fellows awarded to take a post in the United Kingdom this year.
Of her decision to undertake research at Manchester Met, Dr Truman says, "I chose ESRI because of its world-renowned reputation for innovation in research methodologies. I attended the Summer Institute for Qualitative Research in 2015, and knew I wanted to return."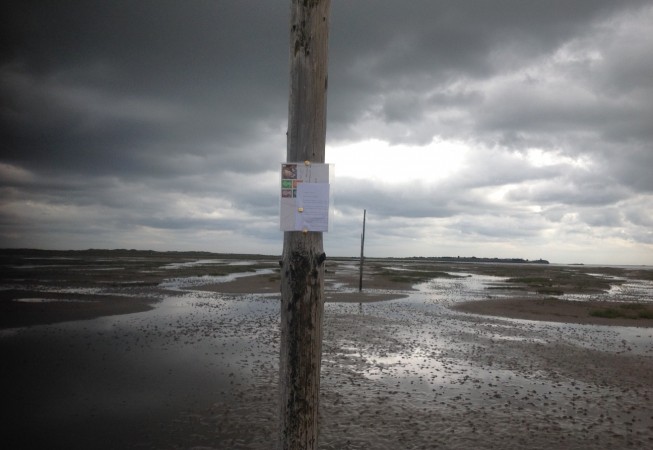 Postcards from Strangers, Summer 2015, a project as part of Dr Truman's PhD dissertation
Speculative fiction in secondary schools
Multiliteracies, speculative fiction, technological innovation, and social justice are key themes in Dr Truman's research fellowship project. Feminist new materialisms inform her multiliteracies research, and she has a particular interest in theories of affect, queer theory, and speculative pragmatism.
For her SSHRC-funded research fellowship project, Future literacies in secondary school English: Technological innovation and social critique through reading and writing speculative fiction, Dr Truman will focus on speculative fiction in secondary schools.
As part of the research, she will conduct an empirical in-school research project on how youth read and write speculative fictions in order to enact, represent, and ask questions about issues related to race, gender, technology and innovation, and settler colonialism.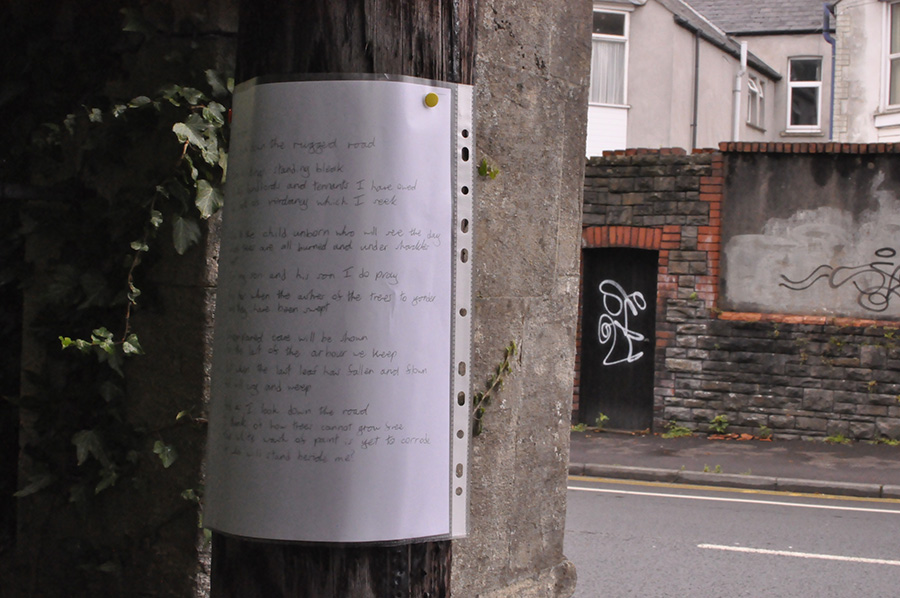 Emergent Publics & Pedagogies with Students, a project as part of Dr Truman's PhD dissertation
Teaching, post-qualitative methodologies, and travel writing
Dr Truman is a qualified teacher in Secondary English (in both the UK and Canada) and in Secondary First Nations, Métis and Inuit Studies. She completed her doctoral research at the University of Toronto, and her research interests include new materialisms, critical curriculum theory, English language and literature, and queer theory.
For her doctoral research, Dr Truman used affect theory, queer theory, and critical race theory to think ethico-politically about cultural productions, literacy practices, and pedagogies. Her dissertation focused on three reading, writing, and walking research-creation events that occurred both within secondary schools and in different publics.
Dr. Truman also co-directs WalkingLab, where she conducts ongoing research on walking methodologies and public pedagogy internationally. A book, Walking Methodologies in a more-than-human world: WalkingLab, co-authored with Stephanie Springgay, is scheduled for release in spring 2018 (Routledge). And she is also co-editor of Pedagogical Matters: New Materialisms and Curriculum Studies (Peter Lang, 2016) which explores new materialist intersections with the ethical, aesthetic, and political tasks of education, both in and out of school contexts.
Alongside her research, Dr Truman writes creative non-fiction, receiving an Ontario Arts Council Grant (2009) for her book Searching for Guan Yin (White Pine, 2011), a Writers' Reserve Grant (2014), and a National Magazine Award (2002) for travel writing.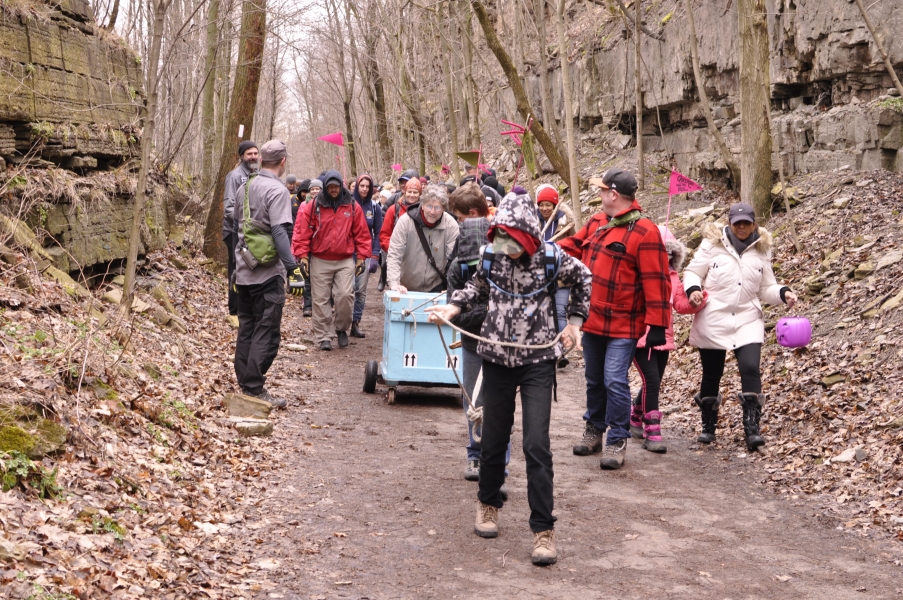 An event with WalkingLab, which Dr Truman co-directs