News |
Tuesday, 16th July 2019
Inheriting the Anthropocene: launches July 18
New exhibition launches at Manchester Museum, created in collaboration with Young Adventurers and Man Met researchers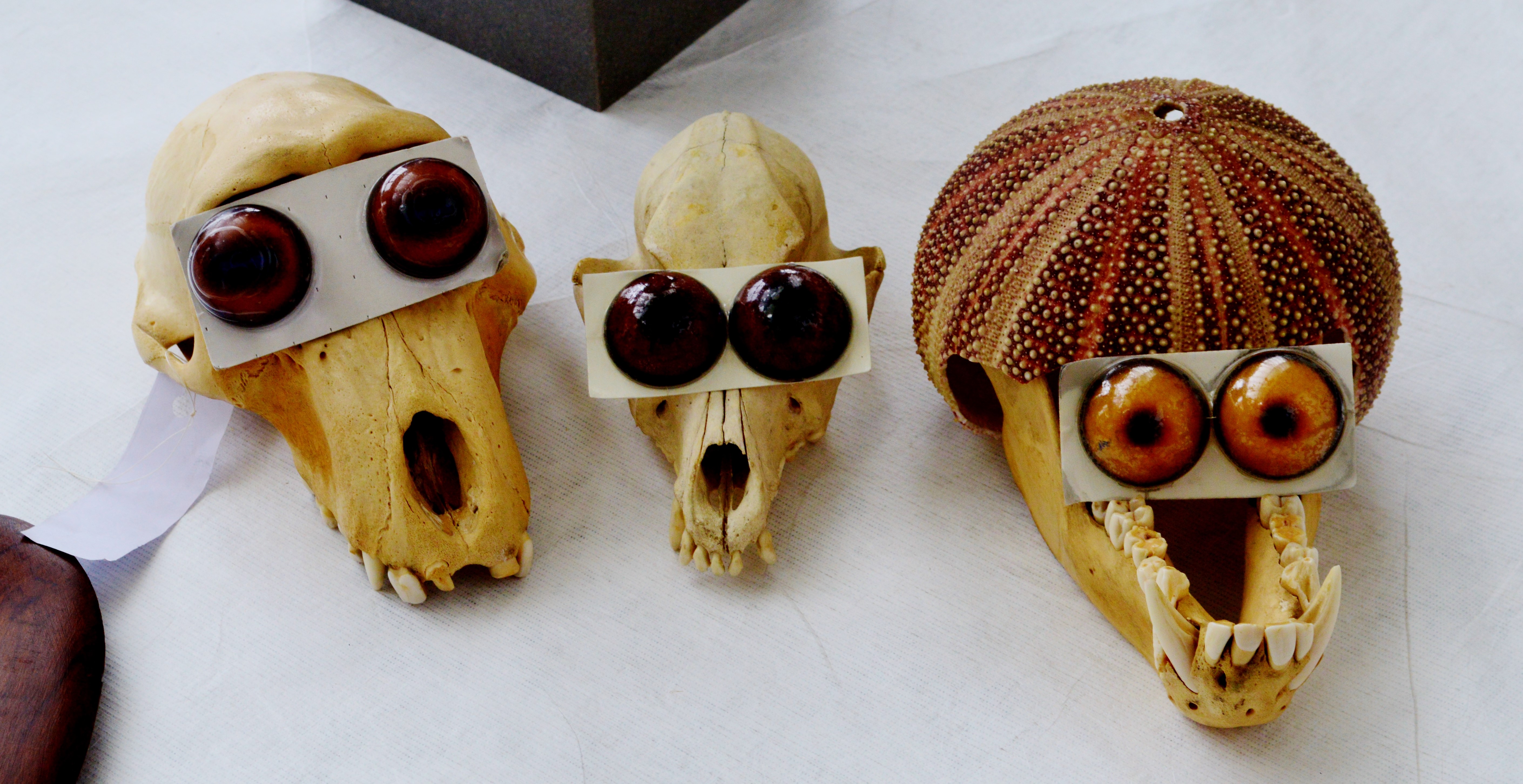 How does it feel to inherit the Earth in its current state?

A new exhibition displaying the interpretations of a group of young people, created in collaboration with Man Met researchers, will open at Manchester Museum on July 18 .
The Young Adventurers programme, attended by children aged 11-14, works weekly with artists, researchers and educators to re-imagine Manchester Museum in response to the onset of the Anthropocene.
'Anthropocene' is a relatively new term, coined in the early 2000s to describe the age in which humans have irrevocably impacted on the Earth's systems and ecological functioning.
The group have worked with objects from the museum to create a 'Cabinet of Curiosities' displaying artificial and natural objects side-by-side to create strange, sometimes monstrous, visual compositions evoking the uncertainty of the future for young people.
David Rousell, Research Fellow at the Biosocial Research Lab of Manchester Metropolitan University said: "This exhibition prompts us to consider the double-edged cut of human curiosity. While curiosity drives the search for new forms of beauty, knowledge, and value, curiosity is also connected with contested histories of colonial conquest, dispossession, and claims to scientific discovery.
"The exhibition explores this non-innocent nature of curiosity, bringing together strange assemblages of things and ideas that evoke the uncertainty of life in the Anthropocene. Often the emotional responses to these assemblages – wonder, disgust, pleasure, shame, fear, uncertainty, horror – are akin to those that characterize the affective atmosphere of the Anthropocene for many young people."

Visitors can also discover a series of activations, or creative interventions, in various places around the museum including:
A wearable Coat of Curiosities stuffed with found objects and provocations
A Bureau of Unanswerable Questions, containing hundreds of questions raised by young people in the museum
The Blot Walk, using abstract inkblots to suggest blind spots and erasures in the museum
Scene From Behind, a video installation that reveals parts of the museum usually restricted to the public
Sounding Inheritance, an interactive sound installation that allows audiences to remix the sounds of the museum recorded by young people.


Visit the exhibition at Manchester Museum from July 18, 6:00pm -7:30pm, until September 21.