News |
Friday, 6th September 2019
World-wide academics attend linguistics conference, BAAL 2019
Delegates from over 33 countries arrived for the annual British Association for Applied Linguistics conference, hosted in the Brooks Building.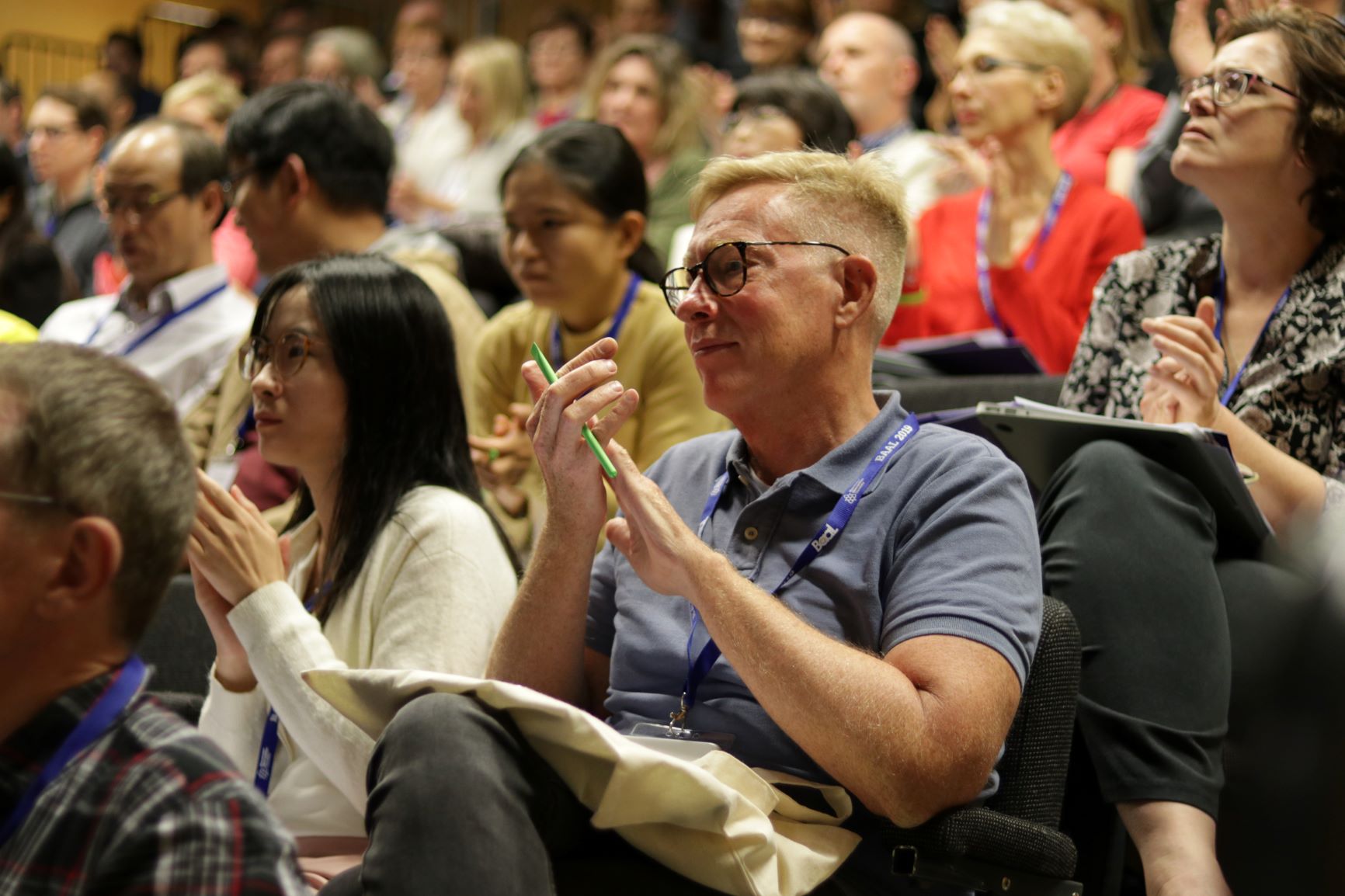 This year's theme was 'Broadening the Horizons of Applied Linguistics' and keynote talks were heard from academics across the UK, including keynote speeches from Professor Kate Pahl, Head of the Education and Social Research Institution (ESRI), Professor Tim Grant of Aston University, Professor Julia Carroll of Coventry University and Professor Florence Myles of the University of Essex.

Speakers covered a range of topics from forensic linguistics, morphology, multimodality in linguistics, to second language acquisition. Over 250 attendees experienced a series of presentations from academics across the UK, comprised of over 100 individual papers, six colloquia and ten Special Interest Group tracks. The Cave, a virtual reality space, featured stunning entries to the BAAL competition, Visual Representations of Multilingualism. A Social events included the awarding of the annual BAAL book prize at a food and drink social event was also held in the foyer of the Brooks building and a drinks reception and dinner at the nearby Crowne Plaza Hotel.
Dr Gee Macrory, Chair of the Local Organising Committee for BAAL and Chair of CLIE (Committee for Linguistics in Education) said: "This was a marvellous opportunity for academics at Manchester Met working in the area of applied linguistics to host colleagues from around the world. It was a privilege to welcome so many researchers from a wealth of different backgrounds and to share innovative and exciting developments in the field."