News |
Wednesday, 4th December 2019
Faculty of Education Early Career Researcher Showcase takes place
Fresh and innovative thinking, practice and research in Education celebrated at our Early Career Researcher Showcase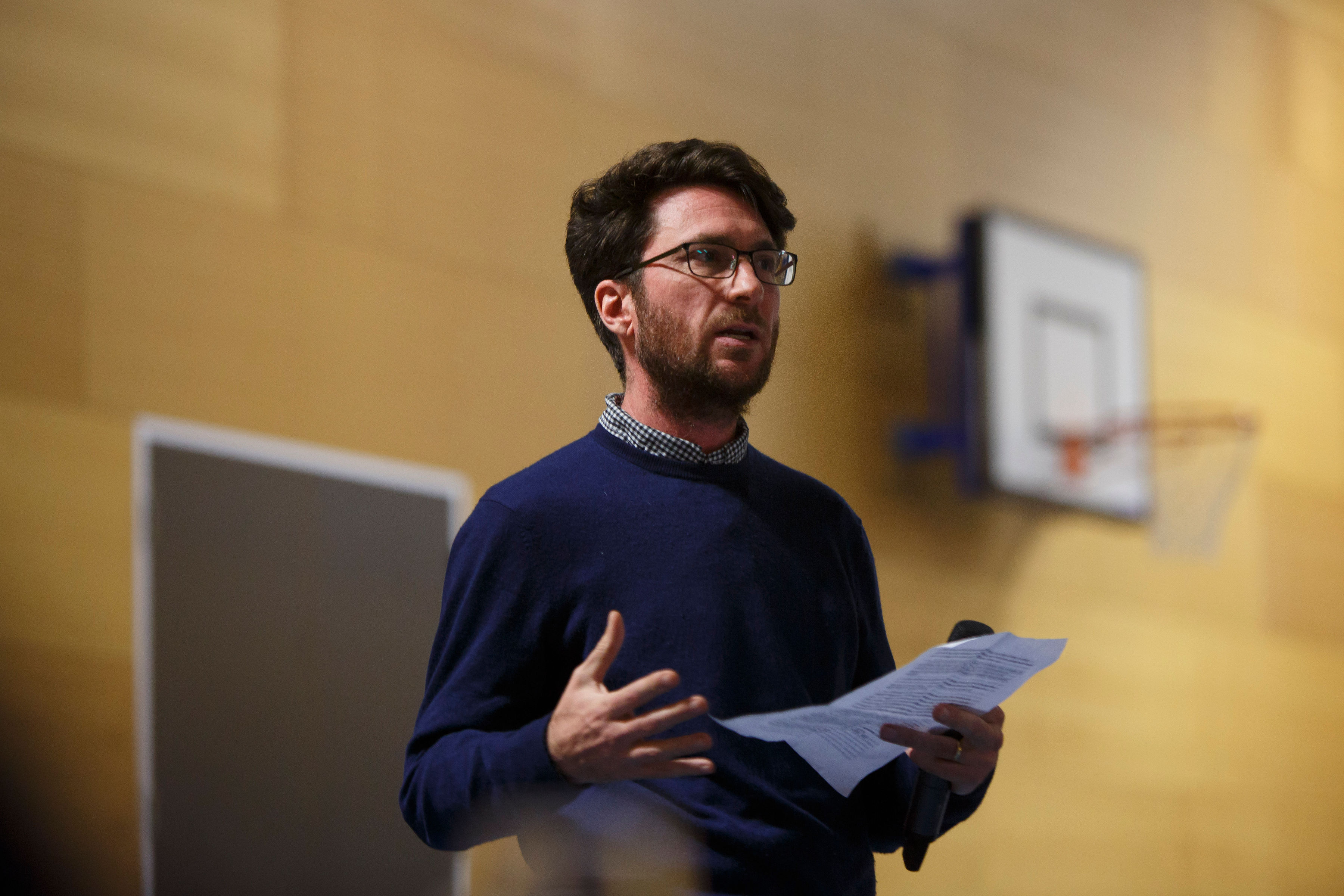 Visitors from across the University recently to witness the depth and variety of Early Career Researcher (ECR) projects taking place locally and internationally at the Faculty of Education, Manchester Metropolitan University.
Fifteen researchers presented their work at the event, attended by Faculty Pro-Vice Chancellor, Keith Faulks and the Head of the Education and Social Research Institute (ESRI) and Faculty Head of Research and Knowledge Exchange, Professor Kate Pahl.

The exhibition included presentations and displays on specific projects within educational research, exploring a wide ranges of methodologies, including digital techniques, but also such diverse subjects as the importance of Forest Schools, the political nature of the 'Teach First' programme and a critical exploration of the National Student Survey (NSS) system.
Featuring in a photographic exhibition, still viewable in Brooks Atrium, were a selection of images representing projects taking place across the faculty, including Dr Abigail Hackett's British Academy ground-breaking funded study into re-thinking how one to three year olds engage in literacies and language in the context of their everyday lives, and Dr Rebecca Patterson's research into 'Pied Piper Pedagogy' in the creative arts.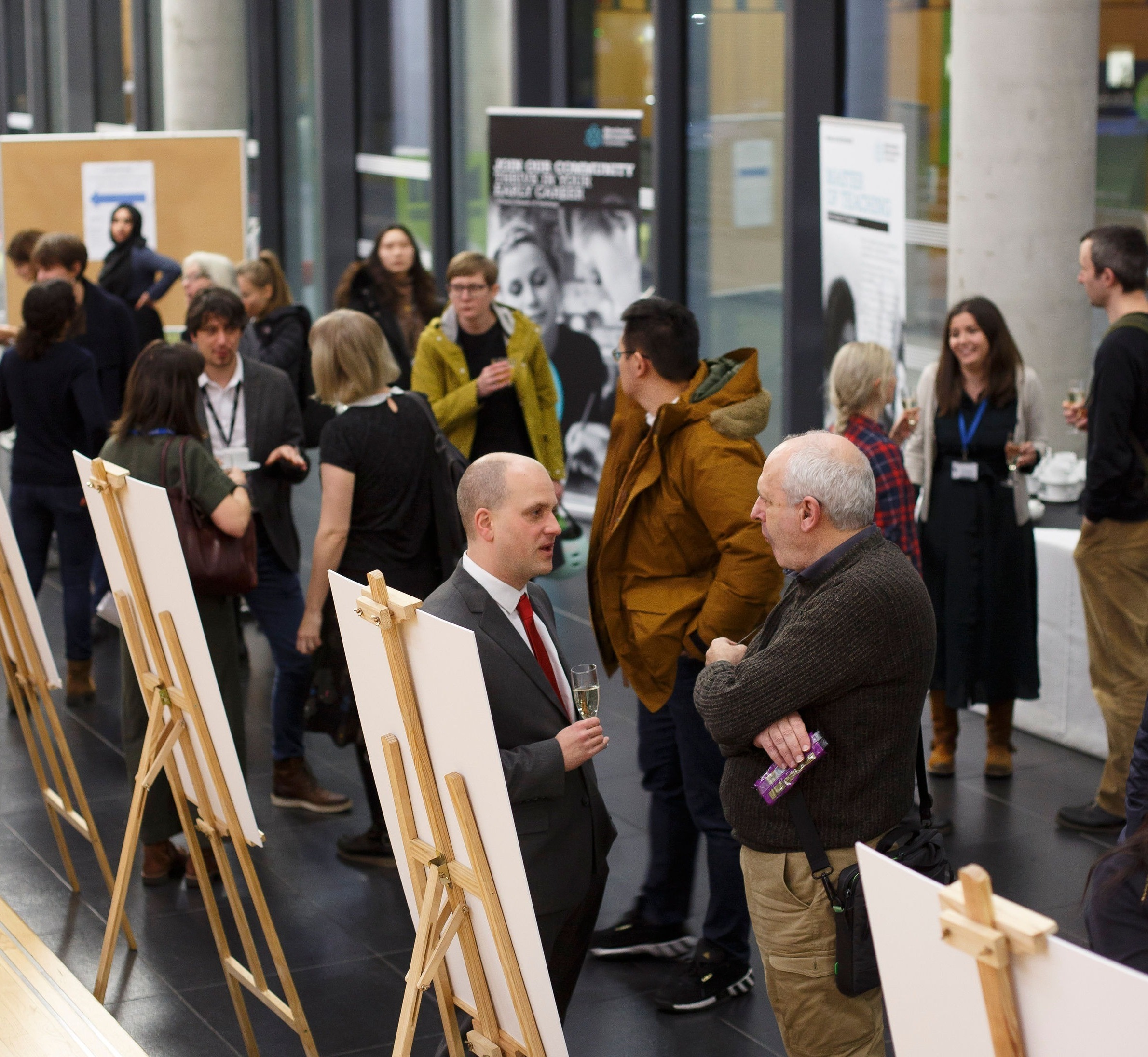 Innovative uses of technology, such as the virtual reality, interactive sensors and GoPro cameras were woven throughout the Showcase as examples of the Faculty of Education, and ESRI's commitment to embracing and utilising innovative methodologies.

Dr David Rousell presented 'Inheriting the Anthropocene' in the building's Virtual Reality CAVE as an immersive 3D experience. The collaborative project with Manchester Museum reflects on engaging a generation facing the existential threat of climate change and inheritance of a world irrevocably damaged, interacting with museum artefacts and collections and discussing their ongoing role in history.

Professor Kate Pahl, Head of the Education and Social Research Institute (ESRI) and Head of Research and Knowledge Exchange for the Faculty of Education said: "The ECR showcase was an immersive experience and demonstrative of the variety of excellent research that takes place here at the Faculty of Education, Manchester Metropolitan University.

"We heard of the wonder of grammar, the power of democratic education, the importance of fire training in refugee camps and about social workers working with street- connected young people in Kenya".

"Early Career Researchers are the lifeblood of an institution and we were proud to be able to showcase their work in this way. Many thanks to Professor Keith Faulks, our PVC for Education and Professor Richard Greene, our PVC for research, for all their support."