News |
Friday, 22nd June 2018
Success for maths-based escape rooms, Oubliette
The educational installation designed by undergraduate students is now operational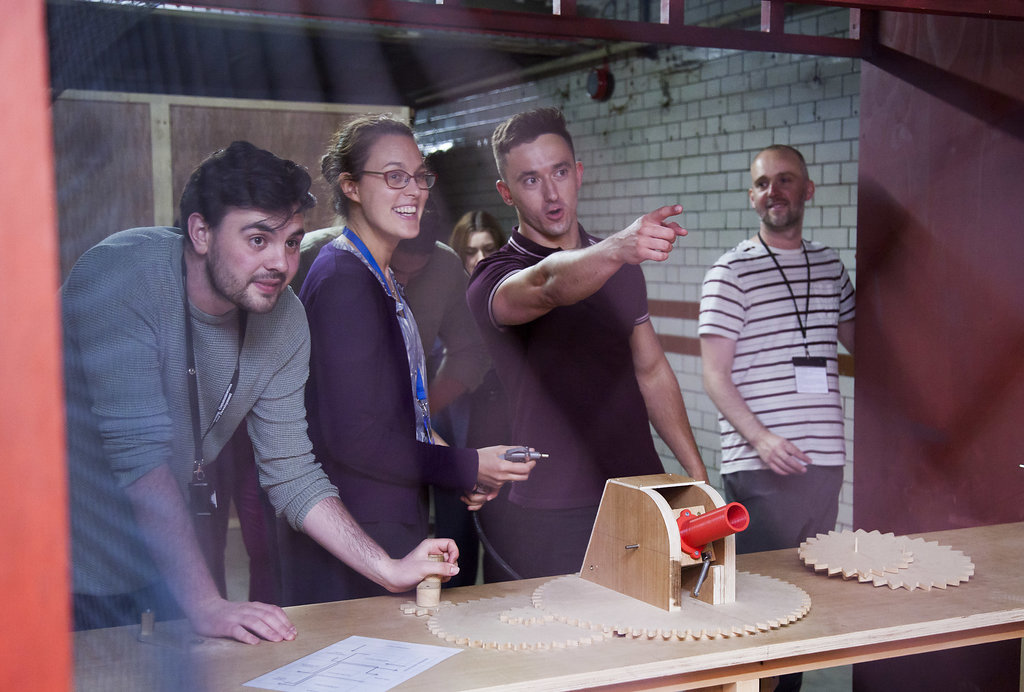 Oubliette, Manchester Metropolitan University's educational installation designed by undergraduate students, celebrated their soft launch last month and are now opening their doors to the public.
Inspired by attractions such as escape rooms and the Crystal Maze, Oubliette sees participants solve a series of maths-based problems and challenges in embodied and collaborative ways.
In teams, guests must work their way around each of the eight themed challenge 'rooms', located in the basement of Federation House, stopping at a 1970s disco, on an alien planet, in ancient Egypt and more.
Changing attitudes
Dr Mark Peace, Head of Education at Manchester Metropolitan University and the project director behind Oubliette, said: "Far too many people feel alienated from maths, feel that they can't do it – the aim of the Oubliette is to undo negative associations and put people back in touch with their innate mathematicality.
"We want every participant – from young children to math-fearing adults – to feel engage and enthused with the challenges, and the mathematical principles that underpin it."
Mark drew inspiration for the installation from Faculty research, particularly his collaborations with Professor Ricardo Nemirovsky, whose work looks at the interplay between mathematics, embodied cognition and affect. "One of the really interesting things about this project was the way it created 'entanglements' in which students could engage with research in authentic ways, as a platform to inspire outreach and impact work"
Mark added: "The energy behind Oubliette and the work put into making the project great has come from so many places. It has been a real collaborative effort, but the varied talents of our undergraduate community – from so many disciplines – is a real cause for celebration."
Collaboration
The installation is the result of an innovative nine month, cross-university live project which spanned most of the university's Faculties, each contributing in different ways.
Art, English, Sociology, Engineering, Education, Events Management and Marketing students all contributed to the project during the designing, planning and building phases.
Thanks to their hard work and partnerships with Greater Manchester Higher, NoMa and The Co-operative, Oubliette is now operational and is ready engage the region's young people.
Following the success of the soft launch in June, the project welcomed schools from across the North West and beyond, with 1,500 children taking part in the attraction already.

Between July 30 and August 31, Oubliette will be open to the public, families and available for corporate hire for team building events. For more information and to book tickets, visit the University's online store.