Lesley Hart, an MA Poetry student at the Manchester Writing School at Manchester Metropolitan University, has her creative project 'Putting Words Into Our Mouths: Monologues of Marvellous Women' performed.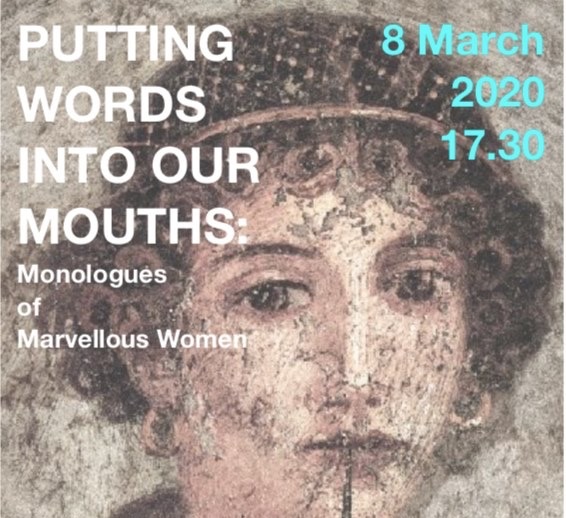 The monologues were performed as planned on International Women's Day here in Andalusia. There was a performance in English by 11 women from 4 countries, followed by a performance in Spanish by a local women's theatre group. The Spanish version culminated in the entire audience on their feet singing the song one of the Spanish cast had written called 'Somos Maravillosa' (We are marvellous)!
The monologues were the starting point for the creation of a 3 day festival which included a women's art exhibition, 30+ workshops, talks, a tent of a thousand stories (women's open mic event) a big open air concert of women musicians and our performances. Almuñécar has never had anything like this before, and it is hoped that it will be built on for future years.
Lesley Hart started the project on the Creative Project elective unit as part of her MA Poetry course last summer. She was supervised by Anjum Malik, Lecturer in Creative Writing (Script and Poetry) at Manchester Metropolitan University.