Sarah Ilott delivered the keynote paper at Teesside University's L5 conference on Representation and Cultural Identity.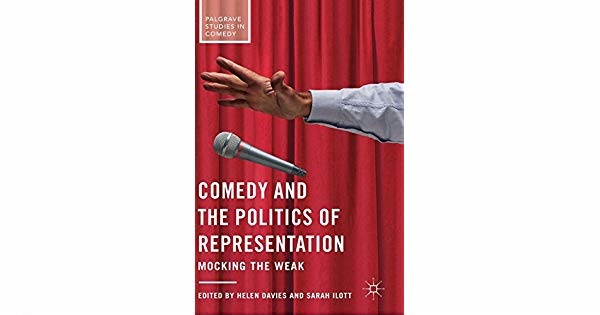 The paper was entitled 'Encounters with the Neighbour in British Multicultural Comedy'.
Sarah also be launched her new edited collection on Comedy and the Politics of Representation (Palgrave) at the MIMA art gallery in Middlesbrough later on the same day.
This edited collection explores the representations of identity in comedy and interrogates the ways in which "humorous" constructions of gender, sexuality, ethnicity, religion, class and disability raise serious issues about privilege, agency and oppression in popular culture. Should there be limits to free speech when humour is aimed at marginalised social groups? What are the limits of free speech when comedy pokes fun at those who hold social power? Can taboo joking be used towards politically progressive ends? Can stereotypes be mocked through their re-invocation? Comedy and the Politics of Representation: Mocking the Weak breaks new theoretical ground by demonstrating how the way people are represented mediates the triadic relationship set up in comedy between teller, audience and butt of the joke. By bringing together a selection of essays from international scholars, this study unpacks and examines the dynamic role that humour plays in making and remaking identity and power relations in culture and society. Find out more here.
Sarah Ilot is Lecturer in English Literature and Film at Manchester Metropoltain University. Her research specialisms are in postcolonial literature, contemporary British literature, TV, and film, and genre studies (particularly comedy and the gothic). Her publications in this area include the monograph New Postcolonial British Genres: Shifting the Boundaries (Palgrave, 2015) and edited collections Telling it Slant: Critical Approaches to Helen Oyeyemi (co-edited with Chloe Buckley; Sussex Academic Press, 2017), New Directions in Diaspora Studies (co-edited with Ana Cristina Mendes and Lucinda Newns; Rowman & Littlefield, 2018), and Comedy and the Politics of Representation: Mocking the Weak (co-edited with Helen Davies; Palgrave, 2018). She has also written for many leading academic journals, including The Journal of Commonwealth Literature, The Journal of Postcolonial Writing, and Postcolonial Text, and also for the media outlet The Conversation. At the moment Sarah is working on a project that explores the representation of British multiculturalism in screen comedies since the 1970s.