Our Andrew McMillan has written a brand new adaptation of Oscar Wilde's Dorian Gray, dealing with masculinity, body dysmorphia, internet culture and ways of looking.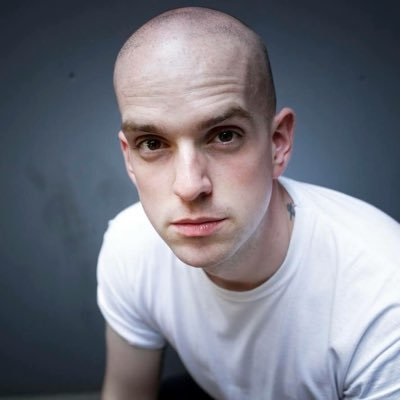 A five date mini-tour will run over the next month before a full run this autumn. Further details here: https://www.properjob.org.uk/dorian.
"Behind every exquisite thing that existed, there was something tragic."
The Picture of Dorian Gray
What if a portrait didn't accurately reflect the life you've lived, but could be manipulated to show the life you wish you'd lived? What if your body was changing, but the image you saw of yourself wasn't?
An inspired contemporary re-telling of Wilde's Dorian Gray, exploring male vanity, gym culture, masculinity and body dysmorphia. In a society where gender is becoming fluid, how do men deal with the airbrushing, catfishing and online beautification?
Andrew McMillan is senior lecturer in creative writing at Manchester Metropolitan University. His debut collection physical was the first ever poetry collection to win The Guardian First Book Award. The collection also won the Fenton Aldeburgh First Collection Prize, a Somerset Maugham Award (2016), an Eric Gregory Award (2016) and a Northern Writers' award (2014). It was shortlisted the Dylan Thomas Prize, the Costa Poetry Award, The Sunday Times Young Writer of the Year 2016, the Forward Prize for Best First Collection, the Roehampton Poetry Prize and the Polari First Book Prize. It was a Poetry Book Society Recommendation for Autumn 2015. Most recently physical has been translated into Norwegian (Aschehoug, 2017), a bi-lingual French edition, Le Corps Des Hommes (Grasset, 2018) and is forthcoming in Galician (A Chan da Polvora, 2019). His second collection, playtime, was published by Jonathan Cape in 2018; it was a Poetry Book Society Recommendation for Autumn 2018.