Dr Emilee Rauschenberger will be exploring the origins, impact, and diffusion of Teach First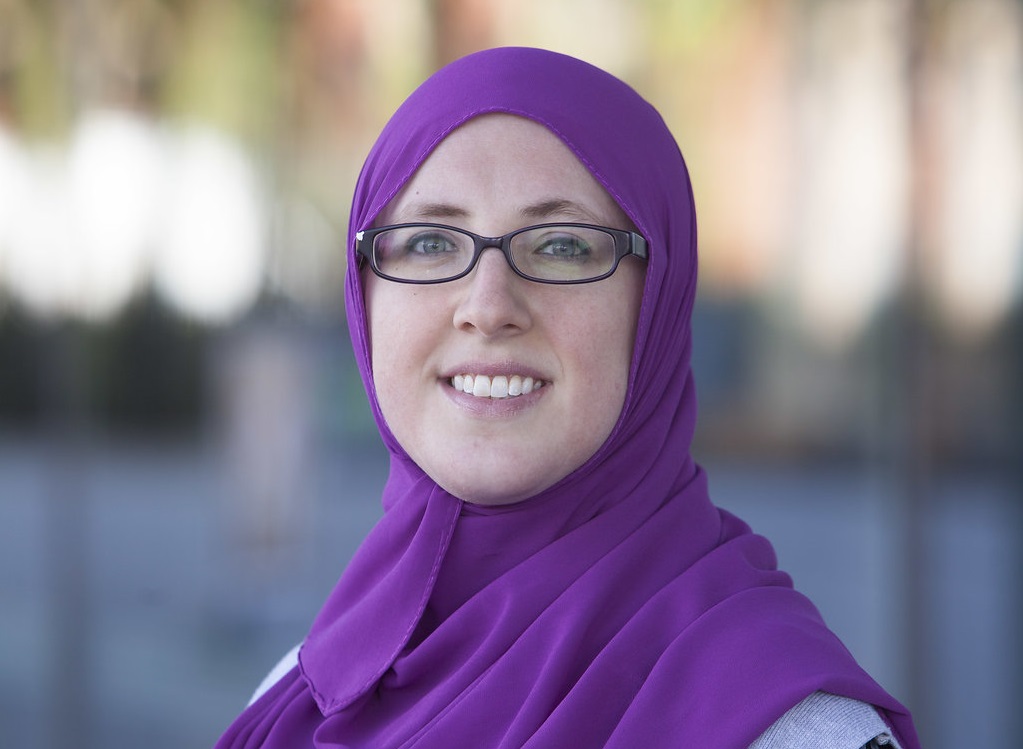 A Manchester Metropolitan University researcher has been awarded an Economic and Social Research Council (ESRC) Postdoctoral Fellowship to explore imported teacher-training programmes like Teach First.
Dr Emilee Rauschenberger, a Research Fellow at Manchester Metropolitan University's Education and Social Research Institute (ESRI), will explore the spread of education policy ideas internationally by examining the origins, networks, and impact of Teach First and its affiliate programmes worldwide.
Dr Rauschenberger was one of seven applicants chosen for the prestigious Fellowship awarded by the ESRC's White Rose Doctoral Training Partnership (WRDTP) – a collaboration across the social sciences at the Universities of Leeds, Sheffield, York, Bradford, Sheffield Hallam, Hull, and Manchester Metropolitan.
Teach First is a fast-track teacher recruitment and 'leadership development' scheme, and was the focus of Dr Rauschenberger's doctoral research at the University of Edinburgh in 2017. She examined the policy origins of the scheme as a model imported from the U.S. and launched by private sector policy entrepreneurs in London in 2002.
International
Dr Rauschenberger said: "My doctoral research explored how policy entrepreneurs lobbied, launched, and implemented their idea for the programme between 2001 and 2003. The findings revealed how the original American-based idea for the scheme was significantly changed at three critical points to overcome resistance to the idea among some stakeholders while cultivating the approval of others. In the process, the study uncovered the strategies policy entrepreneurs used to build influential networks to transfer policy.
"I will be exploring the impact of Teach First in English education system from the view of those who partner with it – universities and state schools, a perspective that has so far been neglected in the literature."
As part of the ESRC Postdoctoral Fellowship, Dr Rauschenberger will develop her research by working with middle leaders in schools who work with Teach First and university-based teacher educators who train Teach First teachers, to understand their experiences of the scheme.
It is hoped that the research findings will shed light on what impact the scheme continues to have over time on the educational landscape.
Networks
Through workshops and roundtable discussions, Dr Rauschenberger will develop a set of resources for practitioners that offer a new understanding of Teach First from the perspective of those who are experiencing it. She will also work with researchers internationally to learn more about the work of Teach First-inspired programmes in other countries.
Dr Rauschenberger added: "By working with other academics abroad, we can begin to understand how and why such programmes are spreading, what the role of global policy networks play, and how the teacher education sector worldwide is changing.
"I hope my work will expand on the limited research on Teach First and offer new insights from a critical policy perspective. I want to go beyond questions of the programme's 'effectiveness' in preparing new teachers, which have been the focus of debates on Teach First thus far, and instead provide critical insight into the politics, historical contexts, and multiple stakeholders that shape policy and its impact for diverse purposes."