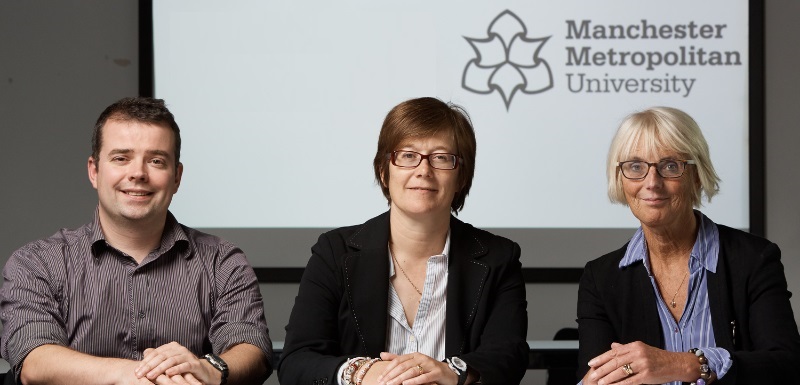 An international team of education specialists will be developing a new range of resources that will help migrant children across the world learn mathematics and new languages at the same time –through play.
The new resources will use game-based learning (GBL) and an innovative teaching approach called Content and Language Integrated Learning (CLIL) to help pupils to overcome barriers when the main classroom language is not their primary language.
Widely implemented across many parts of Europe, South America and Asia, the CLIL approach involves the teaching of subject content – in this case mathematics – through the medium of a second language.
It is hoped that the resources for learners aged between 12 and 13 will help close the attainment gap between learners from an immigrant background compared to their peers from non-immigrant backgrounds.
The Erasmus+ project will be led by Manchester Metropolitan University. Academics from the University will work with fellow academics and researchers at the University of Westminster; the University of Cordoba, Spain; Pedagogische Hochschule, Salzburg in Austria; VUB in Brussels, Belgium; and Cyber Coach, a Bolton-based educational resource provider.
International
Sarah Lister, Senior Lecturer in Primary Modern Foreign Languages at Manchester Metropolitan University and the project lead, said: "For students from migrant backgrounds who do not speak the language of instruction of the classroom, school and learning can be difficult. As a result, teachers have to reconsider and adapt their teaching strategies to ensure the needs of these learners are fully addressed, thereby promoting inclusion and inclusive practices.
"The game-based resources that we're creating will benefit both the learners and the teachers. On top of that, we're also developing a series of training materials to support teachers and trainee teachers in introducing the games and the associated pedagogies."
The resources will provide learners with the opportunity to develop their digital, mathematical and linguistic competencies, allowing for social mobility.
The closure of the language, digital and skills gap will benefit the 21st century workforce and global society.
Lister added: "Languages have also been highlighted as one of the biggest barriers to cross-border mobility, trade and development.
"Providing opportunities for teachers and learners to explore new and innovative ways of engaging with language can not only bring new dynamics into teaching and learning, but help remove language obstacles and learners manage multiple linguistic and cultural identities, thereby helping to increase opportunities for economic growth, prosperity and employability."
Follow #CLIL18 for updates on the project.