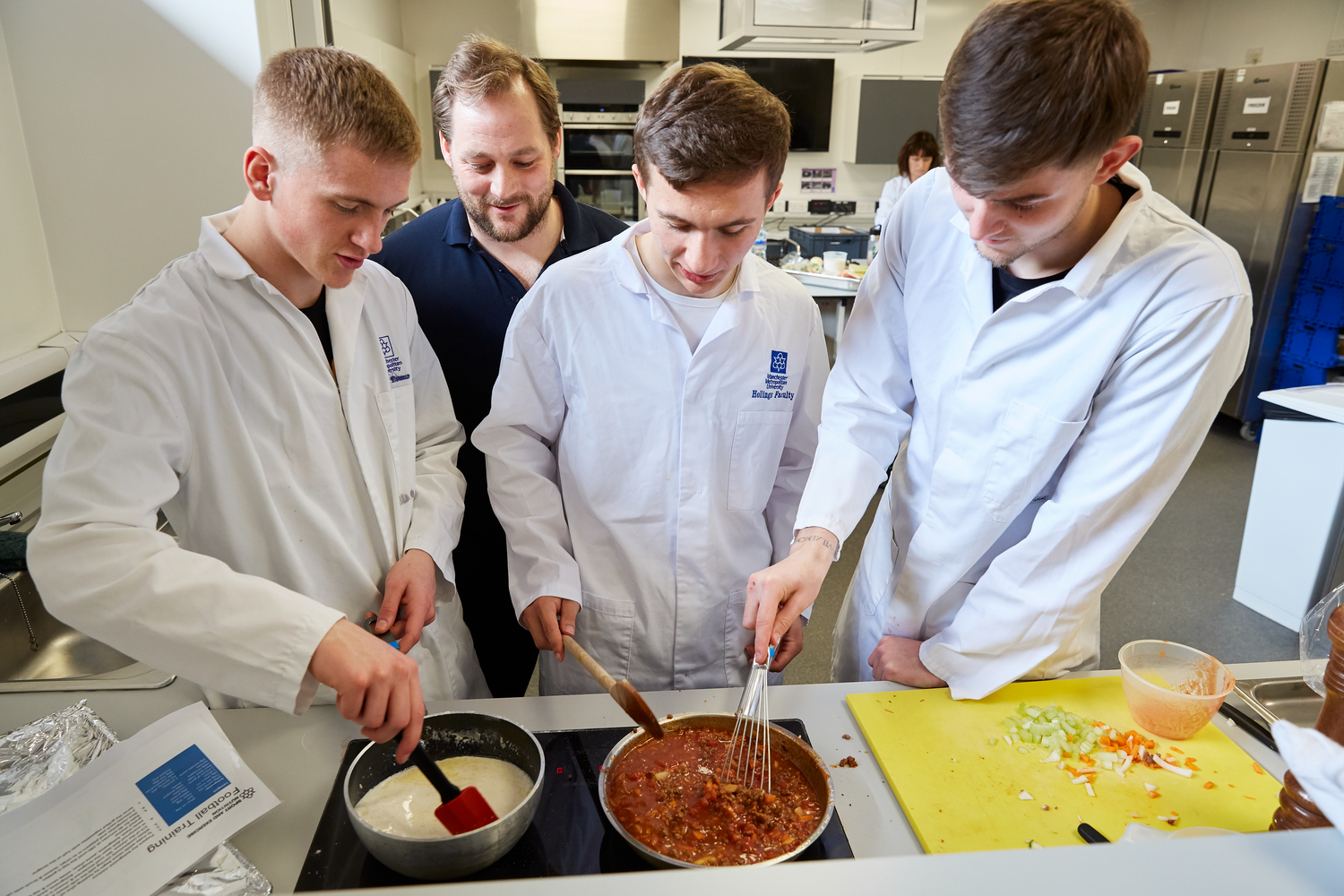 Manchester City FC's Academy players have been adding cooking skills to their list of talents with the help of Manchester Metropolitan University's nutrition experts.
The young players have been attending sessions at the University where they have had the opportunity to learn to cook healthy, balanced meals, including jerk chicken with rice, burritos, salmon with sweet potato, and more.
The aim of the sessions is for the players to apply the performance nutrition guidance and strategies they are taught by their nutritionist at the City Football Academy.
James Cameron, Lecturer in Sports & Exercise Nutrition, works with the Club's Academy nutritionist to develop the plan for the sessions and ideas for dishes. He said: "It is so important that the players have and know-how to prepare healthy, balanced meals – especially when fast food is so easily available.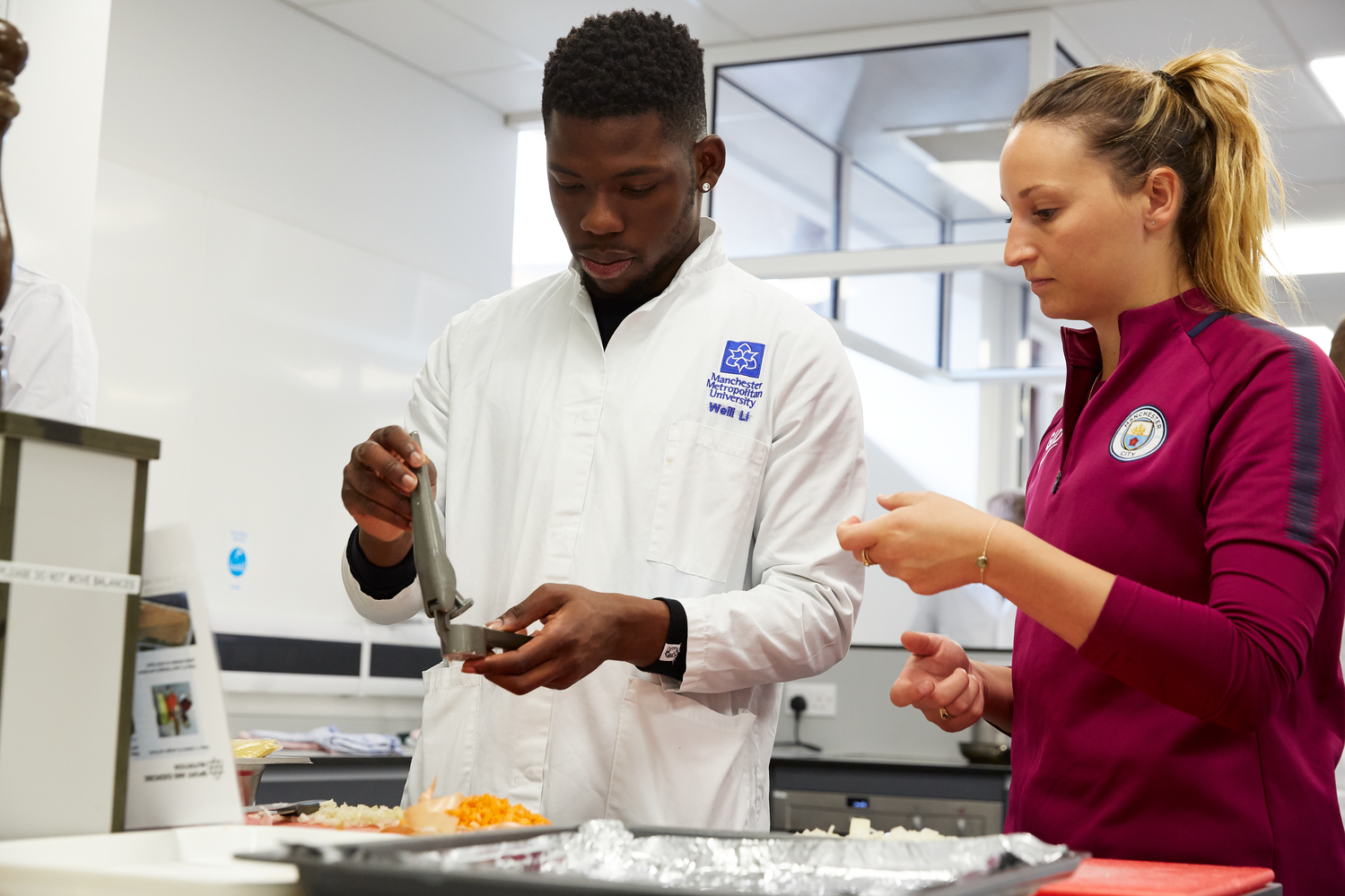 "Each session we look closely at the nutrients and micronutrients of the food we are preparing. When developing ideas for the dishes, we also consider the physical demands on the squad - because this is more than the average person, we have to tailor the food to meet these needs."
Each session lasts two hours, starting with a briefing from the University and Academy nutritionist. The players then go away to prepare ingredients and cook. Sport and Exercise Nutrition students are also involved in the sessions, helping guide the players with nutrition and cooking advice as they prepare their meals.
James said: "The team are not only learning to cook nutritious meals, they're also learning essential life skills and developing their independence. It's great to see the young players keen to learn and take an interest in the nutrition side of food. These are skills are something that these young people will take away and use no matter what."