Students from Hong Kong are visiting the University for a two-week specialist food and nutrition summer school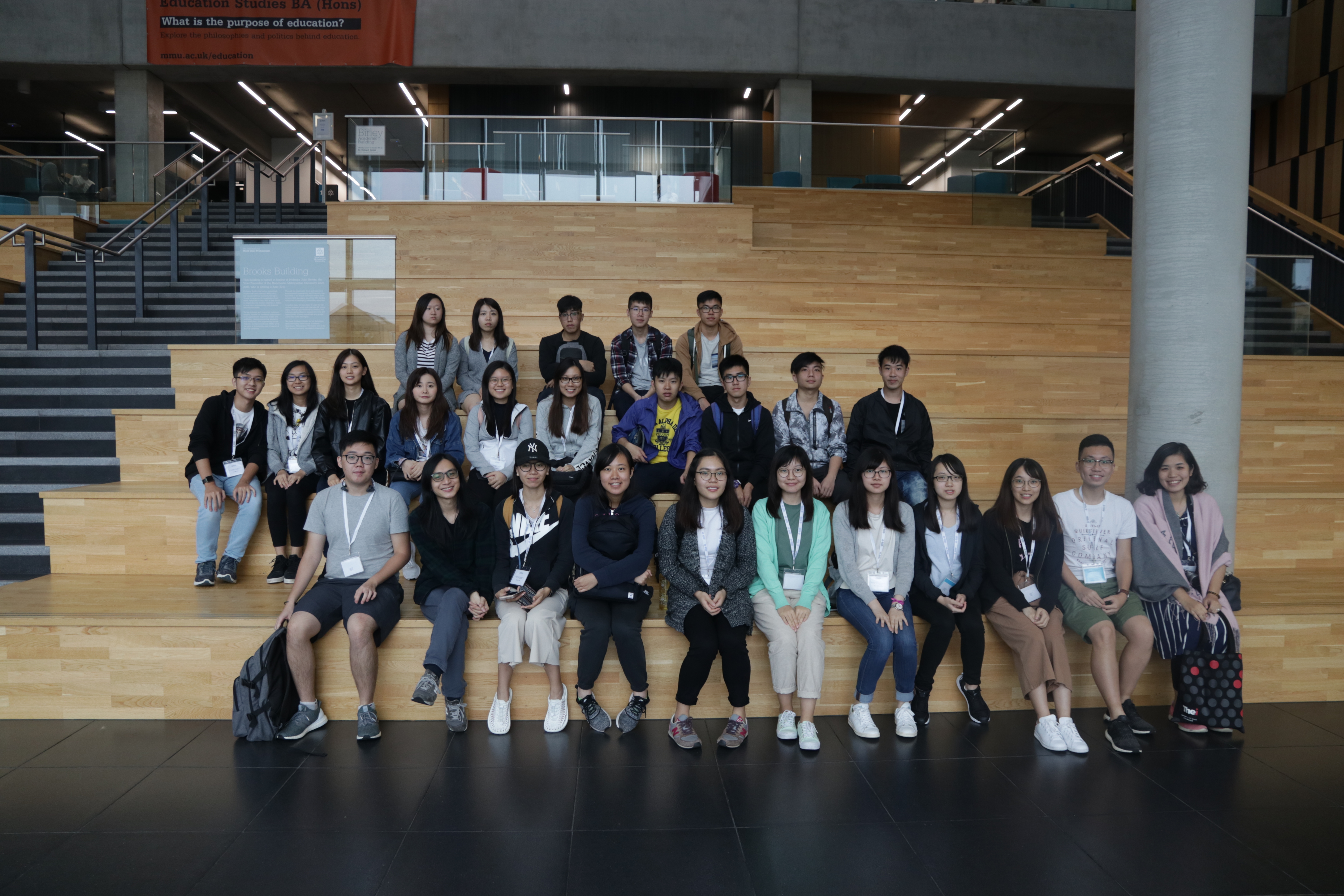 During August 2018, 26 students and two staff members from the Technological and Higher Education Institute of Hong Kong (THEi) are visiting the University for a specialist food and nutrition summer school.
The Summer School students will be taking part in a range of exciting food and nutrition activities put together by University technicians and academics.
As well as classroom and lab activities, the packed programme includes a visit to Old Trafford, Manchester United Football Club's ground, for a session about elite performance nutrition for players led by James Cameron, Lecturer in Sports and Exercise Nutrition.
Students will also experience a day at Morrison's fresh produce and meat depots in Bradford and will take part in activities with Met Munch, the student-led social enterprise network led by Senior Lecturer in Nutritional Sciences, Haleh Moravej.
Lee Wai Lok, is one of the students taking part in the summer school and said: "Overseas study is new to me and I am really enjoying my experience at Manchester Metropolitan.
"I've particularly liked the great atmosphere across campus and the fantastic teaching facilities, as they have provided a really good place to study whilst we have been here.
"When I have completed my final year back home in Hong Kong, I am hoping to come back to the University to complete further training."
Meg Mak Hoilam, added: "The teaching staff at the University are very proactive and approachable and that's made our time here really valuable.
"I've loved being in Manchester, it's much smaller than Hong Kong, but the buildings are so beautiful."
THEi offers undergraduate programmes in design, management, hospitality and science and technology, with a focus on real-life projects and industrial attachments to develop competent professionals for industry.
The Institute is an increasingly important strategic partner for Manchester Metropolitan for student exchange, research collaboration and postgraduate recruitment.
You can follow the summer school on Instagram @manmet_int.