Manchester Metropolitan University's official student magazine Humanity Hallows is having a makeover. With student creativity remaining at its core, the Humanity Hallows online and print magazine will transform into aAh!, a new arts and culture magazine incorporating tailored themes and showcasing student writing and creative work.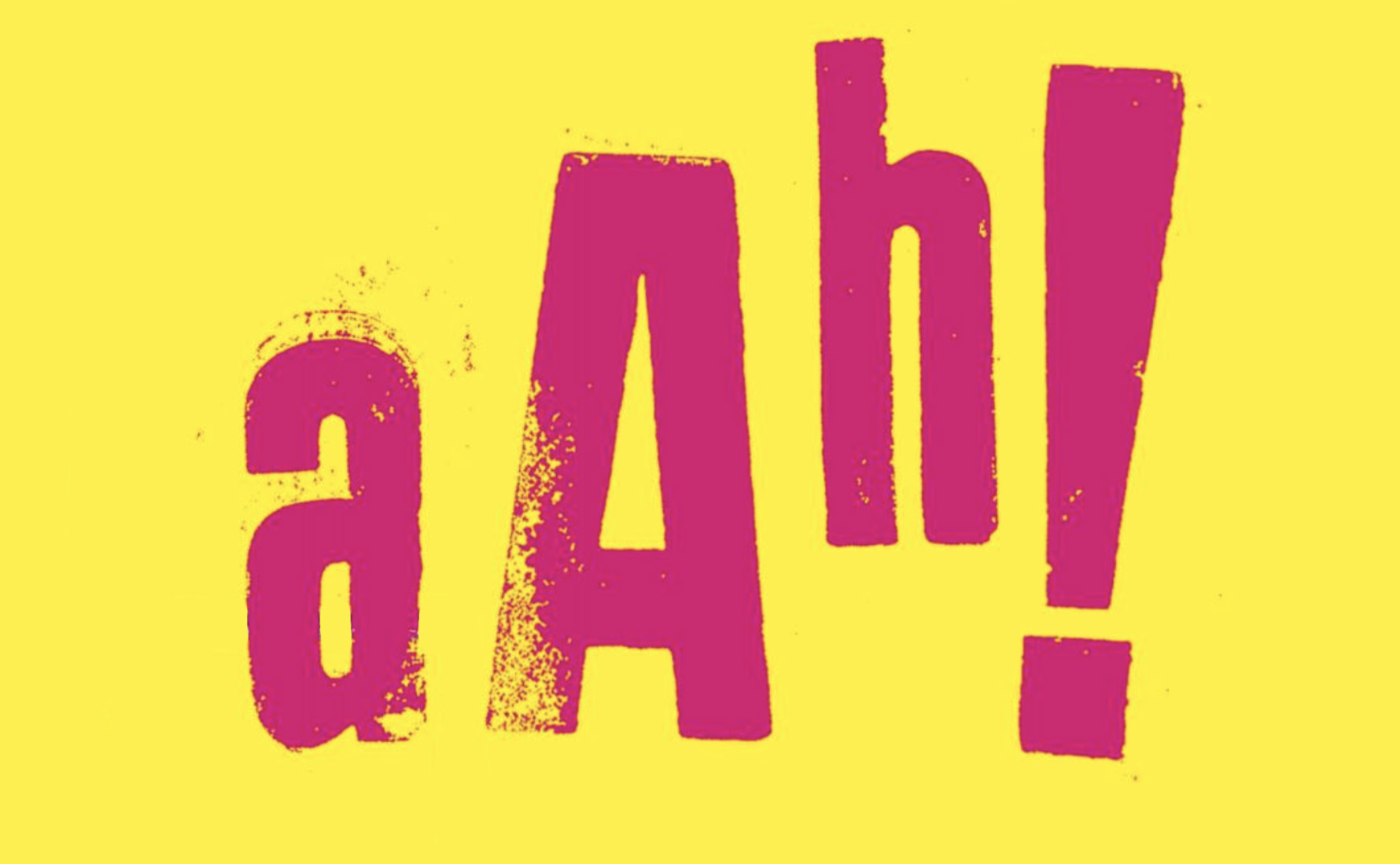 Student Media Officer Natalie Carragher, has been working alongside the aAh! student editorial and design team to support their ambitious vision for this season's issue. She said, "Our magazine gets stronger each year and I'm very excited to share aAh! magazine with our audience. The whole team have been working extremely hard alongside their studies to produce brilliant work for our first themed print issue.
"It's been a pleasure to collaborate with graphic design students under the direction of Senior Lecturer John Walsh. They've really helped to take the magazine to the next level."
With interviews, comment pieces, photography and creative writing, the first issue of aAh! is themed around all things "UGLY". Taking on issues from racism, classism and poverty to censorship and mental health, aAh! magazine will cover important issues facing society today. Features will also explore the underbelly of the music industry, Manchester's architecture and the ugly side of relationships.
Editor and MA Creative Writing student Grace Atkinson said: "The rebrand has been an exciting thing to be a part of. We have been lucky enough to collaborate with some brilliant minds and had the chance to interview a range of great people. I think we have created something that is different and innovative."
Featuring interviews with award-winning rapper and author Akala and Labour Party leader Jeremy Corbyn, aAh's UGLY issue has plenty to talk about.
aAh! will be launching at the 2018 Manchester School of Art Degree Show on Friday 8th June. You can pick up your copy from Benzie (2nd floor) at the Private View or read online.
The Degree Show will feature over 1,000 graduating students from across architecture, art, design and media courses from ceramics to sculpture, fashion to filmmaking, and textiles to typography.
Private View: 8th June, 5.30pm – 9pm
Open to the public: 9th June – 20th June
Opening times: Mon – Fri 10am – 6pm, Sat/Sun – 10am – 4pm
Locations: Manchester School of Art (Benzie, Grosvenor and Chatham Buildings, Cavendish Street, M15 6BR) and 99 Oxford Road (Old Manchester Met SU, M1 7EL)