Faculty of Health, Psychology and Social Care » News & Media » News
News |
Monday, 1st April 2019
Digital knee device could cut rehabilitation time and costs as data fed direct to physios
'Tap & Go' would measure home-based exercises, freeing up NHS resources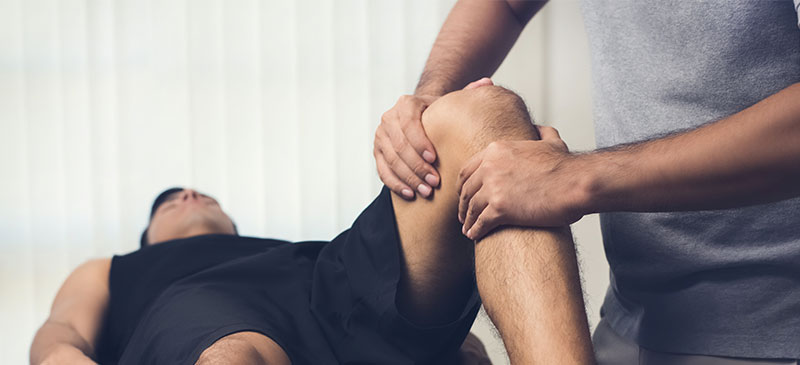 A digital knee monitoring system could cut the need for intensive physiotherapy for knee replacement patients and free up health service resources.
The product, named 'Tap & Go', straps to the knee of patients when they are ready to do their rehabilitation exercises from the convenience of their own home.
Using Bluetooth and 3G technology, the device would pick up the motion of extension and flexion of the knee and sends the data to the cloud, from where a physiotherapist can monitor their progress remotely.
The automated device then connects to the internet – but does not need the patient to have Wi-Fi or even a mobile phone.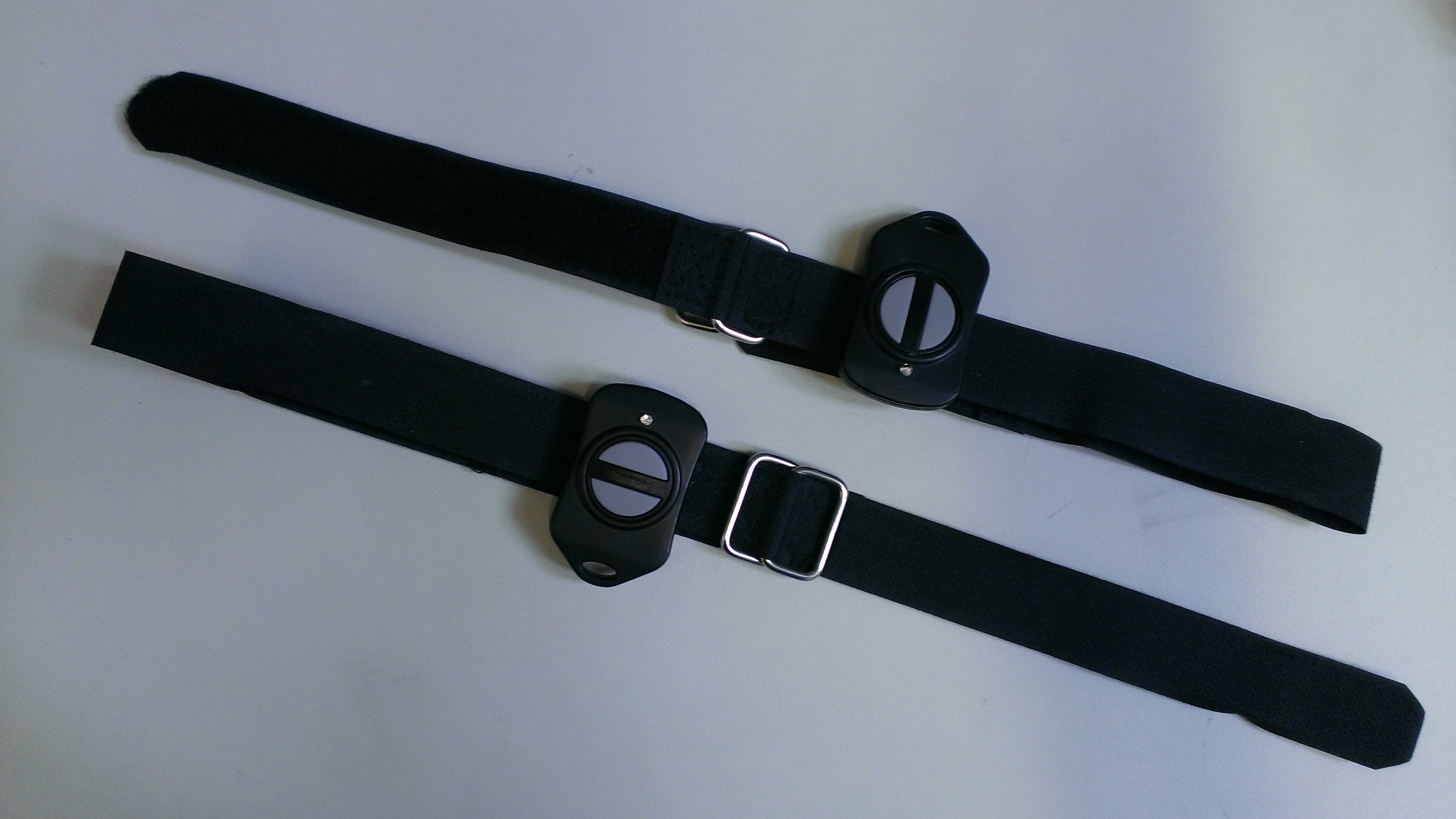 The prototype development of Tap & Go has now begun after securing £97,000 in funding from SBRI Healthcare.
The device aims to tackle the clinical issues that patients currently face after surgery – such as being unable to travel to appointments – by using technology to reduce the need for unnecessary intensive hospital-based physiotherapy.
It could also free up the time of NHS physiotherapists by cutting the need for unnecessary physio appointments.
The project is being led by Professor Michael Callaghan, Professor of Clinical Physiotherapy at Manchester Metropolitan and Head of Physical Therapies at Manchester United FC.
Recovery regime
Prof Callaghan said: "Most patients recover well after a knee replacement and as long as they complete the exercises given, there is no need to come to the hospital and see a physiotherapist twice a week for six weeks, which is the current recovery regime.
"But the physiotherapists need to know that the exercises are being done regularly and that knee movement is improving, so 'Tap & Go' will monitor and record this.
"A key issue that patients face post-surgery is that they are unable to drive or they find public transport difficult, so by allowing them to wear the device in their own home this prevents the cost of using ambulances or the stress of patients having to find alternative transport to get to the hospital regularly.
"Many hospital appointments go ahead even though they are not needed and cost the NHS millions – this frees up face-to-face appointments and allows physiotherapists to spend more time with those patients that need it the most and will save the NHS a significant amount of money."
Prof Callaghan identified issues within the process several years ago and has since been working alongside Professor Patrick Gaydecki, Professor of Digital Signal Processing at the University of Manchester, to create a device that can monitor and measure knee movement from the patient's home after surgery.
Funding
Prof Callaghan and Prof Gaydecki are now working on a prototype of the device to present to SBRI in around four months' time, where they will look to prove its feasibility.
Following this, a decision is made if they are eligible for the next phase of funding to work on more detailed product development, with the hope for it to be used by the NHS in the next few years.
The funding from SBRI Healthcare – an NHS-funded initiative that provides grants to support innovative business solutions that address unmet healthcare needs – is part of a larger pot of £1.25 million that was awarded to 13 separate innovations relating to musculoskeletal disorder and dentistry, oral health and oral cancers.