Faculty of Health, Psychology and Social Care » News & Media » News
News |
Thursday, 18th April 2019
Student nurse hosts vital life-saving skills training inspired by tragic event
Hundreds of people expected to attend training sessions on April 20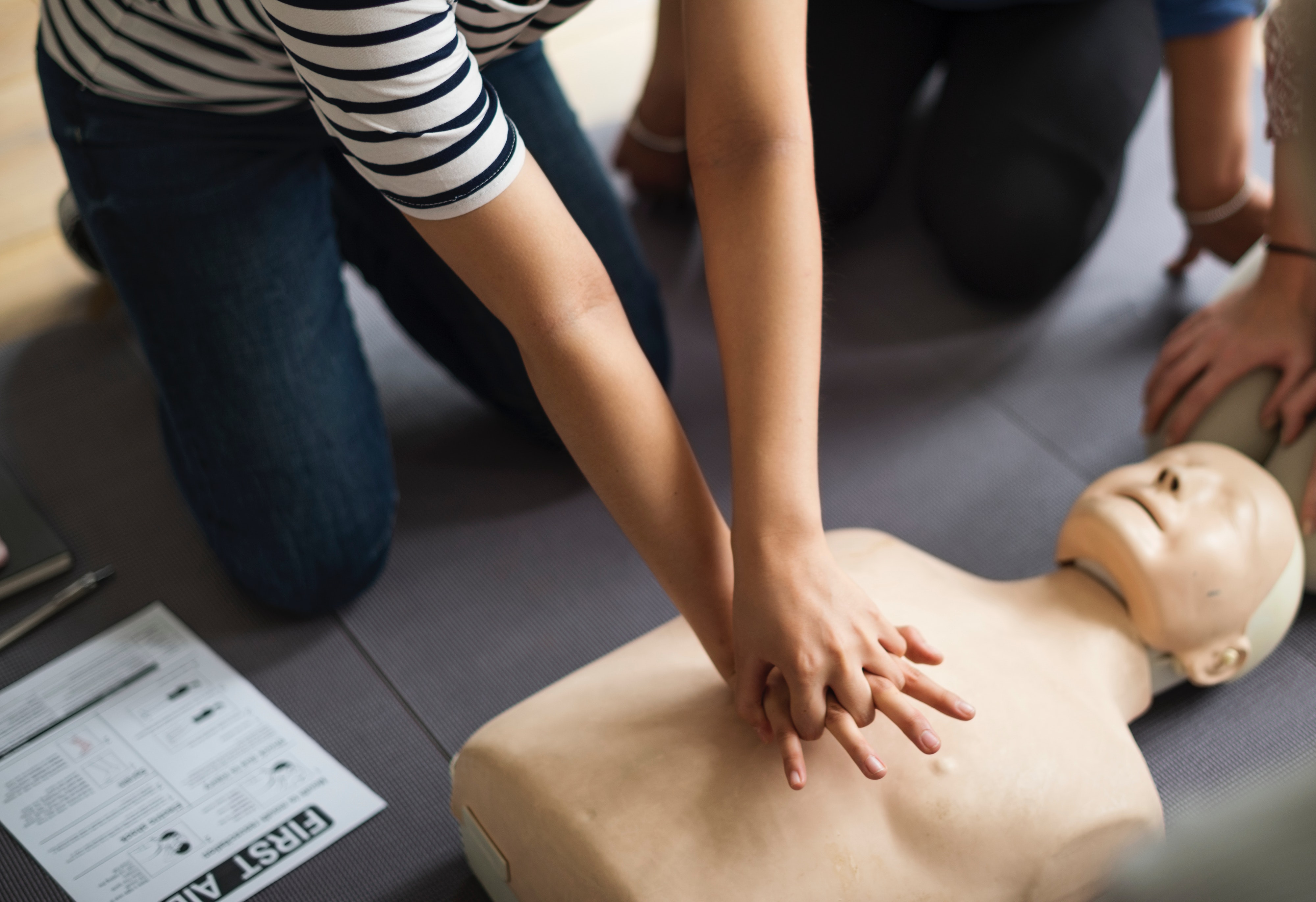 A life-saving skills training event is being hosted by a nursing student to help people deliver basic vital care in critical situations.
Student Natalie Brookes is hosting the event in memory of a woman who tragically died from cardiac arrest in her home town, Hyde, in February this year.
Natalie (pictured below) saw what had happened on a local Facebook group. A passer-by had commented on the social network to try and find out how the woman was as she had tried to help her by giving CPR (cardiopulmonary resuscitation).
Natalie said: "I kept seeing reoccurring comments on the post that people wouldn't have a clue what to do if they were in her situation, that no-one had ever had basic CPR training, didn't know where defibrillators were or how to use them or even what they looked like.
"It really worried me and I knew I had to do something.
"Basic life support is so important and should be a skill up there with the likes of driving or even reading and writing. This case isn't a rarity, it does happen and people need to know how to handle the situation – it really is the difference between life and death."
Support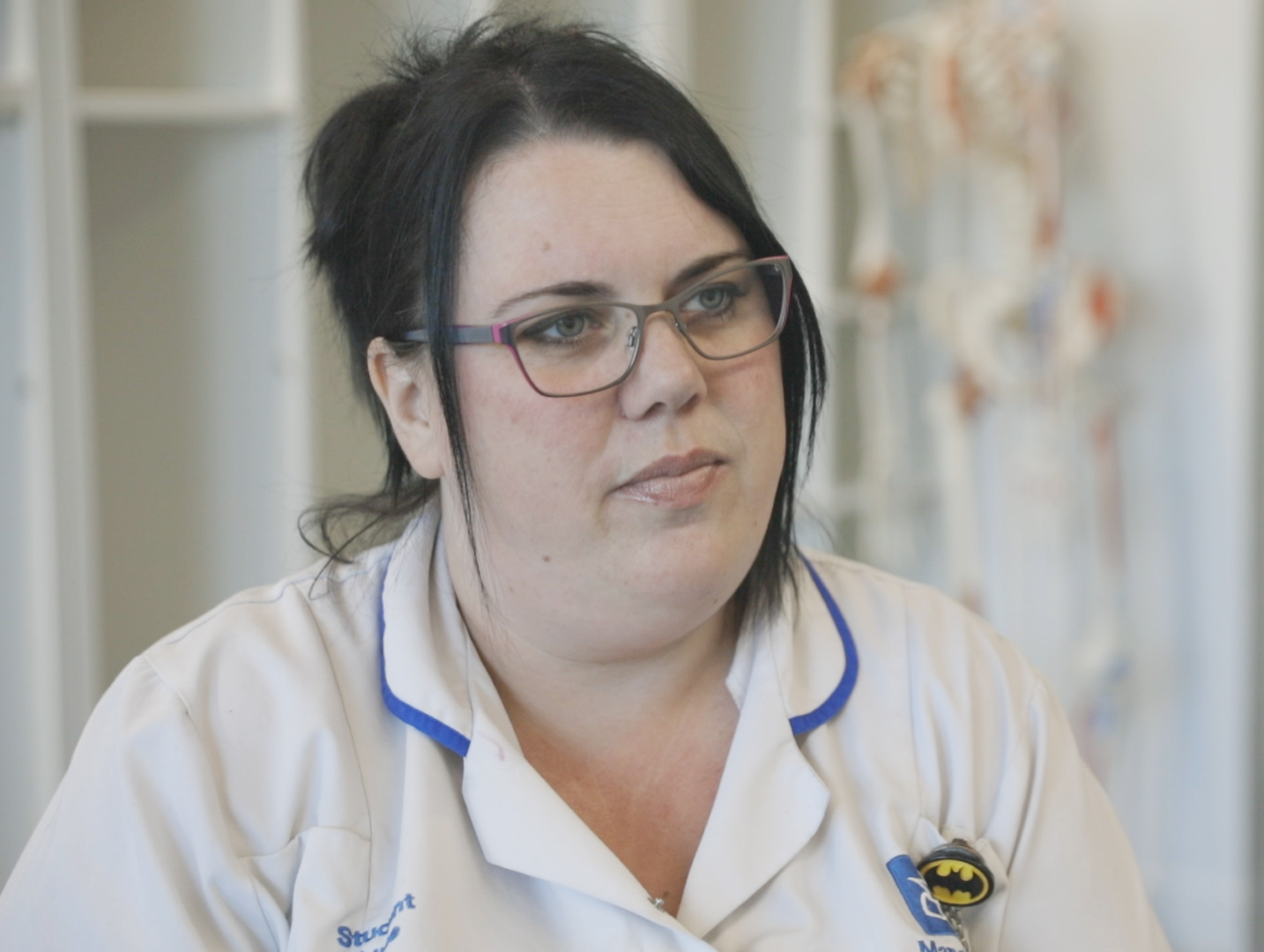 The third-year BSc (Hons) Adult Nursing student suggested a basic life-support event and was instantly inundated with messages and support, including a paramedic from the North West Ambulance Service (NWAS) offering to provide the training.
From what started as the two of them in a church hall, the event now has around 80 volunteers, including the NWAS, St John Ambulance, HART team (Hazardous Area Response Teams) and other doctors, nurses and students. It is also supported by the local council and Manchester Metropolitan nursing department.
Jeremy Finch, Senior Lecturer in Nursing at Manchester Metropolitan, said: "We're very proud of Natalie and this amazing achievement – it shows her passion, care and insight for the job, which is something we strive to see in all of our students.
"CPR is such a simple skill to learn and you never know when you're going to need it. We make sure all of our students are shown basic life support skills in the first few months of their degree and make sure that they have the competence to carry it out whenever they may come across that situation."
Lisa Stanway, Community Resuscitation Officer for NWAS, added: "Every single second counts in the event of a cardiac arrest as chances of survival are reduced by 10 per cent with each passing minute which is why it's so important that members of the public are able to step in and begin life-saving CPR even before we have time to get there.
"NWAS is passionate about making people aware of these simple skills that save lives and we're really pleased to be involved in this community initiative to give all-important CPR training to the people of Hyde.
"The aim of the training sessions is for more people to feel confident enough to step in and help when the worst does happen which will ultimately save lives.
"In the event of a cardiac arrest, it is important to dial 999 as soon as possible and our emergency medical dispatchers will give you all the instructions you need. They will also let you know if there is a defibrillator nearby and how to access it."
"Being a student nurse is hard but it has unlocked so much more of my confidence, ability, skills and knowledge – if I wasn't on my course I'd never have had the confidence to hold the event."
The event, which will be held in Hyde Clarendon Square shopping mall and Hyde Market, will teach guests effective CPR training, how to use a defibrillator, where they can be found and who to contact.
It will feature explainer videos, talks from paramedics and all of the vehicles and equipment on site with professionals on hand to answer any questions.
There will also be a plaque installed in memory of the woman who sadly died.
Natalie added: "It's important for people to see how many people are involved when there's an emergency. I hope this event raises awareness, and if just one person uses CPR after this event and saves a life then that's my job done.
"I wasn't expecting the response that I have had for the event, so I'm so grateful for all of the support.
"Being a student nurse is hard but it has unlocked so much more of my confidence, ability, skills and knowledge – if I wasn't on my course I'd never have had the confidence to hold the event."
The event will be held on Saturday, April 20, at Hyde Clarendon Square shopping centre and Hyde Market, between 10am and 4pm.